Morning Rescue Gingerbread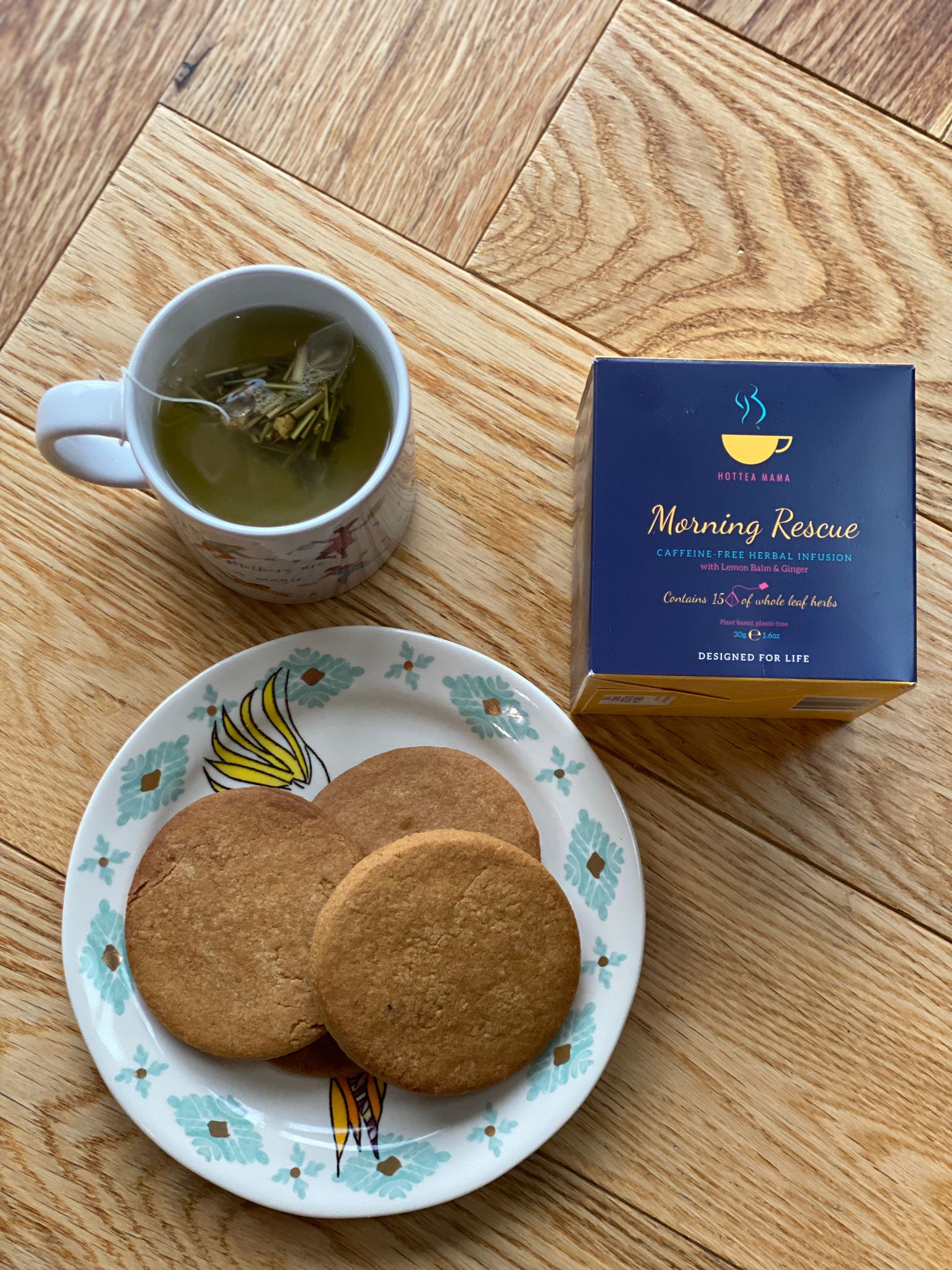 This Jane's Patisserie recipe for gingerbread is quick, simple and delicious. 
These gingerbread are particularly good for those suffering with morning sickness, as the ginger will help to soothe a poorly tummy. They are especially tasty accompanied with a cup of our Morning Rescue Tea.
Ingredients 
375g plain flour
1 tsp bicarbonate of soda
3 tsps ground ginger
120g unsalted butter, cubed
175g light brown soft sugar
5 tbsp golden syrup
1 egg
Method 
 preheat your oven to 180 fan, and line a couple of baking trays
Add the flour, bicarb, ground ginger, and cubed butter to a bowl and rub the mixture together with your fingertips until it resembles breadcrumbs
Add the sugar and combine
Pour in the golden syrup and egg
Beat until it forms in to a smooth dough
Knead it lightly and tip put on to a lightly floured surface
Roll out to 1/2cm thickness, and cut out your desired shapes
Place them on the baking sheet and bake for 10 - 11 minutes
Decorate with icing or melted chocolate if you like
*This recipe makes a lot of gingerbread!!  You can freeze half the raw dough: roll it into a sausage shape, wrap in cling film, and store it for when you need a cuppa and a really good biscuit.
Ginger can help to reduce nausea, and has an active compound that helps the gastrointestinal muscles relax. Of all the herbs that can help ease morning sickness, this is considered to have the strongest effect.
Morning Rescue is a tummy soothing blend of whole leaves of lemon verbena, lemon balm, African mint and Lemongrass, combined with pieces of root ginger. 
Inspired by morning sickness, this blend only contains whole leaf botanicals so it is as low tannin and gentle as possible 
Soothing benefits come from the anti-inflammatory compounds found in the ingredients - gingerols in ginger, and citrals in lemon-y herbs.