Autumnal Sticky Toffee Porridge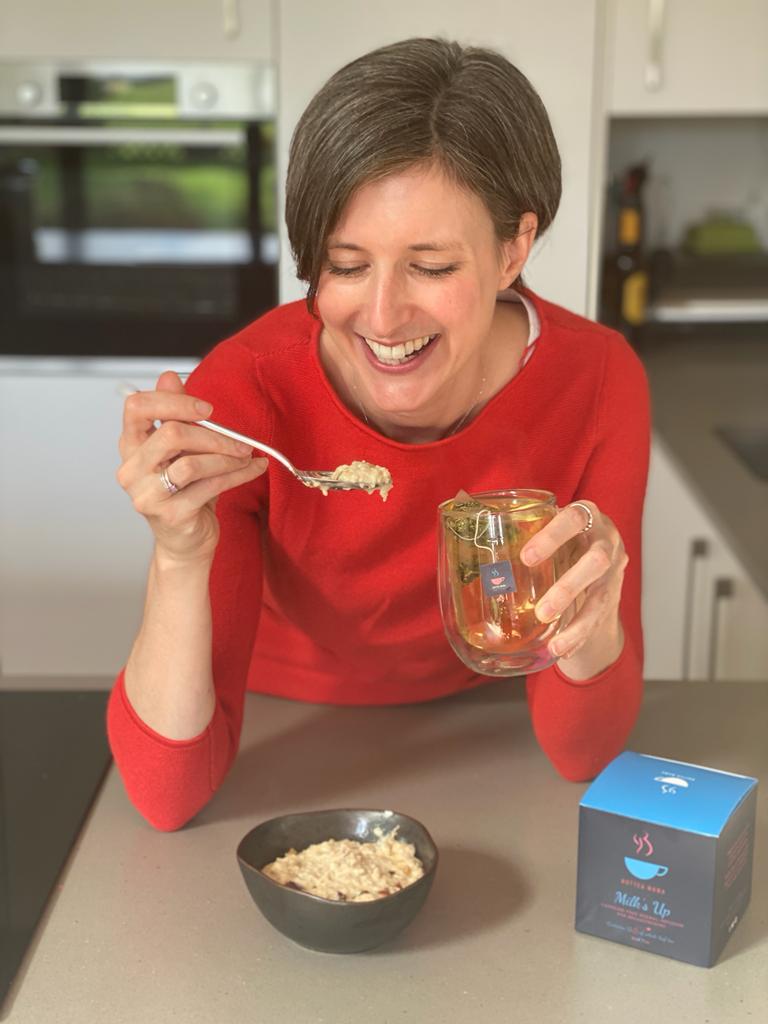 This recipe for sticky toffee oats is like Autumn in a bowl. It is spicy, sticky and comforting, and has a gorgeous toffee flavour from the dates. The ingredients are also beneficial in helping to create a healthy milk supply for breastfeeding mama's.
These are the ideal breakfast for a chilly morning. Perfect with a cup of our gently spiced Milk's Up Tea.
Ingredients 
Small ramekin of Oats
Small ramekin of Milk
3-4 Sayer Dates
1tsp milled Flaxseed
Large pinch of both cinnamon and nutmeg
1tsp Maple Syrup
Small handful of pecan nuts
Method
- Add the oats to a small saucepan with a ramekin of boiling water, leave to soak for a few mins. 
- Chop the dates and pecans 
- Add half the dates, flax, cinnamon, nutmeg, and milk to the saucepan 
- Cook the porridge to your desired thickness 
 - Serve in a bowl topped with the remaining dates, pecans, and a drizzle of maple syrup.
*  To keep costs down we used sayer dates as they are roughly a third of the price of medjool dates. We also used a maple syrup mixed with carob, which is half the price of pure maple syrup, and lower in sugar.
Breastfeeding benefits
Oats are a good source of galactagogues, and slow release energy, which encourages a healthy milk supply.  
Flaxseed contains healthy omega rich fats, which are a good source of protein, fibre, and are high in antioxidants.
It is recommended that women who are breastfeeding should try to increase their protein intake by 25g a day, to help with their post birth recovery, and promote a healthy milk supply.
Dates are packed with natural sugars which give a natural energy boost, and help to fight fatigue.
Milk's Up breastfeeding tea is a herbal blend designed to naturally support mothers while nursing. 
Milk's Up contains fennel, nettle, fenugreek seeds, lemon verbena and aniseed . These are all herbs which have been used for millennia to support lactation, but they also taste delicious! Fennel and fenugreek have the strongest links to increasing milk supply in research.