How To Stay Hydrated When Breastfeeding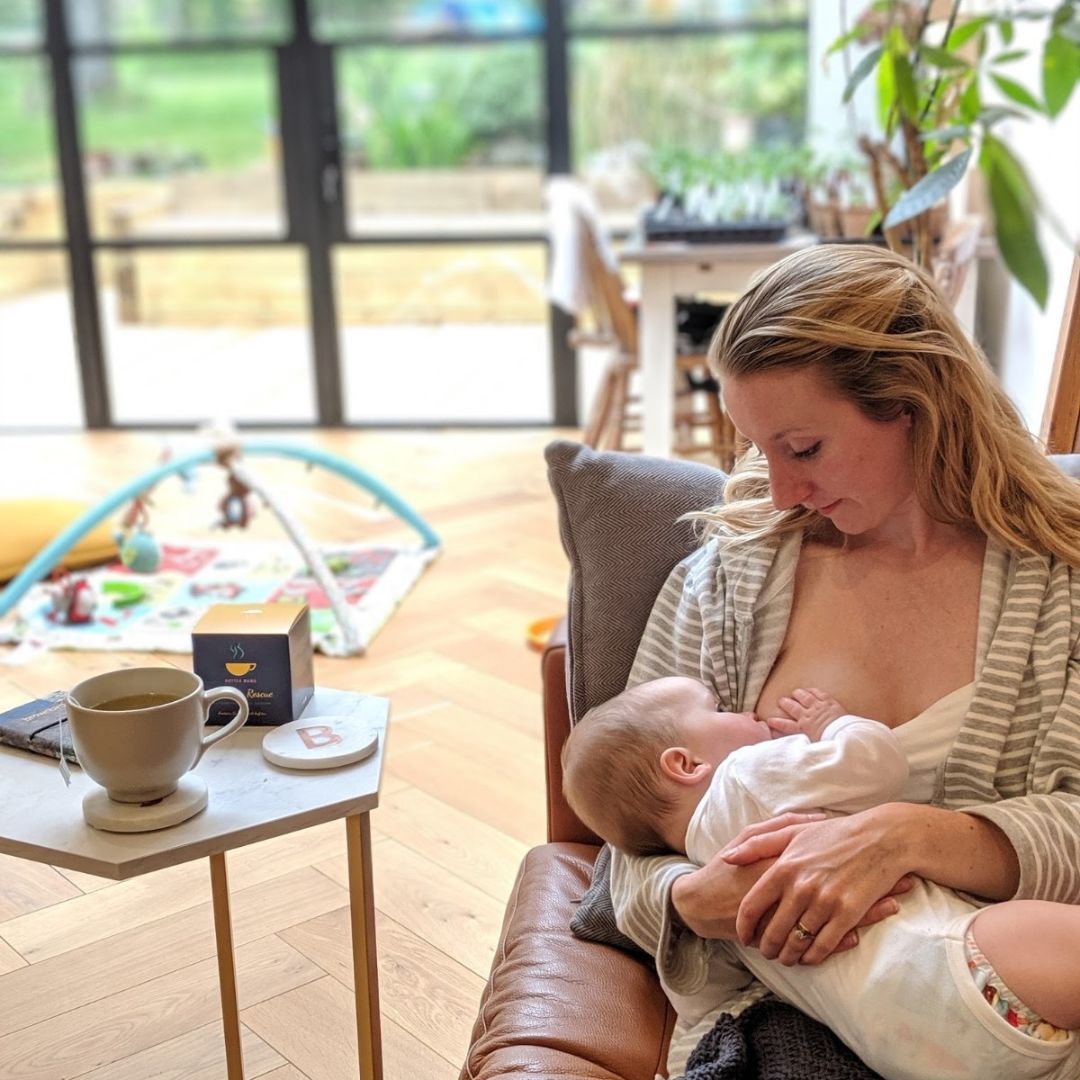 Top Tips To Stay Hydrated While Breastfeeding
Did you know that breastmilk is 90% water?  So as a breastfeeding mum in the summer, it's really important to replace the water you lose while nursing your baby.
It's recommended that breastfeeding women should drink 3 litres of water a day, which can be a challenge.  Given that most babies breastfeed every 2-3 hours, you need to find ways to top up your water supply.
Invest In A Reusable Bottle & A Travel Mug
Carrying a water bottle and travel mug with you, will allow you to drink water while you nurse.  Our Frank Green one-handed cup is the perfect option for having tea with you - it will keep your iced tea cold, or you hot tea warm, as well as having a splash-proof lid to give you security to drink while feeding your baby.
Reduce Your Caffeine Content
Whilst it's a myth that caffeine will dehydrate you, it will stop you hydrating as much as water does.  A great alternative if you're bored of water, are fruit and herbal teas.  Our Get Up & Glow can give you a natural lift without any caffeine, and our Milk's Up breastfeeding tea can give you added support from natural galactagogues.
Eat Fruit
Fruit has a really high water content and is a great way to get additional water when it's hot.  As an example, oranges are 86% water, water melon is 90% water and mango is 83% water.
Don't Wait Until You're Thirsty To Drink
It's important to keep drinking even when you don't feel thirsty as this will stop you becoming dehydrated.  It'll also stop you feeling so hungry, so can be a benefit here too.
Flavour Your Water
Mix up what you drink, as trying to down 3 litres of water a day can be boring.  Herbal and fruit teas can bring lovely flavour to your cup, as can sliced lemon, cucumber, or adding orange juice or apple juice.  Variety is the spice of life!  But make it cold - if you're a tea drinker, iced tea is easy to make - click here for our easy iced tea instructions.
Check out our top tea choices to support breastfeeding mums: