Raspberry Leaf Tea Granita To Help Stay Cool In Your Third Trimester...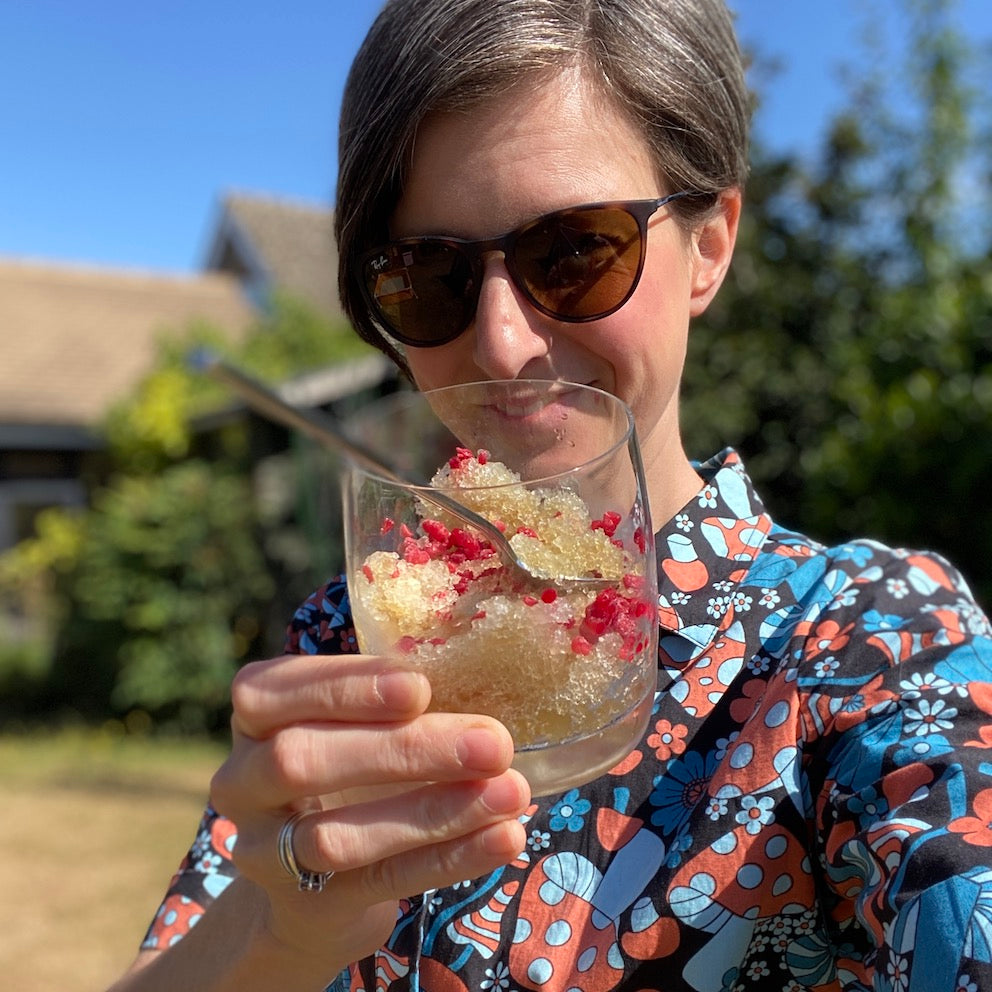 Iced Tea Granita Recipe To Keep You Cool When Pregnant
There are many ways to keep cool in the heat when you're pregnant...put your feet in cold water, stay hydrated, wear cotton clothes and invest in a good fan!  
But our favourite way to stay cool is to blitz up frozen Final Push Raspberry Leaf Tea, to make an incredibly refreshing iced tea granita.
Not only will this help keep you cool, it'll also help you prepare for labour.  The raspberry leaf in this blend is linked in research to helping reduce the second stage of labour, by strengthening, or 'ripening', your cervix.
So from 32 weeks of pregnancy, put on the kettle to make this frozen tea treat...
You will need...
4 x Final Push Raspberry Leaf tea bags
200ml freshly boiled water (or enough to fill your ice cube tray)
Ice cube holder/tray
Honey/frozen raspberries/mint
Simply...
- Brew your Final Push tea bags for 20 minutes or more in 200ml freshly boiled water - you need to make a strong brew
- Remove tea bag and pour strong tea into the ice cube holder
- Add fruit or honey at this stage if desired
- Pop into the freezer and allow to freeze (usually 4-5 hours)
- Once frozen, place ice cubes in a blender and blitz into a fine ice, like a Slush Puppy
- Add frozen fruit, mint, more honey (if you have a very sweet tooth) and even sparkling water
- Crunch through and eat with a spoon or slurp through a thick straw
Here's hoping it can help prepare you for labour, as well as keep your cool!