Free shipping for UK orders over £18 & Australian orders over $30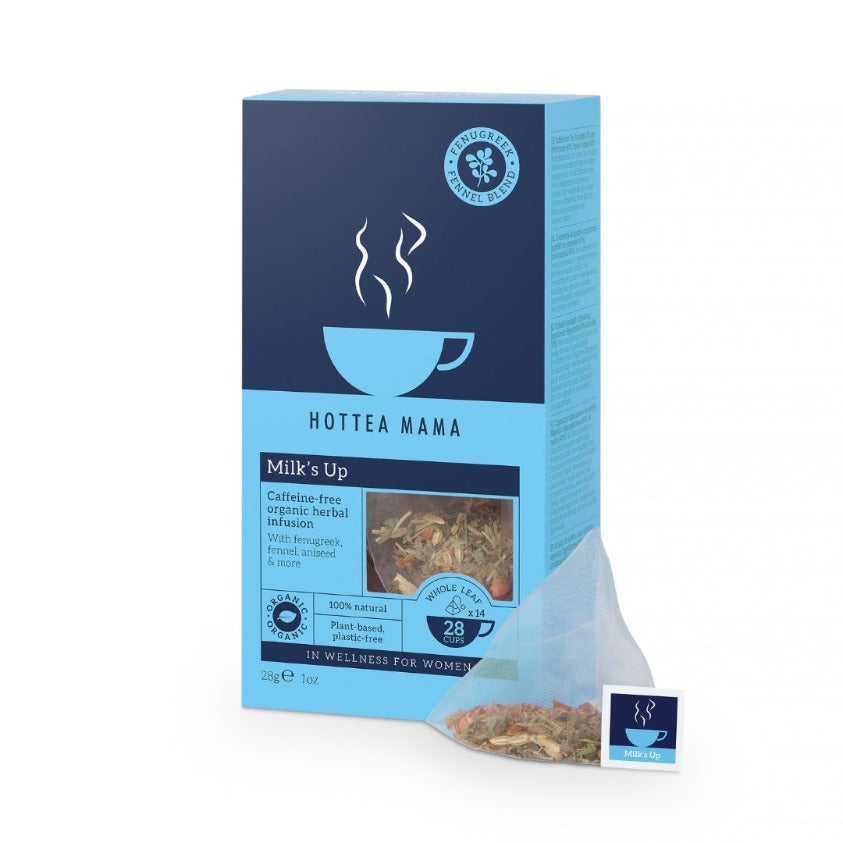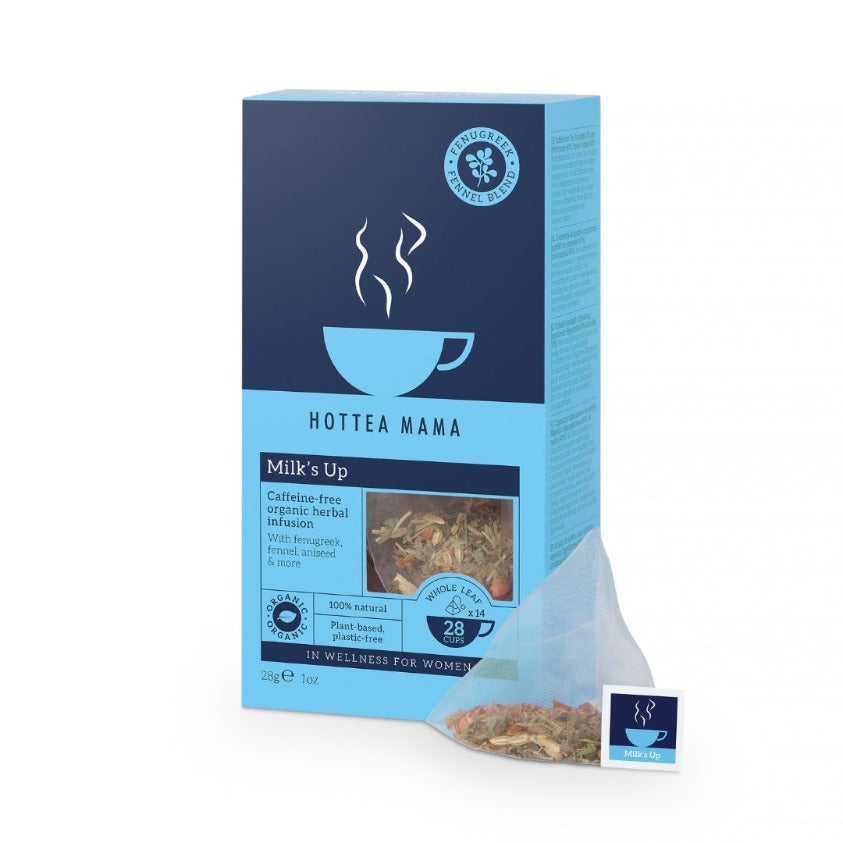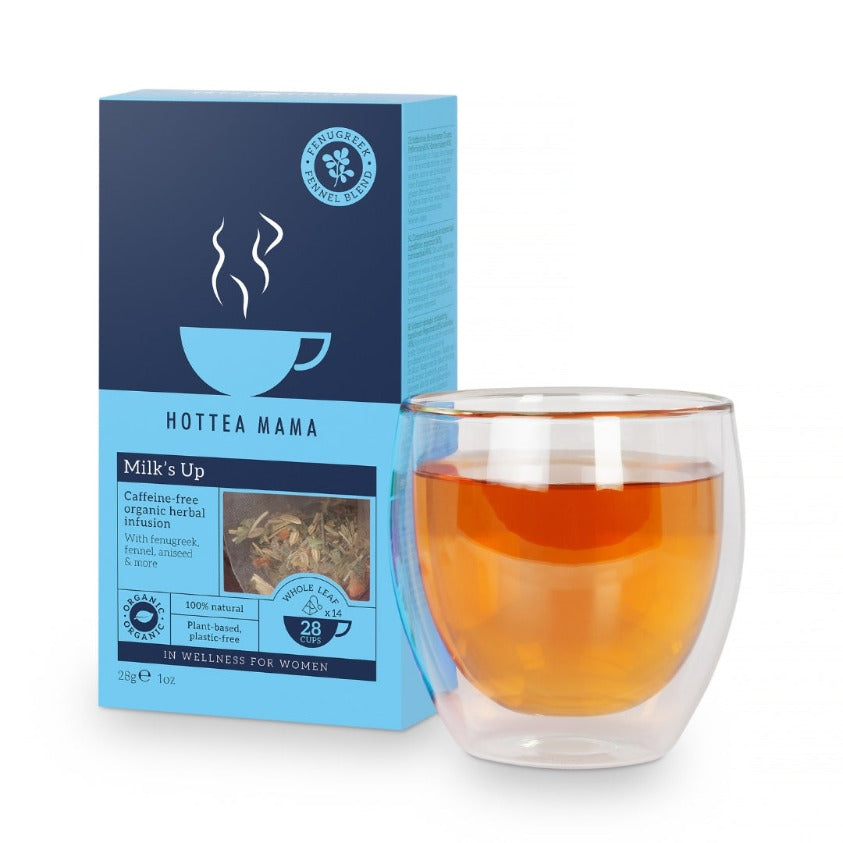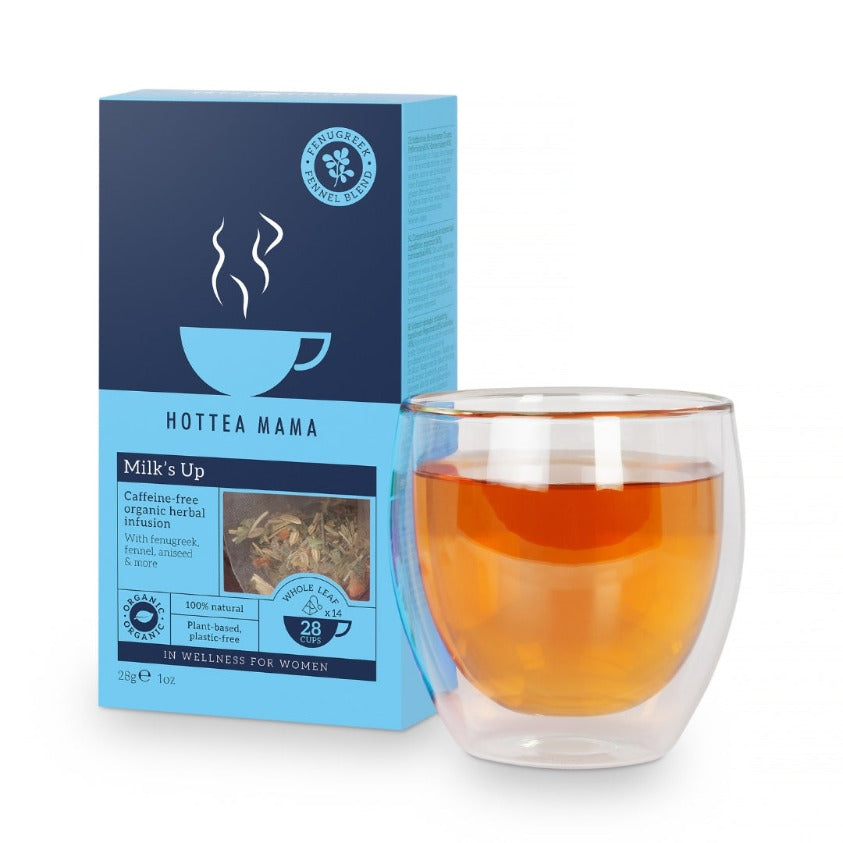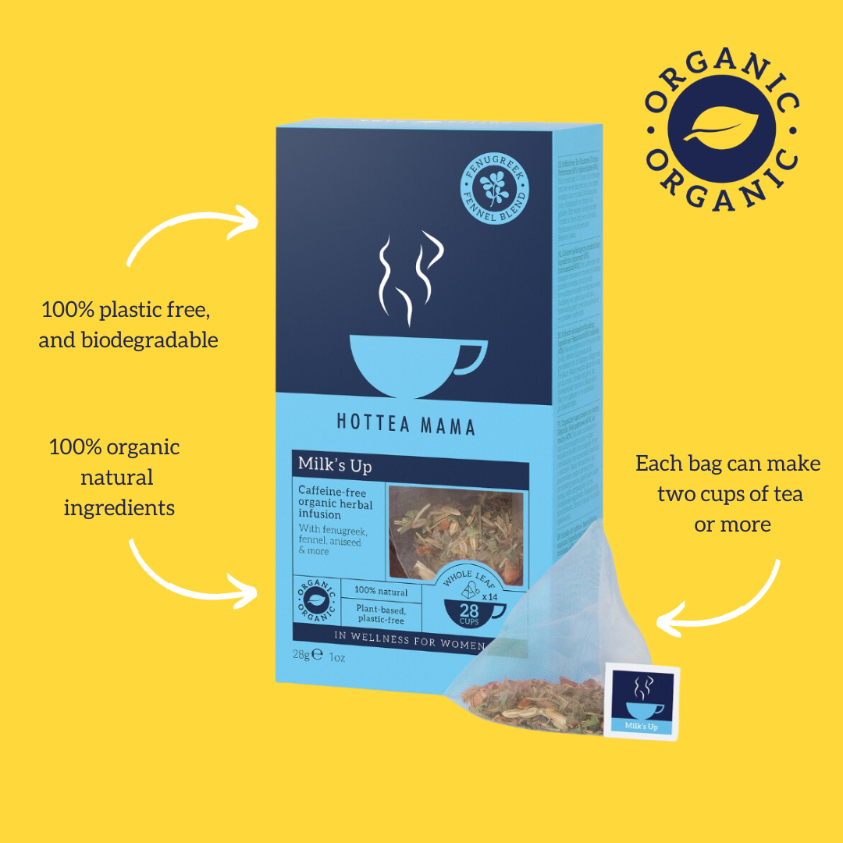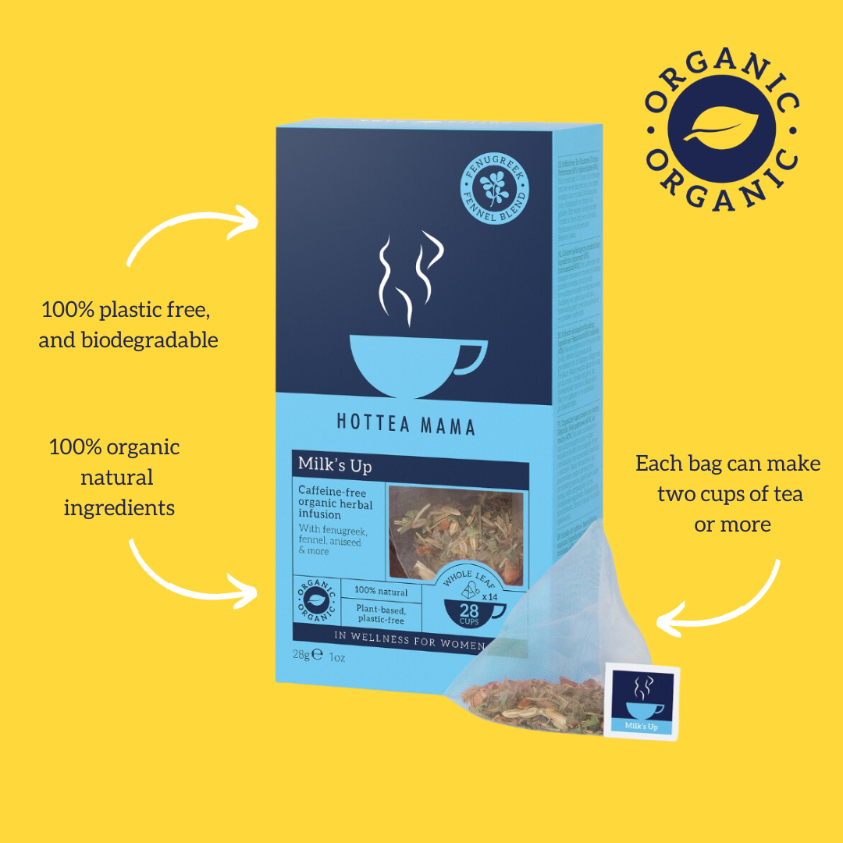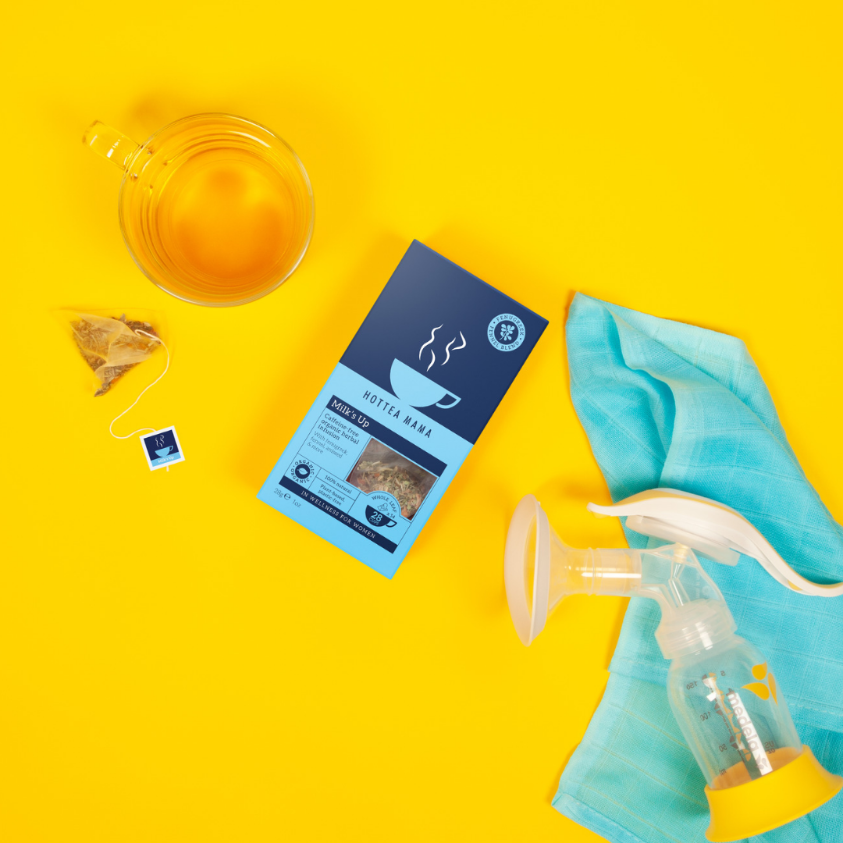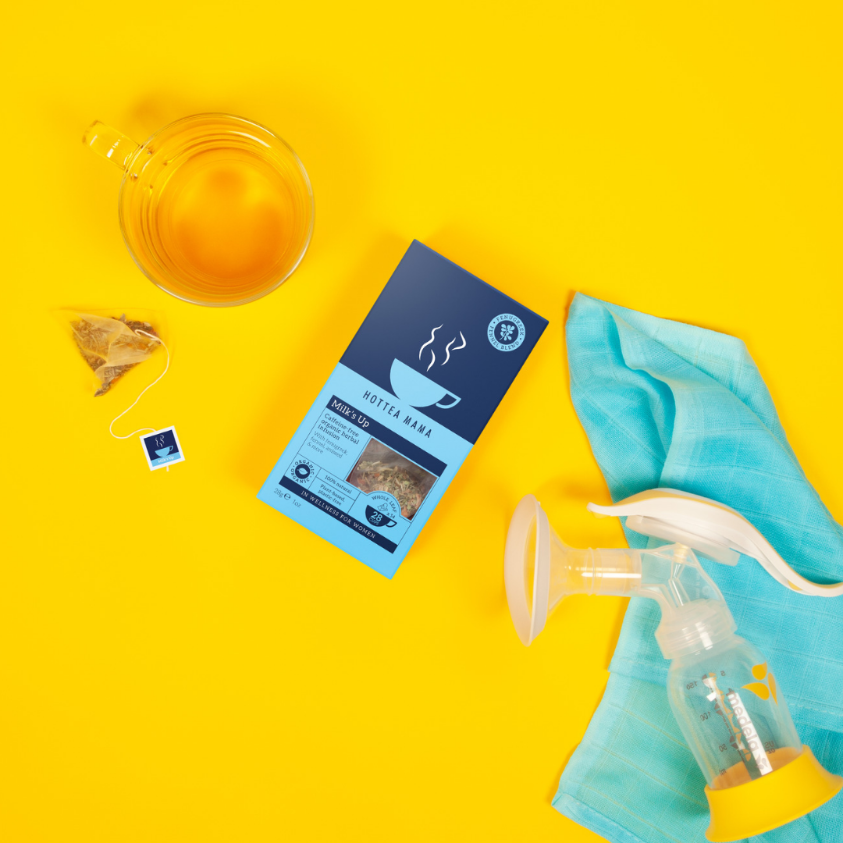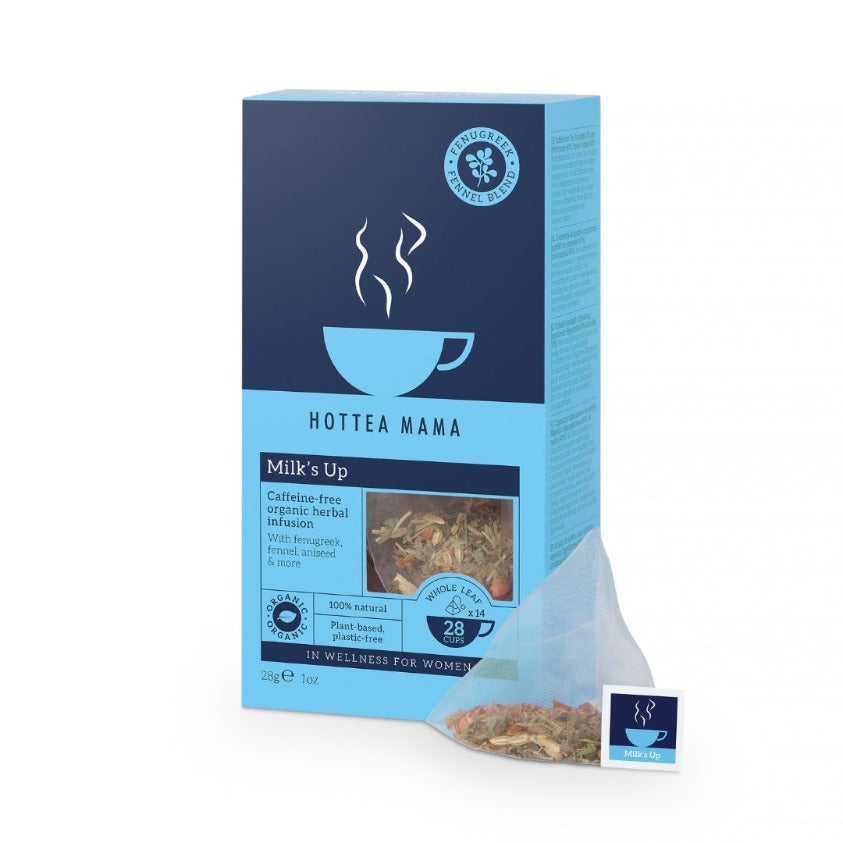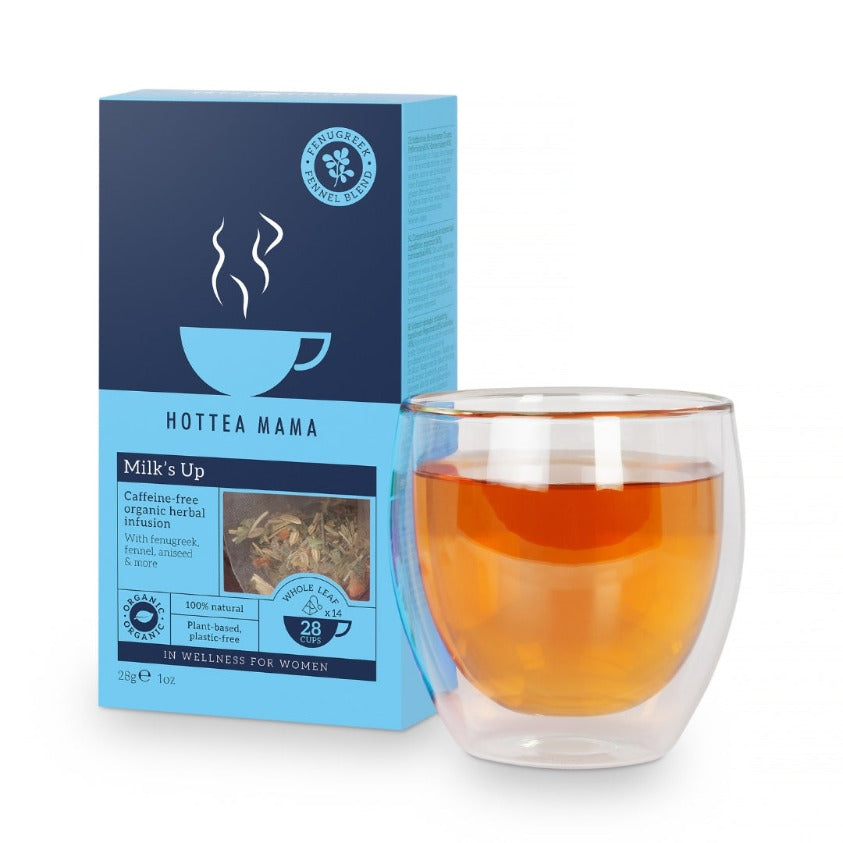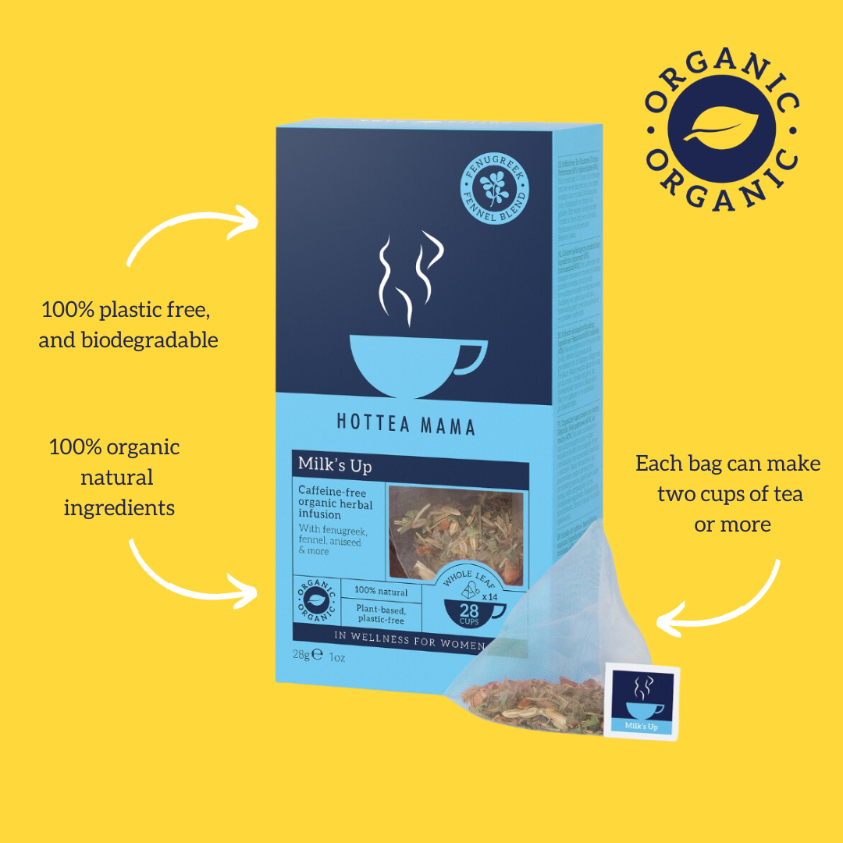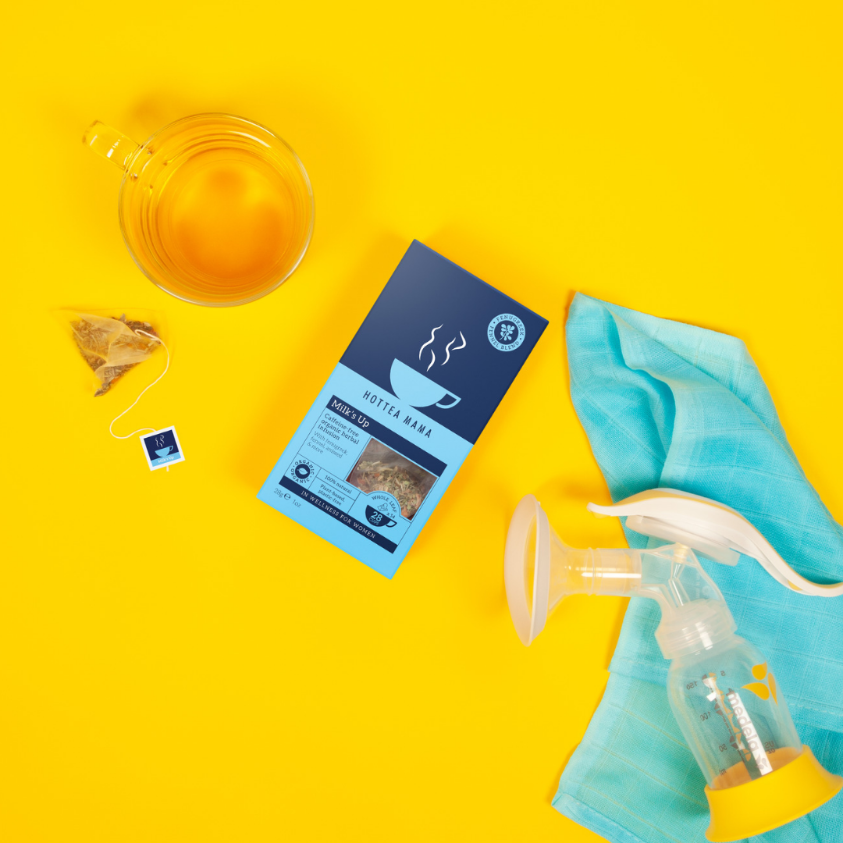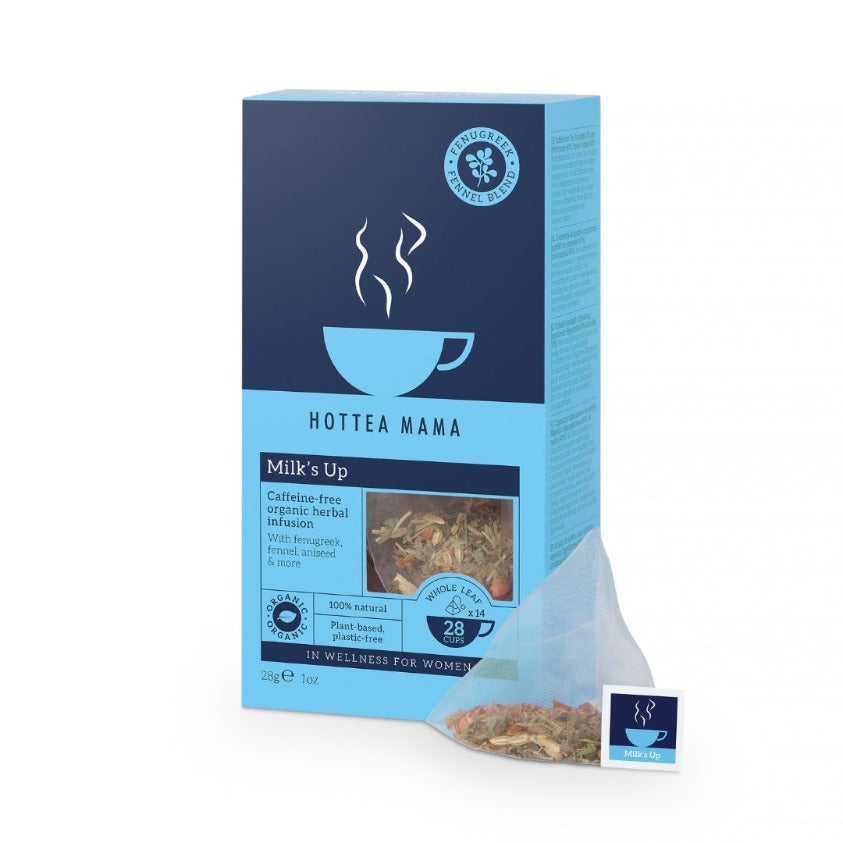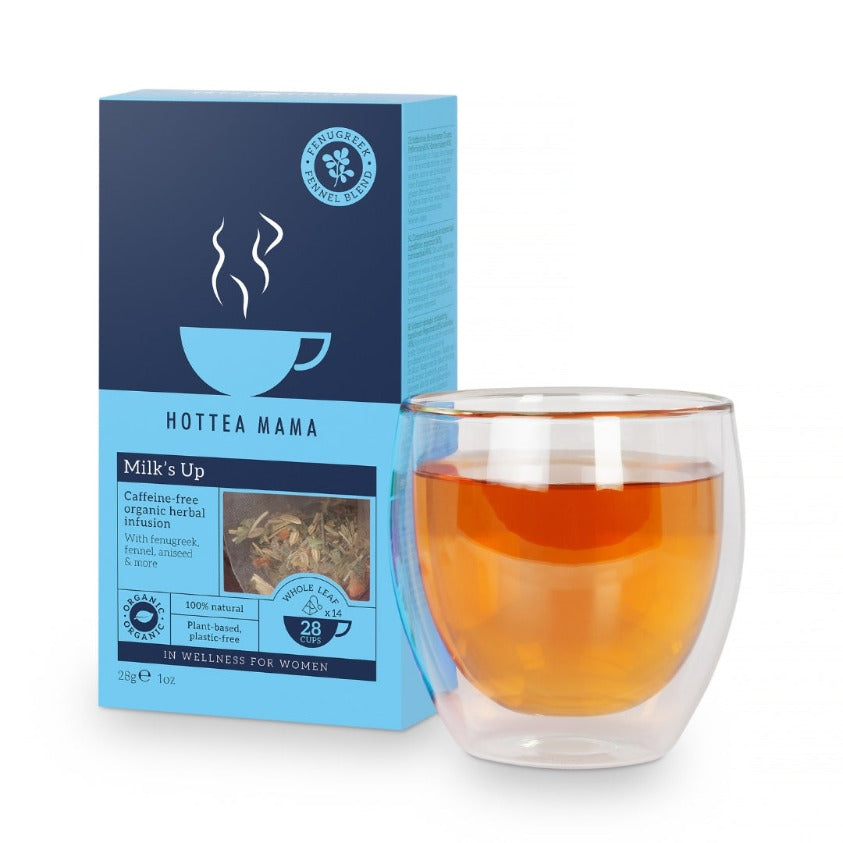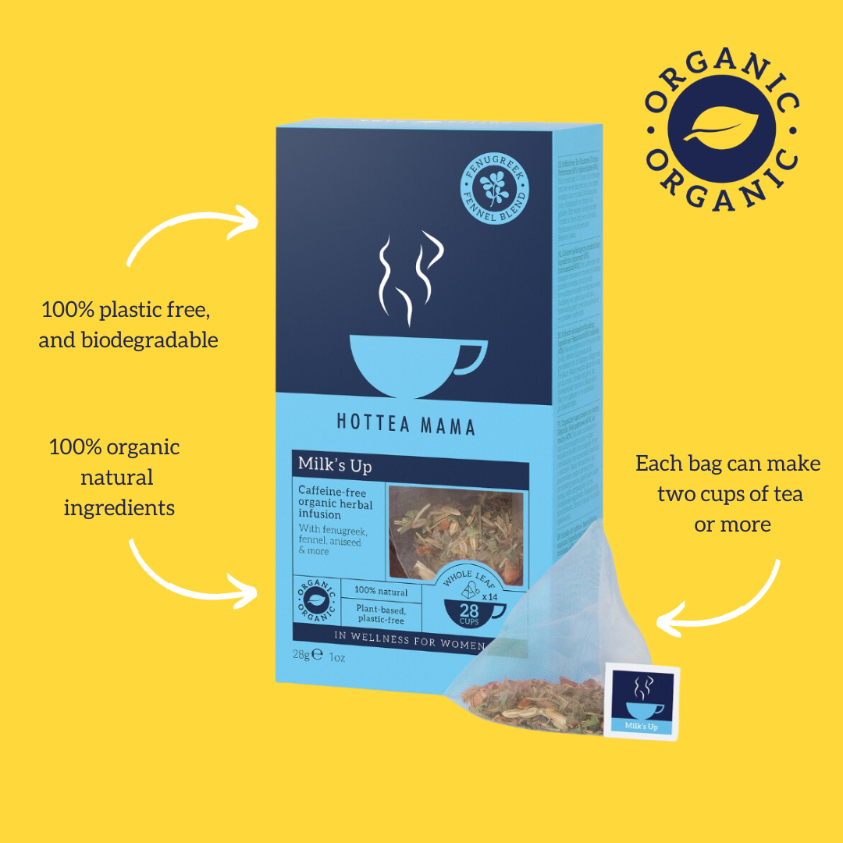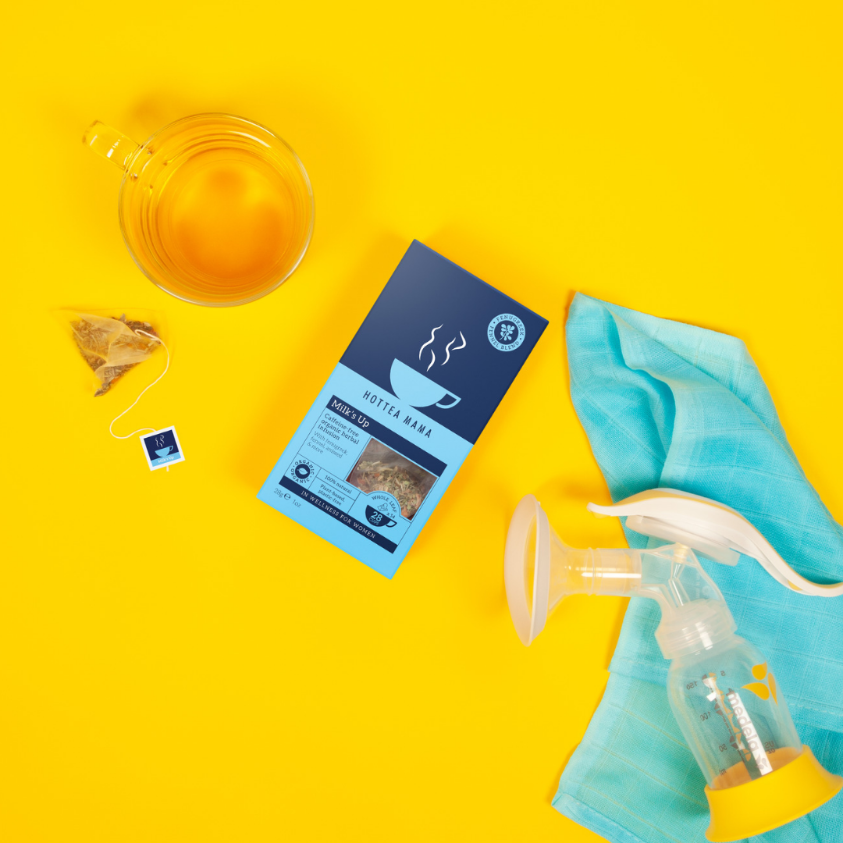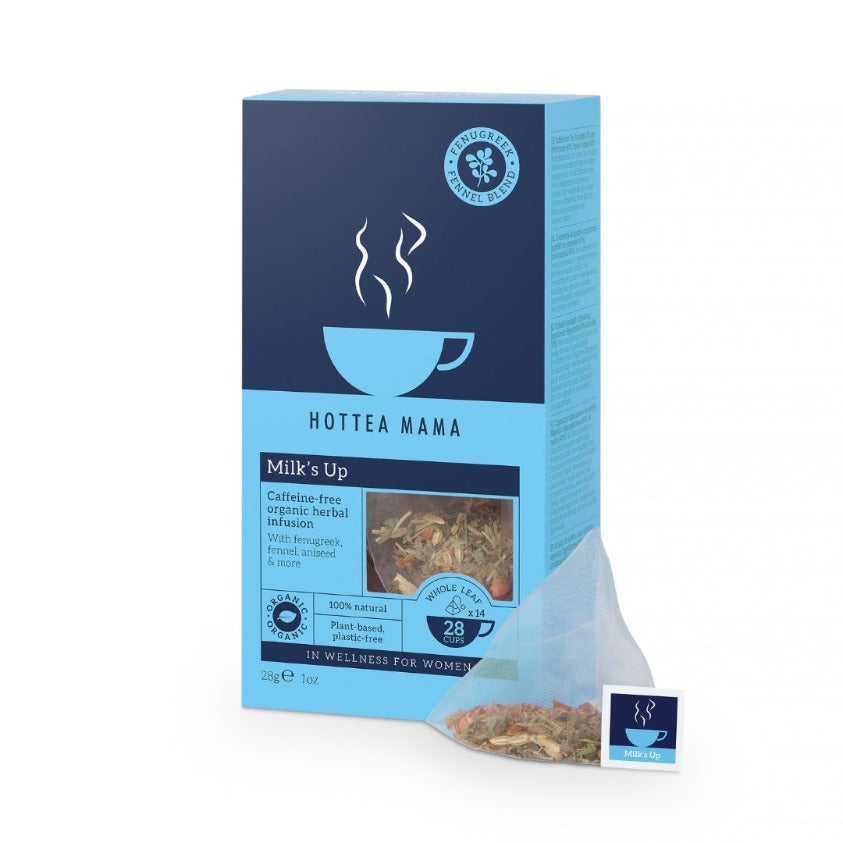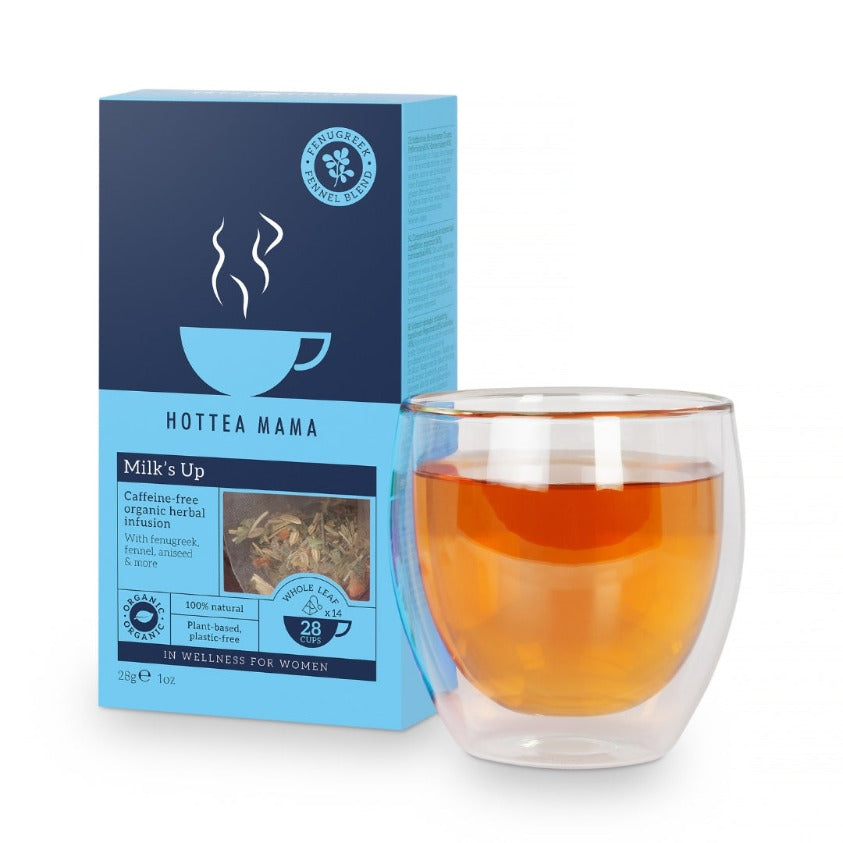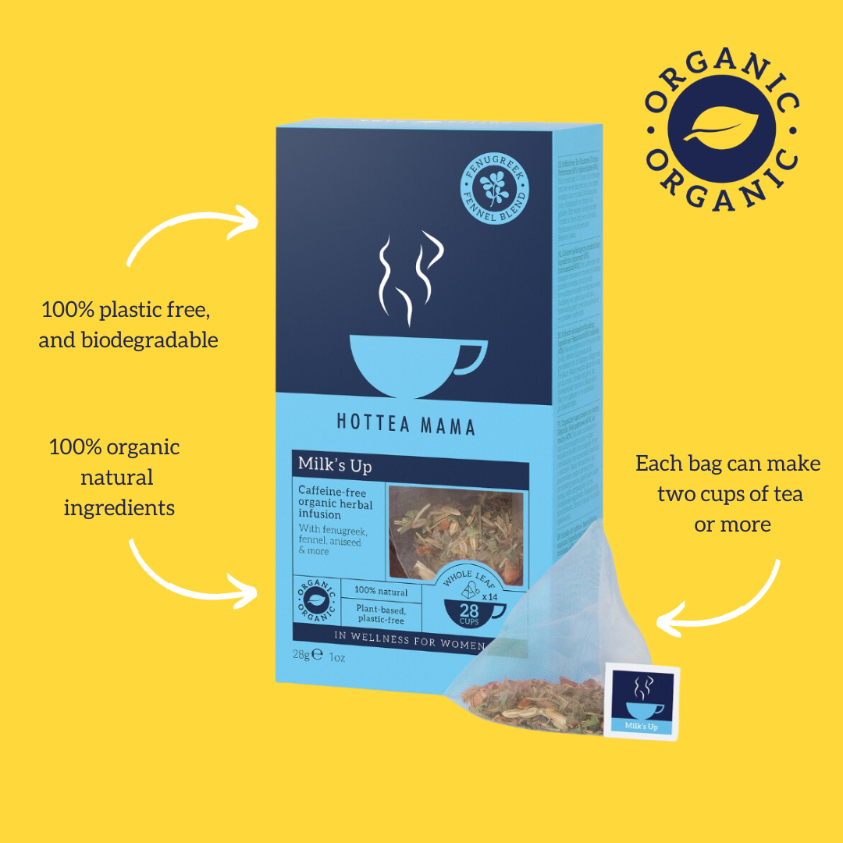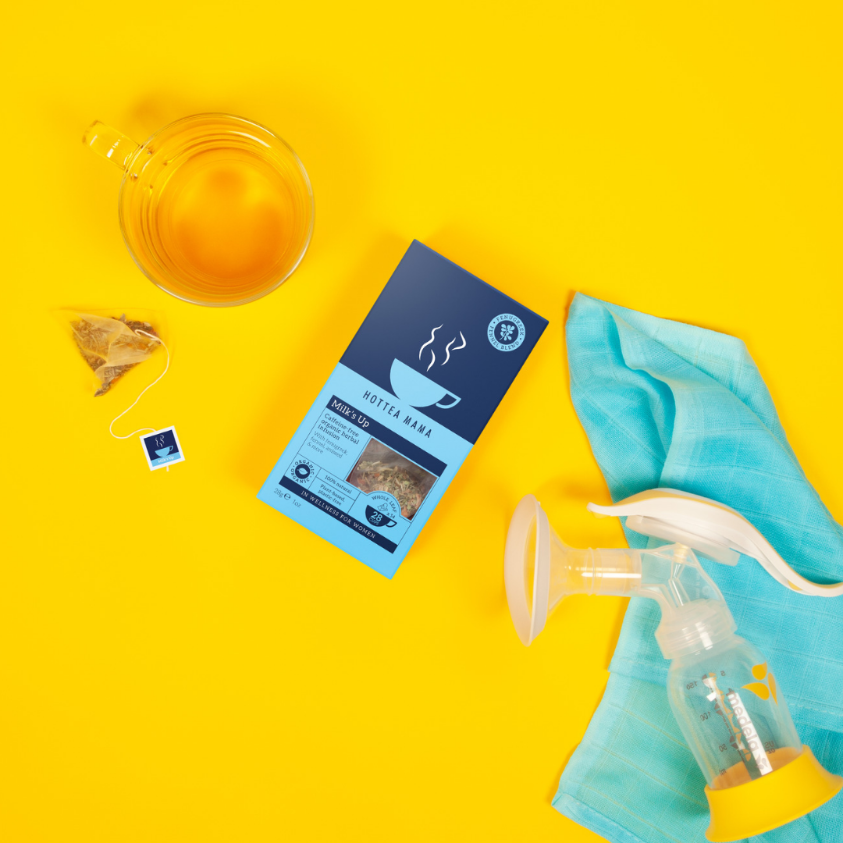 Organic Milk's Up
Our award-winning breastfeeding support tea is designed with new mums in mind.  A carefully blended brew of organic herbs that have been used for millennia to naturally support lactation.
A deliciously sweet and aromatic blend of organic fennel seeds, fenugreek seeds, aniseed, lemon verbena, rosemary and aniseed
These herbs have been linked to increasing prolactin and therefore breastmilk volume and fenugreek has even been linked to increasing the fat content in milk
Completely caffeine free, so it won't affect you or your baby's sleep
100% organic natural ingredients
100% plastic free, and biodegradable
Each bag can make 2 cups of tea or more - don't throw it away, re-brew it
Gluten free and vegan friendly
Each pack contains 14 biodegradable pyramid tea bags, enough for 28 cups or more
FREE UK SHIPPING when spending £18 (3 packs of tea or more)
Choose from 1 pack, or 4 packs for 10% off & free delivery, or 8 packs for 20% off and free delivery.

From the expert
"I started drinking Milk's Up breastfeeding tea as I knew from experience the natural herbs within the tea would also help with supply alongside everything else I was doing"
Petrina O'Halloran
Founder Mama's Boobie Box
Read more about the benefits
Additional Info
Milk's Up breastfeeding tea is a herbal blend designed to naturally support mothers while nursing.
Whilst this time with your baby is amazing - it can also be really hard, and a cup of tea can be a huge support!
All of its ingredients are 100% organic and natural - fennel, nettle, fenugreek seeds, lemon verbena and aniseed. These are herbs which have been used for millennia to support lactation, but they also taste delicious. 
Fennel and fenugreek have the strongest links to increasing milk supply in research, and fenugreek is also linked to having immunity boosting benefits.
We couldn't be prouder of this multi-award winning tea! It won  'Best Maternity Product' - at the 2019 UK Baby Awards, and the 'Best Breastfeeding Support Product', at the 2020 Project Baby Awards.
The herbs in this blend have been used traditionally to support lactation and nursing mothers.  
Fenugreek: Linked in small scale studies to increasing the volume of milk supply and the fat content of breast milk in lactating mothers 
Fennel: research has shown that fennel can help to support a healthy milk supply
Aniseed: Used for millennia as a natural support to milk supply. It is also a source of iron, magnesium, potassium and calcium
Nettle: Anecdotal evidence for hundreds of years suggests that nettle can support milk supply, and help to naturally boost your immune system
How many cups should I have a day?
We recommend having up to 3-4 cups a day. Combine this with pumping to establish your milk supply. NHS guidelines recommend a maximum 4 cups of any one herbal tea a day. *The impact of natural herbs will vary person to person.
Why are these herbs used to support my milk flow?
Fenugreek, fennel, aniseed, and even oats, are all galactagogues, which have all been used historically to support breastfeeding. No one 100% knows why, but lab studies link an active component - diosgenin, to help breastfeeding. 
What is the research behind the blend?
Whilst there is extremely limited standardised and empirical evidence into the efficacy of herbs in helping lactation and milk supply, some key herbs have been used for centuries to assist women who are struggling, especially in India and the Middle East. Fennel and Fenugreek in particular have been used by breastfeeding women for hundreds of years to increase milk supply. The seeds contain phytoestogens which mimic your female hormone, oestrogen. Nettle and anise have also been linked to helping breast milk, but the research is more limited here. Read a more in depth summary of research here.
Each of our packs has simple instructions on it, but essentially you should use 1 tea bag per person, and freshly boiled water for all except Head Start. This tea works best with 80-degree water (let your kettle sit for 5 minutes with the lid open after boiling). Brew for 3-5 minutes depending on how strong you like it.

Use 1 bag per 300ml of water (this is the average size of a water glass) Add freshly boiled water, as if you were making a normal cuppa. Place the glass, with the tea bag still in, in your fridge to cool. Enjoy once cool - add lots of ice and fruit if you're feeling fancy.