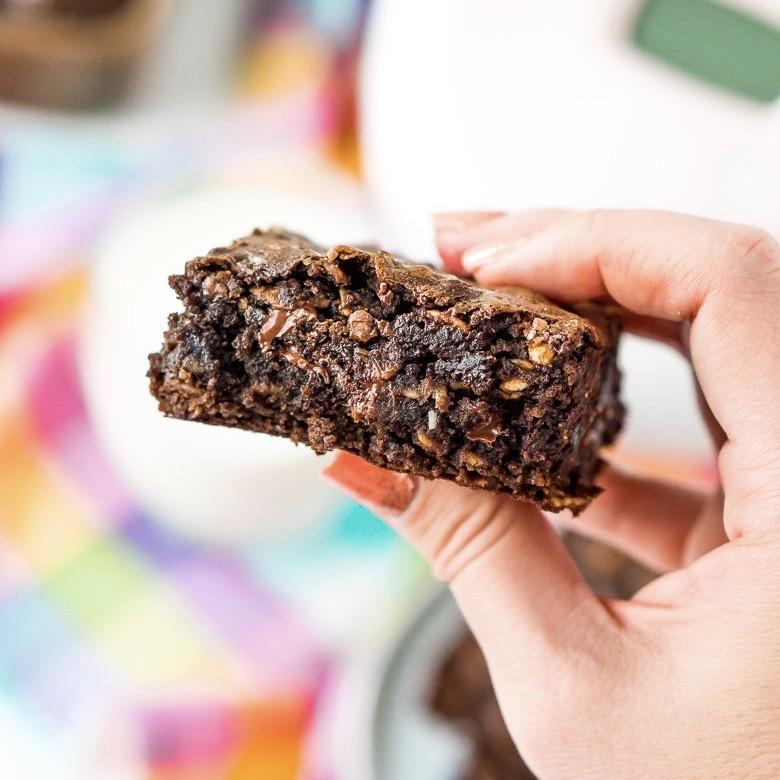 Support your milk supply with these lactation brownies and a cup of Milk's Up breastfeeding tea
They turned out amazing!  And it's hard to think of a more delicious way to support breastfeeding!
She loved them and said that they really helped her supply - so I thought I'd share the recipe.
Like our
Milk's Up breastfeeding tea,
there are some unusual galactagogues in the recipe that are hard to get in your diet elsewhere, so can hopefully help, in the most chocolate-y way possible!  Key to its success are the flax seed, and the oats.
As a note - you will definitely need digital scales for it, as I converted the ingredients from USA cups!
Ingredients
225g melted

 

butter

500g caster 

sugar

4

 

eggs

1

 

tbsp

 

vanilla extract

37.5g

 

ground flax seed

 

soaked in 60ml water for 10 minutes

120g

 

flour

1

00g 

unsweetened cocoa powder

1/2

 

tsp

 

salt

1

70g 

chocolate chips

93g

 rolled oats
Instructions 
Preheat oven to 180 degrees celcius.
In a large bowl, mix together butter, sugar, eggs, vanilla, and flax seed until combined.
Stir in flour, cocoa powder, salt.
Fold in chocolate chips and oatmeal.
Pour into a greased 23 x 23 x 5 baking tray.
Bake for 20-23 minutes.
Pair with our Milk's Up breastfeeding tea for another boost of galactagogues in your diet - as fenugreek, fennel, anise and nettle are used in our blend, and can also support your nursing journey.