No Bake Breastfeeding Bars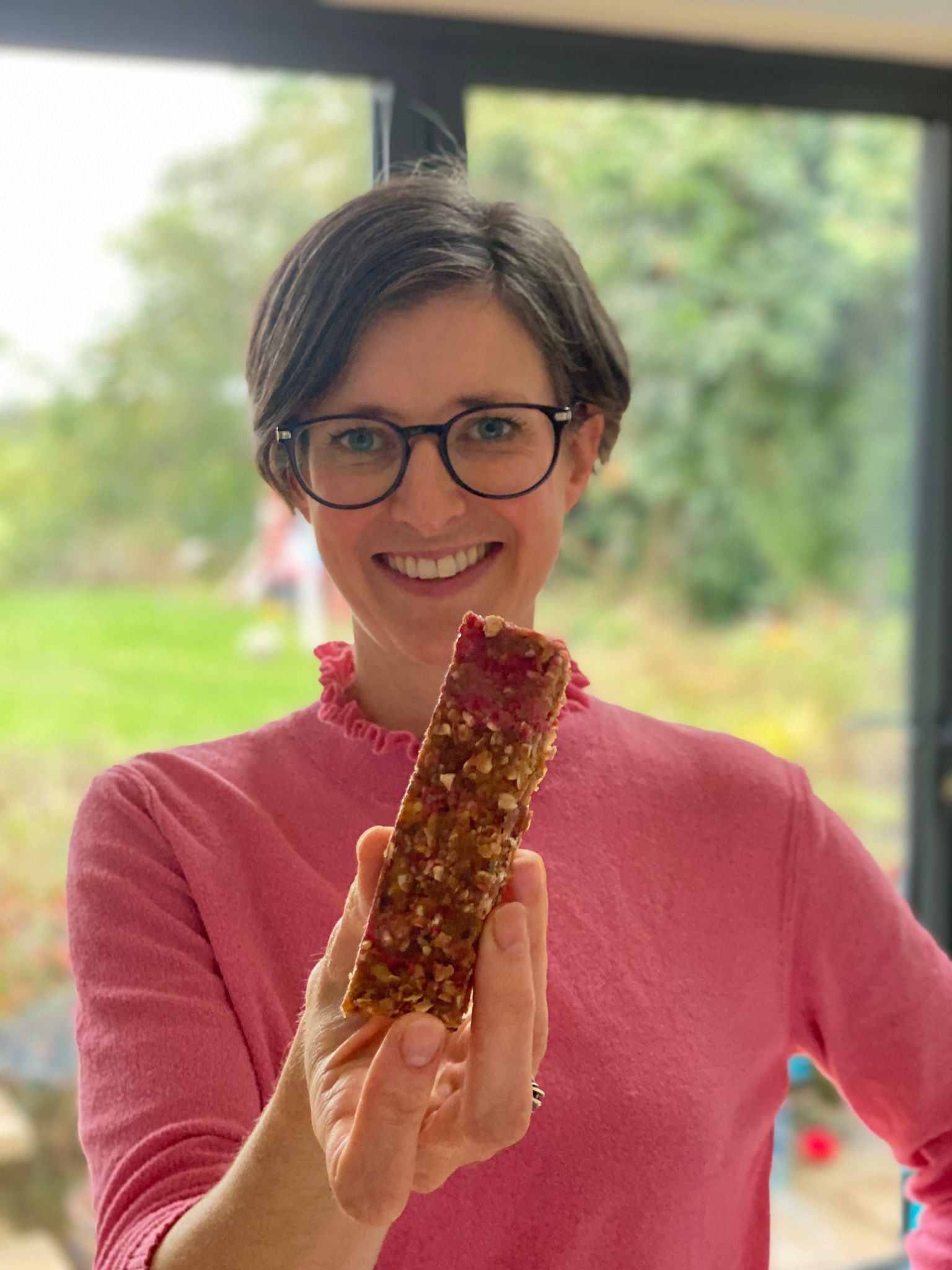 Breastfeeding Raspberry and Oat Bars
These fruity no bake bars are a delicious healthy snack, full of ingredients which are beneficial in helping to establish a healthy milk supply, and for all new mamas. 
They take five minutes to make, and can be stored in the fridge for up to a week. 
Ingredients 
100g Nut butter (your favourite)
80g Oats
50g Honey
60g Raspberries
35g Milled Flaxseed
1 tbsp Chia Seeds 
Method
Melt the nut butter and honey in the microwave or in a saucepan over a medium heat
Once melted, add all of the other ingredients and mix well to combine
       The raspberries should be fully mashed up to help the mixture to form into bars.
Line a 2lb (large loaf tin) with baking paper
Tip the mixture in and press down firmly with the back of a spoon
Set in the fridge for 2 - 3 hours
*  Will keep for up to a week in the fridge in an airtight container  
Oats are a good source of galactagogues which encourage a healthy milk supply. 
Nut butter and seeds are packed with healthy omega rich fats, which are a good source of slow release energy and protein. This is not only beneficial in establishing a strong milk supply, but research shows that healthy fats and protein are important in aiding post birth recovery.
These bars are a perfectly paired with a cup of our Milk's Up Breastfeeding Tea, which contains whole leaf herbs that have traditionally been used to support milk supply and lactation