Finding support as a new mum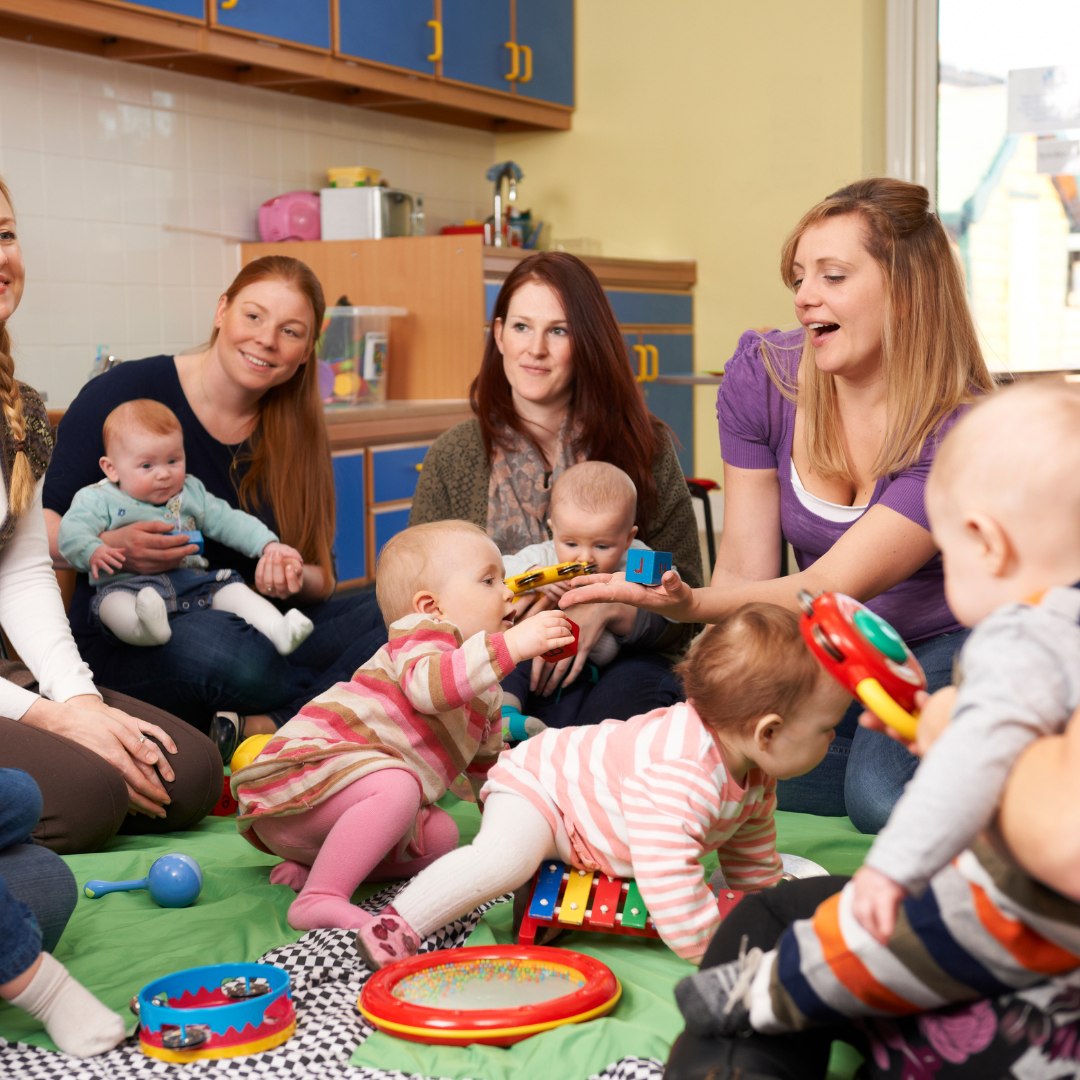 Becoming a mum can be the most amazing thing in the world. But it is also the hardest and most challenging too. We live in a society where we have often moved away from our families, where we might not have a village or close support due to illness or bereavement. Where we may be indifferent life stages to our previous support networks, or have realised as adults that sometimes we need to end relationships with certain family members in order to protect our mental wellbeing.
Everyone talks about the 'village' we need when we become parents but it can be really challenging when we become parents ourselves if we don't have a village of support around us. So how can we build and find our own individual village within parenting?
My experience
I am fortunate enough to have my mum locally, in addition following the birth of my eldest child, my sister was finishing her social work degree so spent a good amount of time coming over in those early months. However, my mum had not breastfed any of us for long, and had a negative experience, and my sister had no children. Whilst I am forever grateful and thankful to have had their support, when it came to breastfeeding and cloth nappies I needed that support.
I was experiencing a cows milk protein allergy with my eldest, colic, reflux and feeding/changing around the clock. Support groups were an absolute life saver for that shared experience, sharing recipes or safe foods, weaning support and a warm cup of tea.
In relation to cloth nappies, again I knew no one close that I could ask for support, in relation to the urinary leaks we were getting to begin with. It was thanks to other mums at the support groups, guiding me in the right direction, in relation to both, and providing the best support going. They were safe and supportive environments to moan, rant and cry about the sleep deprivation and parenting challenges. And which were why I actually undertook a peer support training course to  become a breastfeeding peer supporter myself: helping other mums choosing to breastfeed both on the online virtual groups but also our local face to face group.
The cloth nappy support group was also the reason why when I saw an advert looking for volunteers for the local wildlife trust, to support other parents using cloth nappies, and hiring out kits, I signed up.
For the past four years I have continued supporting parents in troubleshooting, in
providing morale support, information and tips. But more than this I realised how invaluable support is too in the social media world particularly in lockdown where face to face support had disappeared. More people than ever are turning to social media for information relating to pregnancy birth and parenting. Every month I run an online question and answer session in addition to the reels, posts and stories I share to provide as much evidence based and realistic information to parents.

Top tips
If you can attend antenatal classes in your local area – this will give you a good starting point and will also provide you with people who are going through similar things at similar stages.
If you are planning on breastfeeding/using slings/cloth nappy then search and find out these groups in the antenatal period, and go along in pregnancy. Most of these meets are free. You can ask your community midwife about these support services available. It is far easier to go alone pregnant and meet some faces than it is feeling a tad vulnerable in those early weeks and entering a new group for the first time. If you want moral support take a friend or your partner along the first time you go.
Local baby shows are a great way to check out local services and find out what mum and baby groups there are in your area. This again provides the benefits of socialising postnatally.
Some areas still have children's centres or 0-19 hubs ran by the council (this is variable by postcode). A quick google search of your area will tell you if this is available. Often centres like this provide free parent and baby courses or classes anything from sensory classes to baby massage.
If groups fill you with anxiety then there are lots of groups virtually where you can join from the comfort of your home, still in your pajamas. I could not have coped without the local and national breastfeeding groups to remind me at 3am that I a) wasn't alone and b) what was normal. Type into facebook/google/instagram your area and support and up will come many options and choices.
Finally, there is enough pressure both from ourselves internally and externally from society as a whole when it comes to parenting. Parents don't need other peoples opinions or judgements: they need each others support and the world is a much kinder place when mums are cheer-leading one another on, provide a listening ear and are there for one another.
Mums supporting mums is so vital! So be another mum's support in life.
Our guest blog has been written by the fantastic Midwife Angie. 
Midwife Angie, also known as @theecomidwife, teaches KG Hypnobirthing midwife led antenatal and hypnobirthing classes, accredited by the Royal college of Midwives.
Midwife Angie is also a registered and trained health visitor, baby massage practitioner, pregnancy masseuse and is aromatherapy trained. Her Instagram account @ecomidwife, offers honest advice and support to thousands of women.