Yoga Benefits During Pregnancy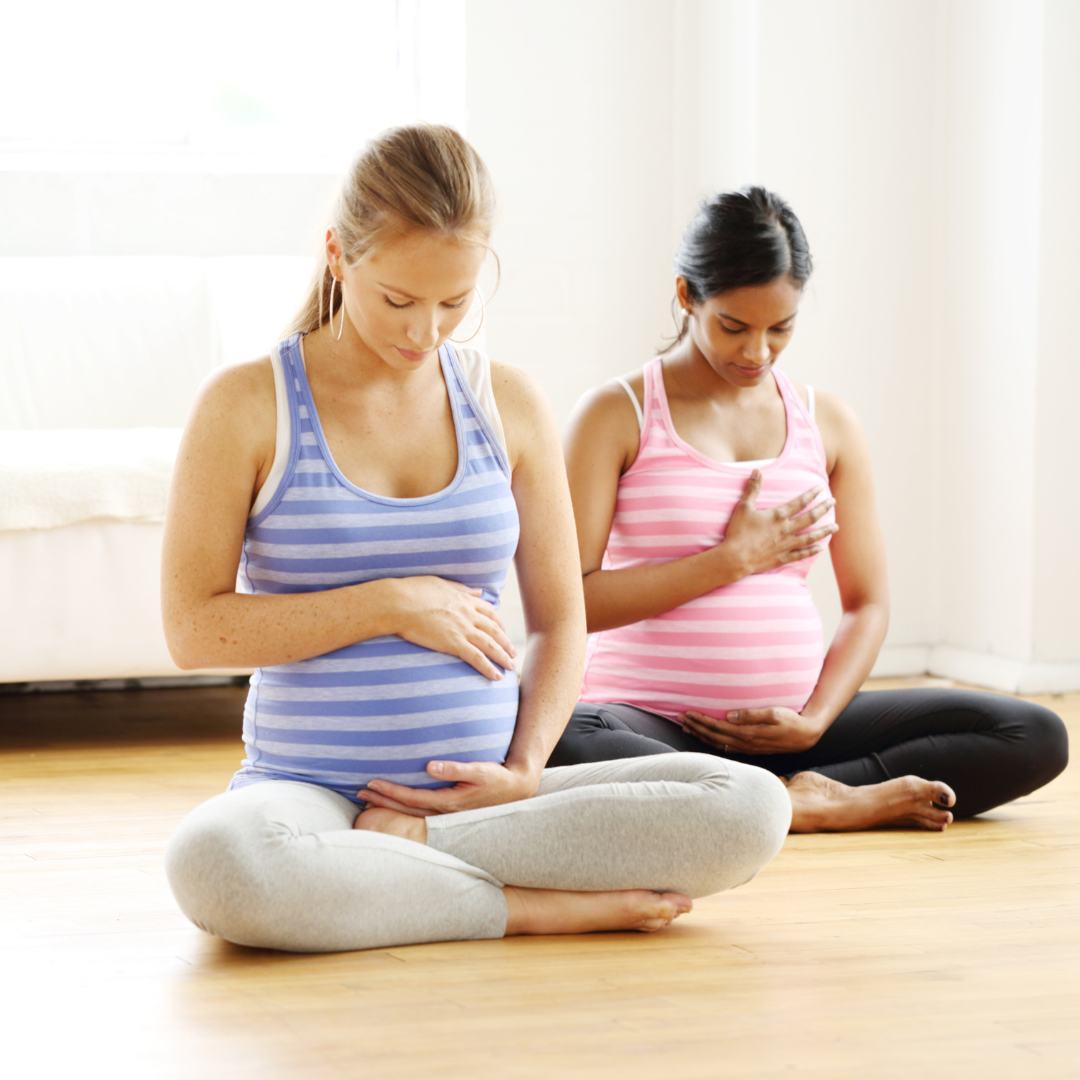 Yoga can provide numerous benefits when you are pregnant. The gentle movement and breathing techniques, can help to bring a sense of calm and connection to your growing baby.
Physical well-being 
Yoga helps in maintaining physical fitness and flexibility, which can be beneficial during pregnancy. It improves posture, strengthens the muscles, and increases overall stamina and endurance.
Stress reduction 
Pregnancy can be a time of heightened emotions and stress. Yoga promotes relaxation, reduces anxiety, and helps manage stress levels through breathing exercises, meditation, and gentle movements. It can enhance the emotional well-being of expectant mothers.
Improved circulation
Certain yoga poses and movements can enhance blood circulation in the body, reducing swelling and alleviating common discomforts associated with pregnancy, such as swollen ankles and varicose veins.
Pelvic floor strength
The pelvic floor muscles play a crucial role in supporting the uterus, bladder, and bowel. Yoga helps strengthen these muscles, which can contribute to better pelvic floor health and aid in labour and postpartum recovery.
Back pain relief 
As the pregnancy progresses, the growing belly can cause strain on the back and spine. Yoga stretches and poses can help alleviate back pain, improve spinal alignment, and strengthen the back muscles.
Breath awareness and control 
Yoga emphasises deep, mindful breathing techniques. Learning to control the breath can be valuable during labour, helping to manage pain and promote relaxation.
Connection with the baby 
Practising yoga can create a deeper connection, as it provides an opportunity for self-reflection, bonding, and a sense of nurturing for both you and your growing baby.
Preparation for labour and childbirth 
Yoga can help to develop strength, and mental focus, which are both beneficial during labour. Certain yoga poses, such as squats and pelvic opening exercises, can also encourage optimal fetal positioning for delivery.
Postpartum recovery
The physical and mental strength developed through yoga during pregnancy can aid in postpartum recovery. Additionally, the relaxation and stress reduction techniques learned in yoga can assist with the challenges of early motherhood.
It is important if you are pregnant to consult with your healthcare provider and work with a qualified prenatal yoga instructor to ensure that you are practising yoga safely, and effectively.
Our friends at Lush Tums Yoga have provided four great yoga flows, especially created for the first, second, third trimester, and postpartum.  To access them click on the image below, and enter your email address.
If you would like to sign up to the full Lush Tums yoga platform, you can enter the code HOTTEAMAMA20 for a 20% discount.
Lush Tums was founded to give women the time to enjoy their pregnancies, connect with their babies and to prepare for birth. They provide in person, and online yoga classes peppered with education, positivity, empowerment and community, to help women feel more connected and work out what is right for them, as no two women's birth journeys are the same. 
Pregnancy Tea Collection