How Teas Can Support Your Pregnancy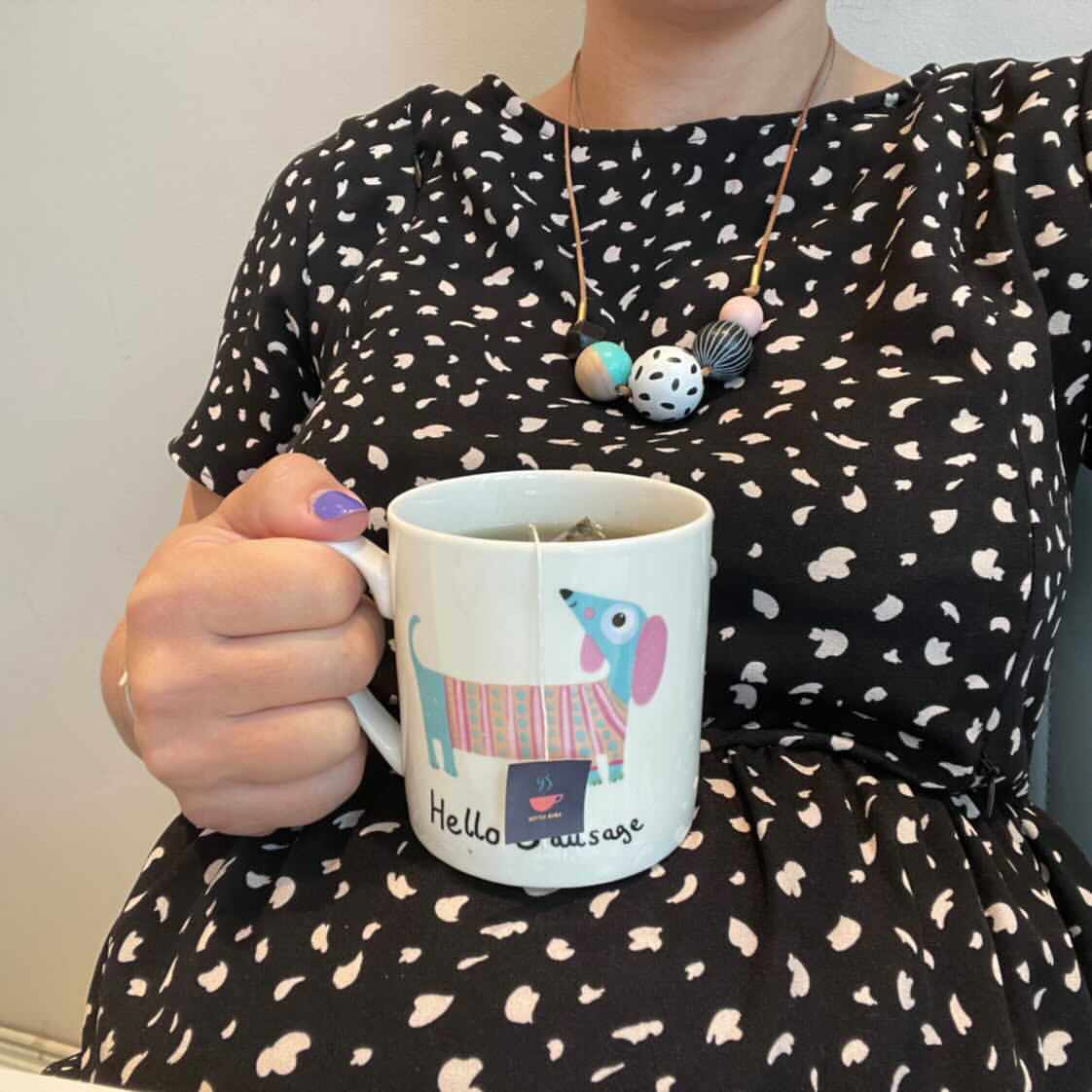 Pregnancy is amazing, but it can also be really challenging. That is why our award-winning teas have been specially designed to support your body in the first, second and third trimester. Whether you suffer from morning sickness, are missing your caffeine boost, or need to prepare for labour with raspberry leaf tea. We have a tea that's got your back.
Below we deep dive into the wonder of the herbs we use to create our delicious and beneficial blends to give you the natural support you deserve.
MORNING SICKNESS 
- Lemongrass:
studies
have shown that the essential oil, citral, can have hugely beneficial effects in easing nausea, after it is inhaled regularly for 2-4 days. This is a key component of lemongrass and why it is recommended as a tea or aromatherapy treatment if you suffer from nausea.
If you google lemongrass and pregnancy, you may read that it is dangerous. However, this is not true. It is unfortunately based on poor research. The only recent medical research on this shows that lemongrass definitely has no toxic impacts on pregnancy. 
- Lemon balm and lemon verbena: are also high in citrals, like lemongrass and should help ease nausea.
- Ginger: has
anti-inflammatory
properties, and has also been shown to help reduce nausea in pregnancy
.
It can even help a sore throat or headache due to these
 anti-inflammatory
properties, so pop the kettle on! 
BIRTH PREPARATION 
- Raspberry leaf tea: has been used for millennia by women to support them in the final stages of their pregnancy and there are scientific
studies
that suggest it has a positive effect - shortening the second stage of labour and reducing interventions in
birth
.
However, the research is all small scale and some lab studies show differing results. So it is not a guarantee for a positive
birth
.
However, no studies showed a negative effect on the women who took it.
It is still recommended not to take it if you are on medication for diabetes, or if you have had a c-section, or are planning one. 
COFFEE ALTERNATIVE 
- Grapes:
you
can have up to 200mg of caffeine a day, which means you do need to limit yourself to only 1 coffee a day. But, to replace any additional cups you need throughout the day
in places of a cup of joe
, then an uplifting fruit tea can also give you a
lift
. Grapes can give you a natural sugar boost in place of caffeine - in a tiny amount to be safe even if you have diabetes.