One Handed Snacks for New Mums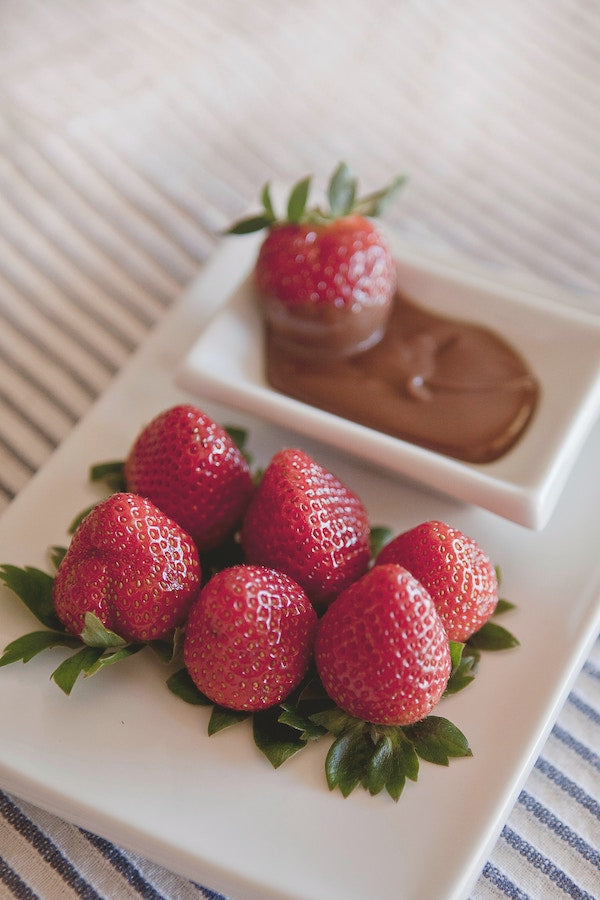 During lockdown, we've asked some of our favourite expert mums to put together some advice for you.  This post is by Sophie, from Raise Workshops, who is maternity nurse, sleep consultant and support for new parents. She has pulled together some amazing one handed snacks for new mums.  We know its often impossible to get 2 hands to eat a meal with.  But year, it's so important to stay well fuelled.  Hopefully these are useful - and, of course, they all go perfectly with a cup of tea!
As a maternity nurse I don't just look after the baby, a huge part of my job is to support the parents and making sure mum is eating well and resting when she can. It is so important to me that all new mums get the care and support they need. Raise Workshops was started to offer parents easy to access, non judgemental, practical and personal support during their babies first year. During a workshop there is always time to talk about ways you can look after yourself and keep your energy levels up.

A mothers blood volume roughly doubles during pregnancy and once the baby is born blood volume slowly returns back to pre-pregnancy volume by about 8 weeks postpartum. It is important to nourish and boost circulation to support healing and energy levels. We can do that by eating warm, fortifying and delicious healthy foods and drinking warm teas and water.

To keep your energy levels up and refuel your body that worked incredibly hard for over 9 months it is important to eat regularly. However with the lack of sleep and the baby keeping your hands full it can be easy to reach for the less healthy choices between main meals, so below are some quick, easy and nutritious ideas to hopefully give you some inspiration when the hunger next hits.
Savoury Snacks
Mackerel Pate* on Ryvita or wholemeal toast
Mackerel contains large amounts of omega-3 fatty acids and the vitamin B12. It is also a great source of protein.  Recipe below!
Bone broth or soup in a mug
Bone broths are rich in nutrients, gelatine and collagen. Soups and broths help keep you hydrated and are easy to digest.
Avocado on rye bread
Avocados are full of healthy fats and fibre. The fats help you and your baby (if breastfeeding) to absorb fat-soluble vitamins. Sprinkle with some seeds and it will taste even better and up the nutrients too.
Roasted chickpeas
Chickpeas are high in fibre and will help with constipation, which can be common after birth.

Crumpet with goats cheese and basil pesto
Goats cheese is filling and contains calcium, phosphorus and copper which are all essential for healthy bones.
Frittata and quiche
Eggs are brilliant, not only are they easy and quick they also contain a little of almost every nutrient you need. Frittata and quiche can be made ahead, sliced up and eaten straight from the fridge if you are short on time.

Oatcakes with cream cheese, cottage cheese, humous, guacamole or nut butter
Oatcakes are a great source of fibre, vitamins and minerals. Topping them with high energy foods will keep your energy levels up and your blood sugar levels steady until your next meal.

Pita bread filled with turkey, cheese and salad
A well balanced sandwich that has a good balance of protein, fats and carbohydrates.
Marmite on toast
Marmite is full of the vitamin B12 which helps with energy levels and magnesium which helps relax muscles and calms nerves.

Handful of grapes and chunks of cheese
Grapes are lovely and sweet and they pair really well with the saltiness of cheese. Grapes are a good source of vitamin C and the cheese has a good amount of calcium.
Courgette and sweet potato fries
A tasty way to up your vegetable intake.


Sweet Snacks
Banana chips dipped in peanut butter
A quick and easy snack to have on hand when you fancy something sweet.
Dates stuffed with nut butter and drizzled with dark chocolate
Dates are another food that are high in fibre and they are also high in antioxidants.
Dried fruit and nuts
There is some research that states its beneficial when eating dried fruit to eat nuts alongside them to reduce the sugar spike you might get after eating dried fruit on its own.

Flapjack
Oats are brilliant for new mums. There is some evidence that they can help boost your milk supply if you are breastfeeding and they contain protein, fibre and iron all of which are vital for our health.
Banana bread
A slice of banana bread will give you an energy boost and you can make it even healthier by making without refined sugar and with wholemeal flour.
Greek yogurt with nut butter mixed in, granola and berries
Greek yogurt is high in protein and when you add in nut butter you're upping that protein even more as well as adding healthy fats and vitamins.
Smoothies
Freeze ingredients such as bananas, berries, spinach and kale. Then place in a blender with nut butters and milk or yogurt.
Strawberries dipped in chocolate
Having a few of these feels slightly special and like a real treat. However they are so simple to make and will last in your fridge for a day or two.
Some of these suggestions also make brilliant gifts for new parents and they will all go wonderfully with a cup of HotTea Mama Tea.

Sophie
Founder Raise Workshops
www.raiseworkshops.co.uk

*Mackerel Pate Recipe
1 pack of smoked mackerel
1 small bunch of chives finely chopped

1 tbsp Dijon mustard
3-4 drops tabasco sauce
3-4 drops of Worcester sauce
3 tsp horseradish sauce
1 desert spoon mayonnaise
Lemon juice to taste
Seasoning to taste

Chop the mackerel, place into a bowl and mash to a rough paste. Add the mustard, horseradish, tabasco and Worcester sauce and mix together. Next add the chives and mayonnaise and mix well. Taste and adjust with seasoning and lemon juice. This will keep for a week in a sealed container in the fridge.