Get Up & Glow mulled (no) wine recipe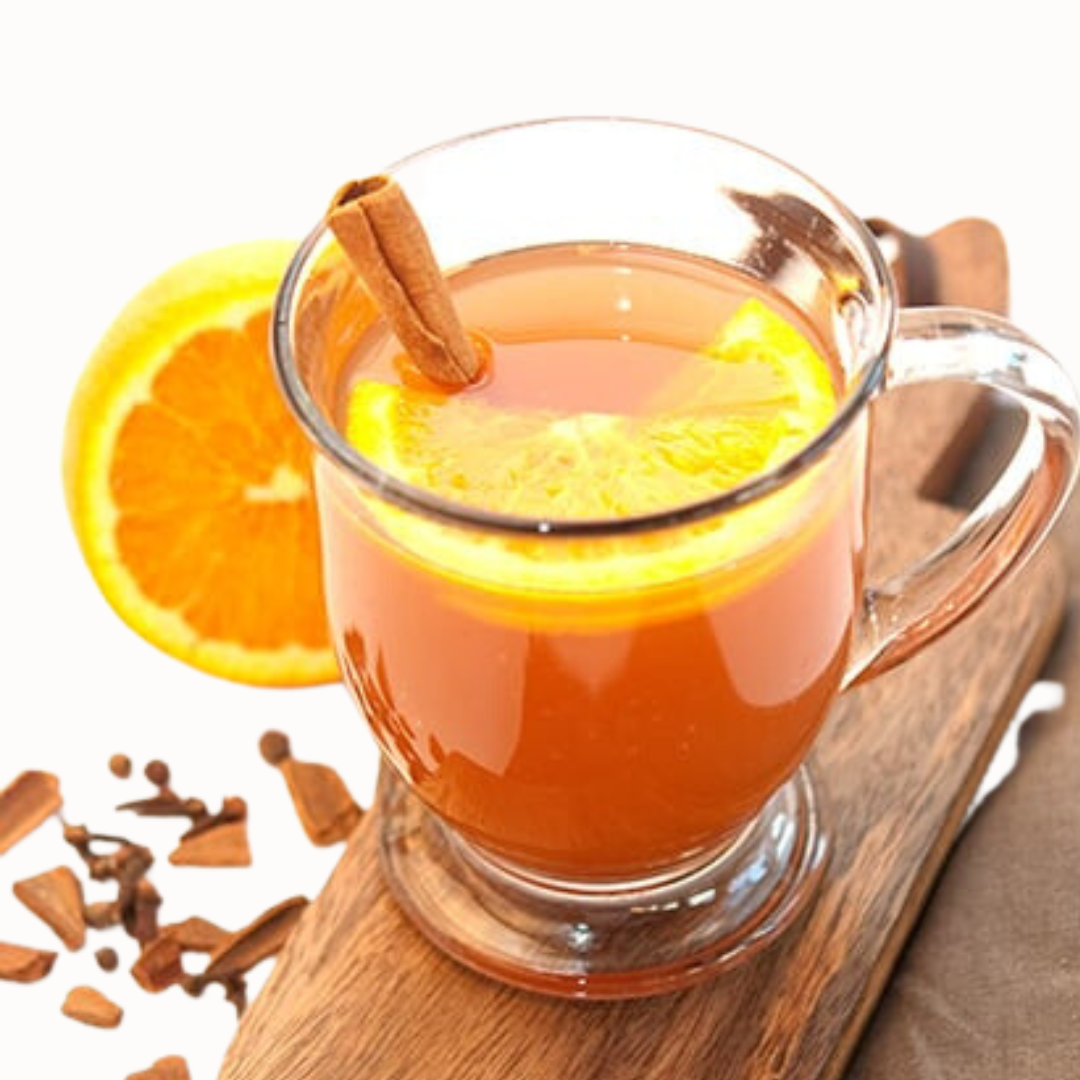 GET UP AND GLOW – MULLED WINE RECIPE
Christmas can be a slightly depressing time to be pregnant, with most people out drinking mulled wine and prosecco in the evenings, and strong coffee in the morning.
No such luck if you're growing a tiny human.
In solidarity with those who can't drink this Christmas time, we've put together an alternative mulled wine recipe, using our Get Up & Glow tea bag, spices and a spatter of orange juice.  You can enjoy the festive spirit, with none of the 'spirit'!
You will need… (per person)
1 x Get Up & Glow whole leaf tea bag
1 x cinnamon stick
1 x star anise
3 x cloves
2 x cardamom pods
100ml freshly boiled water
50ml orange juice
How to do it
Steep the Get Up & Glow tea bags and spices in the freshly boiled water for 15 minutes in a saucepan, make it super strong
Remove the tea bags (leave spices) and place saucepan on a low heat – add juice
Bring to the boil and simmer for 5 minutes
Enjoy, preferably with a large mince pie and share your enjoyment with us @hotteamama