Top Tips for being productive with a busy lifestyle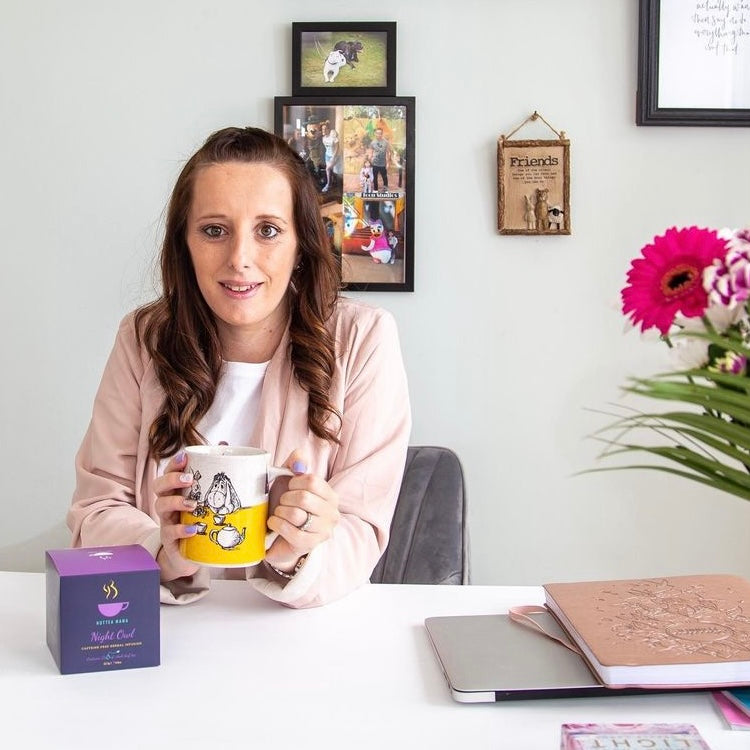 Our guest blog has been written by the lovely Lucy Watty who is an entrepreneur and a Mummy to two gorgeous little ones. She is passionate about supporting people in all ways, empowering their lives, business and experiences - "It's time to believe anything is possible for you!"
----
Being a mummy is the BEST but you now have little people depending on you as well. Life can get extremely busy as you start to juggle your life, work, your children's needs and activities, often alongside a partner and running a household.
It can often get a little overwhelming with so much to do. It can feel like your feet never touch the ground, and I don't know about you but I felt like I lost myself a bit in those first few years, until I decided to make a change. I decided to take back a bit of me, and move myself up the priority list. This leads me to my first tip on ways you can keep productive in a busy lifestyle.
1. Fill up your cup
It's true what they say; we can't give what we need to others if we aren't looking after ourselves. I know having any form of me time or self-care can be hard to do especially when you have little ones that constantly want your attention and a million things on your to-do list. But filling your cup up doesn't need to take up lots of your time, have a little think about what different things you love to do that make you feel amazing and make a list. E.g. Reading a book, having a boogie, coffee with a friend or a quick 5 minute meditation. Next have a think where you could fit these into your life and remember to ask for help so you can prioritise me time (more on that later).
2. Utilise your diary (one space for it all)
Create an effective investment of your time, and schedule EVERYTHING. Schedule your sleep (hard with a newborn I've realised), cooking dinner, your morning routine, family time, work... everything. Am I getting the point across? Ha. Grab your diary (if you prefer everything electronic then add it to your phone calendar) and get it all in there.
On a Sunday evening I prep for the upcoming week, I jot in all of my appointments, my children's activities, my sleep (it helps me stay accountable to be getting enough sleep each day which again supports me to be more productive) and anything else that is set in place. I can then see where I can schedule in everything else. Tip – if like me you hate potentially crossing things out, use a pencil or erasable pen.
Each evening I spend a little time prepping for the following day. Where I have "spare time" that is not yet scheduled I can plan what client work I can complete (I even schedule time slots to each task/client), what business admin I need to do, more family time or even a bit of selfcare! Remember we need to fill our own cups up too. Then the fun bit, colour coding :D create yourself a little colour table for the different areas of life eg. Personal, clients, business, personal development, your children, whatever works for you. Quick tip – I find highlighters work better than felt pens/crayons so there isn't smudging. It allows you to see a visual split of how you spread your time and can be a great way to reflect if you are using your time productively. Added bonus, it makes your diary look so pretty and having a plan will help you not become overwhelmed, see mine below.
3. Set intentions
The night before set your intentions for the following day. Setting your intentions will allow you to wake up focused and knowing what you want to achieve from the day ahead. Grab yourself a journal or use your diary (as I do) to jot down your daily intention. Think, what small step would push you forward towards your bigger vision or even would just make you feel amazing at the end of the day?
What can you do today (or in this case tomorrow) so you will end the day feeling accomplished? Breaking your larger goals down to weekly and daily intentions will make them feel more achievable rather allowing you to start to feel pressured and overwhelmed. Ticking off one daily intention no matter how small or large, will no doubt have an effect on your mindset and in turn on your productivity each day.
4. Ask for help
As I mentioned above, remember you can ask for help and I cannot emphasise this enough! Although we are badass women capable of anything, we can't be expected to do it all by ourselves (or put that pressure on ourselves to do so). Think of the most powerful women in the world, Oprah, US Vice President Kamala Harris, Queen Elizabeth II, Reese Witherspoon, Beyonce Knowles (all named in Forbes The World's 100 most powerful women of 2021), they all have an entourage of people who support them whether it's their loved ones, staff or businesses around the world. So how can you be a productivity queen and make the most of every day if you are trying to do five million things all by yourself?! It can be a bit impossible, even though we are superwomen.
It can be hard (I know!) to let go of some of the control and allow people in, especially when it comes to our businesses. It can also be hard to even decide what to outsource or delegate to someone else, think what could make your life easier? I always suggest to think firstly, what tasks do you love to do. Write them down. Next, write down what you HATE to do so always end up procrastinating over. Lastly, write down tasks you like doing but generally just don't have time to do which hinders your growth or the happiness of your family. This will give you a basis for what to find a way to outsource, what to remove from your mind so you can get on with focusing on what you love, freeing up more of your time and empowering you to grow! Remember although your partner may not do things the way you do, sometimes we have to let that go and let them help.
I was so nervous to start outsourcing bits of my business that were taking up too much of my time but it was the best thing I ever did. Also when I decided I wanted a cleaner (I hate cleaning ha) I was worried what people might think of me, only the rich have cleaners surely? I was so wrong, so many people have them and you just don't realise. Having a cleaner come in once a month to do a deep clean takes it off my plate and something I would procrastinate over doing anyway.
Like I said before, getting more control and in turn more productivity into your day doesn't need to involve huge steps. The little things can make all of the difference, like getting an hour of alone time to fill up your cup or setting a daily intention. Of course, a HotTea Mama cup of tea is a great help along the way. A cup of 'Get Up & Glow' in the morning and a cup of 'Night Owl' in the evening for a restful nights sleep.
If you would like to see more tips, have a supportive community around you or a place to offload, come and join us in The Mumpreneur Diaries Community.
The Mumpreneur Diaries Community:
 https://www.facebook.com/groups/mumpreneurdiariescommunity