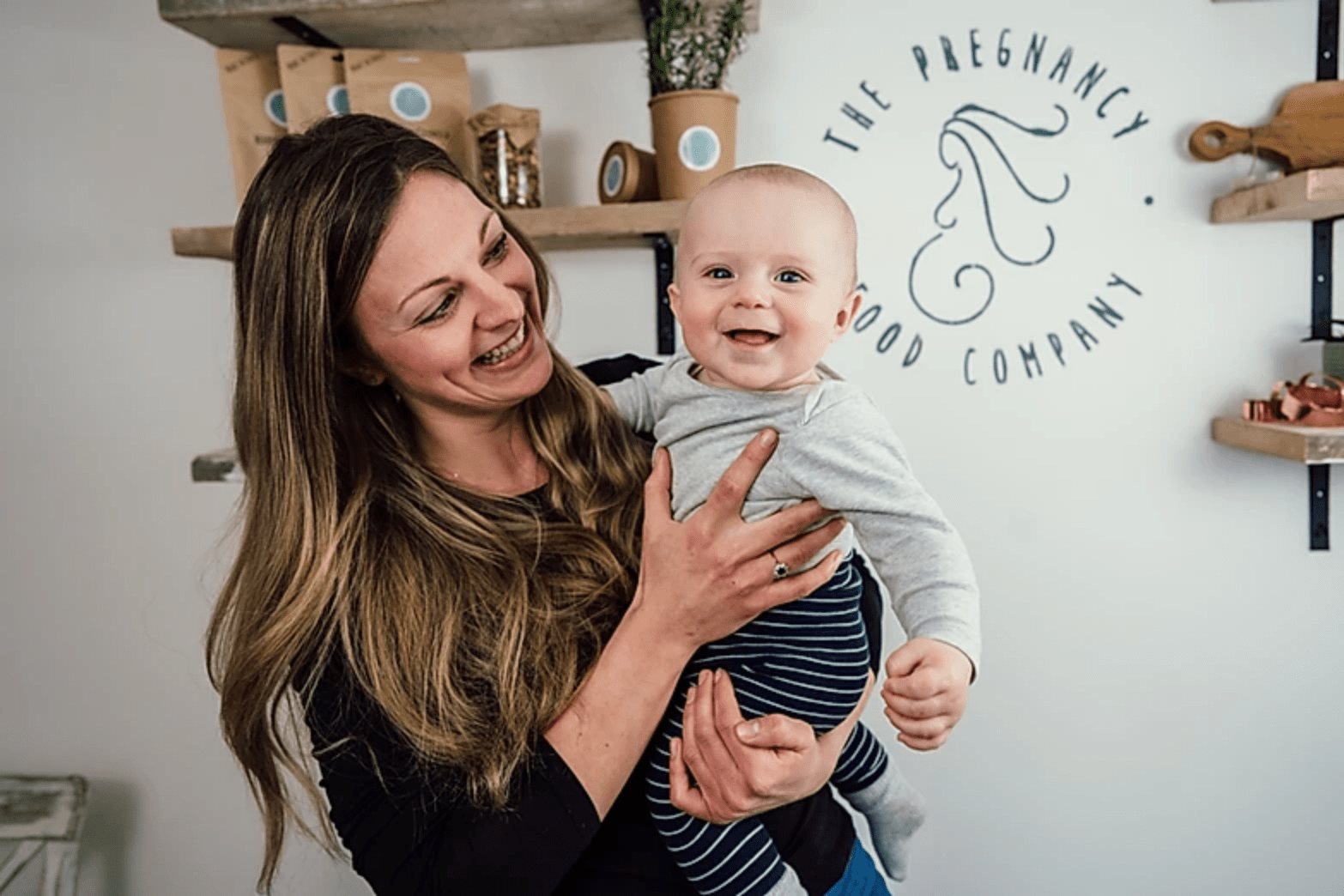 The wonderful Laura from The Pregnancy Food Company shares her top 10 nutritional tips for anyone about to embark on their fertility journey, trying to get pregnant.
1. Preconception is a time for you and your partner to slow down and assess life.
Are there any unnecessary stresses we can remove from our daily lives? Stress is a major factor in our bodies – it often makes us deficient in certain nutrients, using up B vitamins like nobodies business! Even though stress isn't caused by the same factors as it once was many years ago (threat of being eaten by a big toothy for example) our bodies still respond to stressful situations in the same way and use up nutrients. So, first step – evaluate and eliminate any stresses you can. 
 
2. Gut health plays a major role in our overall health, we've all seen it in the papers!
However, this time journalists are actually correct. Our gut health directly impacts our hormones – including those involved in fertility. Preconception is time to cut out the refined sugars, alcohol and refined carbohydrates which feed 'bad' gut bacteria and start feeding your healthy bacteria with things like bananas, artichoke, kefir, kombucha, vegetables, onions and garlic. 

3. Time is key.
Our eggs take around 3 months to mature, and in those three months what we eat, drink and do affects the health of the egg and likelihood of conception, and the same goes for your partner. So if any clients of mine are planning to conceive, I always recommend giving themselves three months to start taking supplements, eat well and exercise. 

4. Choose a good supplement.
Ideally you want to be taking a fertility supplement from around 3 months prior to conception. Choose wisely, and be prepared to pay more for better quality as there really is a difference with how much is absorbed from a more 'bioavailable' source. 

5. Eat your 10 a day.
Ideally, for optimum health we want to be eating 7 portions of vegetables and 3 portions of fruit per day. Not only will this increase our fibre intake and give a boost to our gut health, but it will also provide essential antioxidants, which are so important for production of healthy sperm and egg cells, and dividing of cells in a developing embryo. 

6. Reduce exposure to toxins.
Our bodies are overloaded with toxins in this day and age from car fumes, pesticides, and chemicals in cosmetics – and we are struggling to detoxify our bodies to a safe and healthy level. Our skin absorbs around 65% of what we put on it, so now is the time to invest in some organic, natural skincare. Organic food produce is ideal, and if you can't afford to go all organic, follow the dirty dozen/clean fifteen method. 

7. Anti nutrients are food or drink which provide no nutritional benefit and at the same time rob our bodies of it's nutrients just to process and eliminate them.
Examples of these are refined sugars and alcohol – so best to cut these out if we can. 

8. Excess weight, especially obesity, increases our risk of developing problems in pregnancy.
Not only does it reduce our fertility, it increases the chances of developing gestational diabetes, preeclampsia, babies with a high birthweight, and other associated factors. The best time to lose any excess weight is before conception, aiming for a BMI in the 'healthy weight' range is ideal. It's best in these instances not to follow any 'fad' diets, and certainly not cutting out any major food groups – if help is needed in this area The pregnancy Food Co Nutrition Guide can help. 

9. Exercise.
This is beneficial in so many ways, from helping achieve a healthy weight, to improving blood flow to reproductive organs (sitting reduces blood flow to the uterus). If conception is successful, it also helps improve chances of a shorter labour, faster recovery from birth, and reduced risk of post natal depression. 

10. Have a good intake of healthy fats.
Alaskan wild salmon, avocado, nuts, seeds and cold olive oil are all great sources. It's a good idea to add in an algae based omega 3 oil too such a this one from (nothing fishy omega 3). Healthy fats help with normal hormone production required for fertility.