Who are the HotTea Mamas?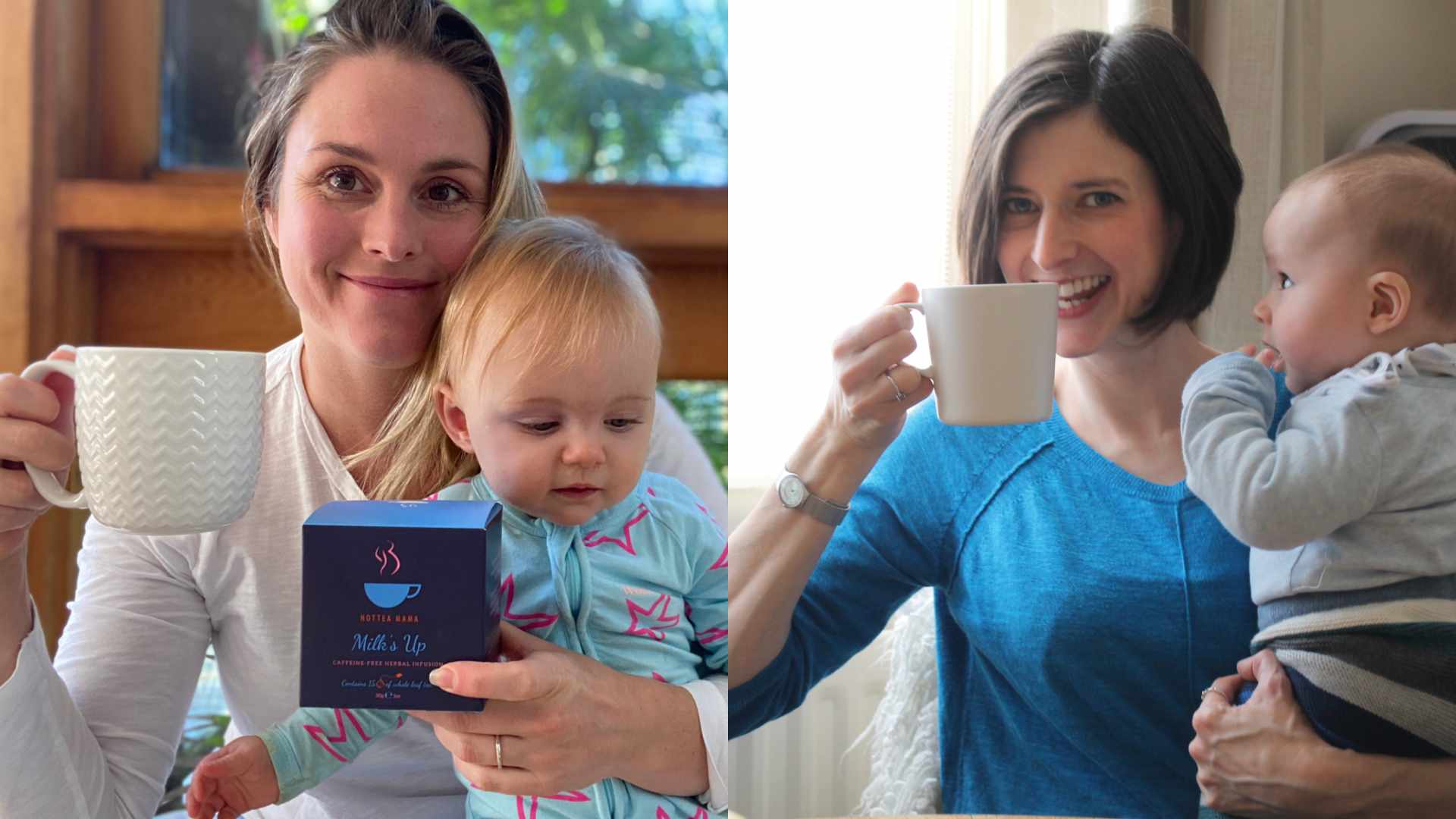 We are Bethan and Kate.
We met at university, and went through some pretty major life changes together.  Swapping cocktails for bottles, and handbags for changing bags will definitely bond you together!
Kate's Story
HotTea Mama is the brain child of Kate, who had 2 babies in under 2 years.  She found it hard to know what to drink over this time, as wine and coffee were off the table.  The information on line about how much tea and what teas to drink was confusing, so she approached Bethan for advice.
Bethan's Story
Bethan trained as a tea taster and buyer and worked for over 12 years for large British companies.    Bethan has an incredibly specialist knowledge as she was the first non-Chinese person to get a degree in Tea Science, from The University of Agriculture and Forestry in Fujian Province, China. 
Inspired By Pregnancy
But it wasn't until she got pregnant, that she realised how many of the caffeine free blends she was making were actually unsafe for pregnancy.   She added a lot of liquorice to herbal blends to make them sweeter, but this can lead to high blood pressure and is extremely dangerous for anyone at risk of preeclampsia.  So as her friends were immediately cutting out caffeine in their diet, they were actually adding a new dangerous herbal ingredient.
Kate suggested that they put her knowledge into practice, to create a range of teas designed to meet the needs of women during and beyond pregnancy.
So while she was looking after a 2 year old and a 1 year old, and Bethan was on maternity leave with my second baby, we did just this.
What Makes HotTea Mama Teas Special?
Unlike other generic 'healthy' tea blends, HotTea Mama teas have specific, functional benefits designed for women's bodies.
We have a tea to help PMS and support fertility, and once you become pregnant, your body will change and need different benefits in your cuppa!
We have an award-winning blend to ease morning sickness, a blend to support breastfeeding, a raspberry leaf tea blend to prepare the body for labour, a caffeine free pick me up, a sleep aid, and a high caffeine cuppa. 
And we've even developed a tea to support you with the menopause and a period tea coming soon.
We are so proud of the success we've had, but most importantly, the women who have benefitted from the teas they've made.  And on this blog, we want to share some of Bethan's tea knowledge to help women through pregnancy, breastfeeding, motherhood and beyond.