What is hypnobirthing all about?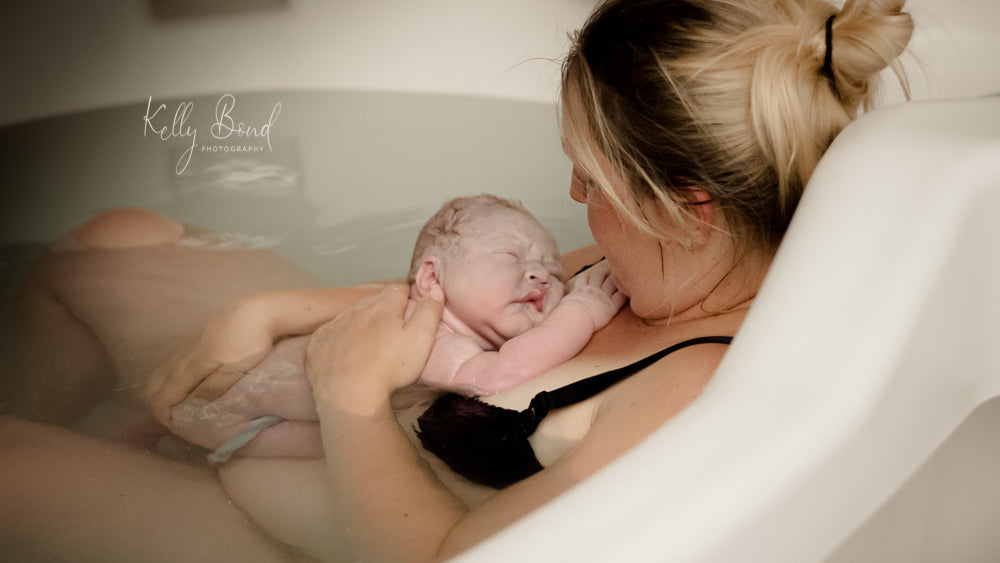 Our guest blog has been written by Amy - the not once but twice qualified hypnobirthing teacher who is here to share her knowledge and support to those looking into hypnobithing for themselves or their partner.
------
The name doesn't really give much away does it? Perhaps you know a little about it and are asking yourself 'is hypnobirthing for me?' And 'what are the benefits of hypnobirthing' or maybe this is the first time your hearing of hypnobirthing and thinking what is it!? Well here I plan to answer some of these questions! But before I get started, whether you're here because you're planning a baby or already expecting, congratulations. The benefits of hypnobirthing are huge and by finding out more you're already making a great decision. Well done you!
So what is it?
There's no swinging clocks, there's no look into my eyes. The 'hypno' part comes from the practice of getting really relaxed. You are in control the whole time. Hypnobirthing uses relaxation scripts and breathing techniques to allow you to practice relaxing. Being in a deep state of relaxation during birth allows your hormones to flow and labour progress. Being relaxed and welcoming each surge rather than fighting it allows your uterus to work more easily.
Hypnobirthing is a full antenatal education which focuses on mindset, your rights and the biology of birth. It works to frame birth as a positive biological function. If you're planning a cesarean birth there are still huge benefits of hypnobirthing to you too.
Not all courses will be the same but the fundamentals will include the biology of birth, allowing you to see it as a normal physiological function. For those planning a cesarean we look at the anatomy of a cesarean and how you can make choices around it. 
Relaxation techniques, the mind and body are powerfully connected, birth is very primal. Allowing you to quiet the everyday thinking part of your brain and listen to your body and instincts will make birth easier. Knowing your rights - this is so key for me by knowing you have options and where to go for evidence based information, guidelines and research allows you to feel more
 in control. That's big!
The idea of hypnobirthing is actually not a new thing at all, the concept can be traced back to the 50s and 60s where people would routinely be knocked out during the birth of their babies. Birth became something very medicalised and people were feeling very out of control
. It wasn't something that they were really an active participant in. Hypnobirthing came along when people started to question this. Our ancestors birthed babies for millennia right? So what's changed? Our body's or the way birth was seen?
Hypnobirthing is about listening to your body, about finding out all the information that you need to make an informed decision, about feeling in control, about
being
in control.
Benefits of hypnobirthing
The benefits of hypnobirthing are huge and not just for the mother or birthing person, there are benefits for the baby too and the birth partner.
Many people report calmer babies following a calmer entrance into the world using hypnobirthing techniques.
For the birthing person the likelihood for developing postnatal depression is reduced.The likelihood of emergency cesarean birth is reduced, labours are also on average 3 hours shorter. Cesareans are quicker with less complications. There are more reports of a positive birth experience.
And for birth partners, many hypnobirthing practitioners will invite you along for the ride! We want this to be a positive experience for you too and removing the fear of the unknown, knowing what your birthing person wants and why and how to support them... well that's game changing stuff.
Is it for you?
In short, yes. It's for everyone and every kind of birth.
Some things to consider: How much does hypnobirthing cost? How much time can I commit to hypnobirthing? How do I learn best? Who will hold me accountable? How will my birth partner learn?
There are many ways you can learn about hypnobirthing.
With a teacher is a great way to learn, someone else will hold you accountable and encourage you to do your homework. They'll encourage you to practice and cheer-lead you when you need it. Most hypnobirthing courses are around
 

12 hours split over a month
 and usually come with a lot of resources, mp3s, further reading suggestions and goodies. It can be a big financial investment, but a lot of hypnobirthing teachers offer short courses, payment plans and bespoke packages to make this a more affordable option, find the hypnobirthing teacher you think you'll gel with and speak to them about what you're looking for. Your birth partner will be included and you will have a scheduled opportunity to sit down and devote time to thinking about your baby and the birth you want. You also get answers to your questions straight away and courses can be tailored to you.
Digital courses:
these are usually more cost effective but less personalised. You can work through them at a time to suit you. But you need to hold yourselves accountable to get through the course before baby comes.
Books: there are loads of hypnobirthing books out there and they will sometimes come with downloadable extras such as birth plan templates or mp3s.
Whichever way you feel works for you, you need to put time in to practising the breathing techniques, relaxation and affirmations.
You are powerful.
You can birth calmly.
You are an utter badass!
If you have more questions or want some lovely birthy nuggets of information, don't be a stranger.