We're in the Metro Hot List!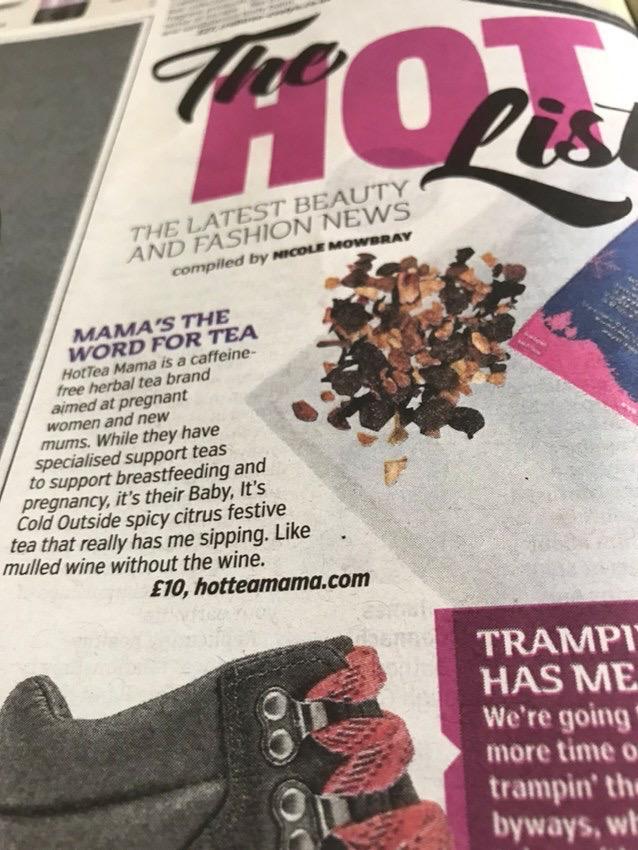 There's really nothing like someone telling you you're hot, especially when it's The Metro!
We're delighted that as well as being highlighted as creating pregnancy teas and breastfeeding teas for mums and mums to be, they also picked our limited edition Baby It's Cold Outside Christmas Tea, as the on-trend tea in todays paper.
The teas is the perfect tipple for anyone who can't drink over the festive season.  Obviously we thought of all the pregnant and breastfeeding mothers, though it's great for any tea lover!
Safe for pregnancy and breastfeeding, it's warming, spicy notes, with citrus notes, re-create mulled wine in a cup.
You can read the full hot list here.