Stress awareness during pregnancy and as a new parent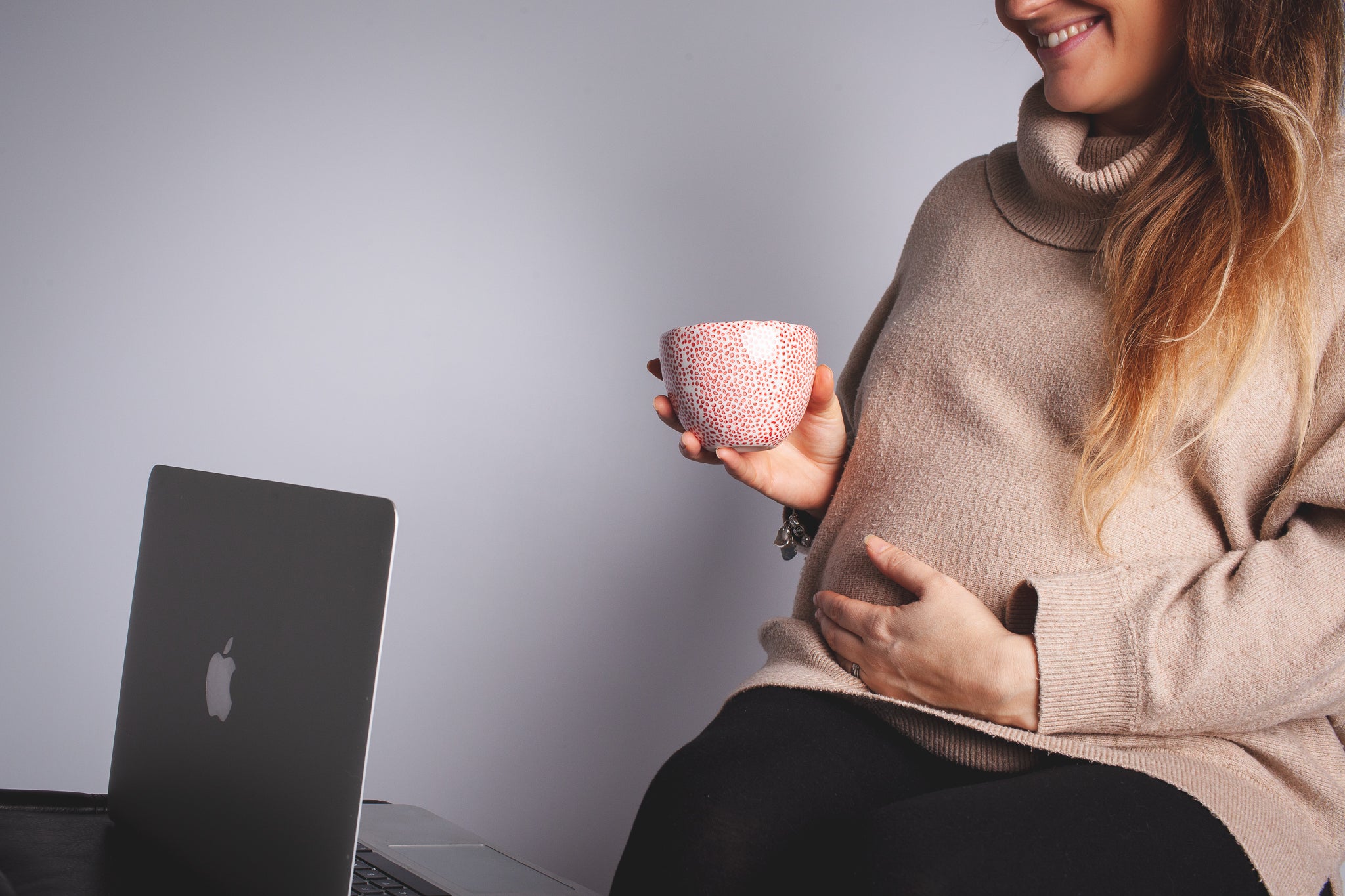 We have teamed up with the brilliant Basking Babies to raise awareness of the key things to watch out for when you're feeling tense, and to offer some top tips on managing stress during these life-changing times. 
-----
Pregnancy can bring with it many joyful moments as well as some less appealing symptoms, not to mention the anxiety and stress that can rear up on becoming a new parent. 
What is stress?
We all feel stressed at times - be it as a result of stressful situations, changes in our lives, or daily pressures mounting up. Stress is our body's reaction to feeling under pressure or feeling threatened. Triggered by our fight or flight response, stress can be helpful in keeping us on top of day-to-day tasks and the growing to do list. However, it can also negatively affect our mood, relationships and show in physical symptoms. Persistent stress over a long period of time can lead to burnout and a state of complete exhaustion. 
Signs and symptoms to look out for:
The symptoms of stress can be physical as well as mental and emotional, including but not limited to the following:
Headaches 

Dizziness

Muscle tension

Worsening of skin conditions such as eczema 

Chest pains/ faster heartbeat

Difficulty concentrating 

Feeling overwhelmed 

Worrying

Feeling irritable and impatient 

Forgetfulness

Fatigue 

Sleep problems such as insomnia 

Digestive issues

Lack or increase in appetite 

Avoiding social situations

Drinking or smoking more 
How to cope with stress:
There are lots of things you can do to help you manage your stress levels when pregnant or as a new parent - many of which are very simple but can make a big difference. 
Relax with Bump:
Try a cup of Night Owl caffeine-free tea blend of calming herbs that will help ease you into the land of nod.  
A carefully balanced blend of natural herbal ingredients renowned for soothing the body and soothing the soul. Whole chamomile flowers, lavender, valerian root, lime flowers, rooibos and corn flowers make up this blend.
Pregnancy relaxation has so many benefits for both mother and baby, even before they are born! These benefits include reduced anxiety and stress, improved sleep, enhanced bonding, reduction in muscle aches and pains, reduced medical complications for newborns, and improved general wellbeing (to name a few!)
In our Basking Babies Relax with Bump classes, you can enjoy a weekly relaxation session that helps you to relax and unwind, providing tools and techniques for use in everyday life and for childbirth.
Meet local mums:
They say it takes a village to raise a child and if you have a supportive network around you, this can help to alleviate a lot of the stresses of becoming a new parent. 
Find your mum tribe at a local baby class, meet up for regular trips out of the house, and start a WhatsApp group so you can share in the joys and trials of being a mum (not to mention having someone to message who might be awake during the night feeds!)
Basking Babies baby massage is the perfect first class for families. Offering you the opportunity to learn an amazing new skill to ease those normal baby discomforts while also allowing you time to talk and vent with other new parents. Not to mention the hot cuppa and cake you'll be able to enjoy. 
Take time out:
Finding time for yourself as a new parent can be easier said than done but it's so important. 
Whether you enjoy a relaxing soak in the bath, a hot drink, or you like to watch a couple of episodes of your favourite show on Netflix, if you feel refreshed, you'll be more prepared to take on the pressures of daily life. 
When you need a boost but caffeine is off the menu, Get Up & Glow is bursting with tropical flavours that will have you energised and glowing in no time. We use grapes as the base of this tea blend. This means that along with vitamin C, you also get a gentle natural sugar lift. It's the perfect way to replicate caffeine in the healthiest way possible.
Bond with baby: 
The bonding process can take time as you get to know your little one. If you don't feel immediately connected to your baby - as many new parents don't - this in itself can create additional stress and anxiety. 
You can support the bonding process by finding special activities to do with your baby. Baby massage is wonderful for this - you'll be able to enjoy 1-1 time together, building your bond through nurturing touch, lots of eye to eye contact and soaking each other in. 
Additional tips:
1. Break down large tasks into smaller more manageable ones - you won't need baby's nursery until s/he is 6 months old at least so don't panic if the cot isn't up yet.
2. Think positive - every day, make a note of three things that are good in your life. This will help to set up a good mindset for the rest of the day.
3. Keep active to burn off that nervous energy - a gentle walk in the sunshine is brilliant for this, plus it'll help to up your vitamin D levels and might result in a nap for baby in the buggy.
4. Most importantly, keep talking! 
About Basking Babies:
Basking Babies is a national franchise business offering pregnancy relaxation, baby massage, baby reflexology, and baby yoga classes. Our current team of 15 passionate, expert instructors offer both in-person and live-online, award-winning classes to support parents from pregnancy to pre-school. 
For more information on baby massage, baby reflexology and baby yoga, head to www.baskingbabies.co.uk.