Mother & Baby Magazine love The Final Push Raspberry Leaf Tea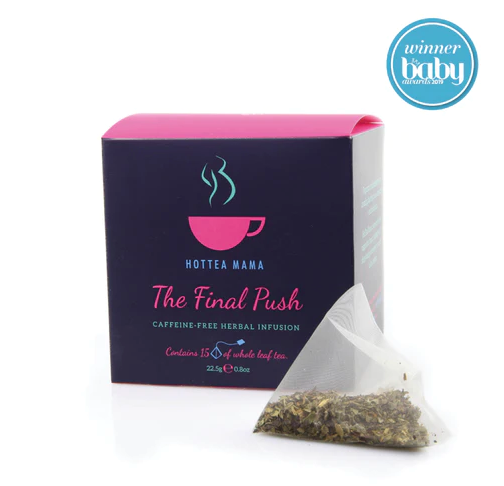 Umm, it's no big deal but Mother and Baby Magazine just named The Final Push one of the best raspberry leaf tea blends available for pregnancy!  Check out their full article here.
It means the world as I used to read this magazine when I was pregnant - ironically, sipping our Final Push raspberry leaf tea to help me prepare for labour!
I am obviously biased, but I totally agree with them, as by blending it with whole peppermint leaf, we made the bitter flavour of raspberry leaf disappear, but kept the benefits.  Also adding a new health benefit - easing heart burn and digestion, which can be a struggle from 32 weeks on.
Remember - don't have any raspberry leaf tea before you're 32 weeks pregnant, as there is a small risk it could lead to miscarriage.  We advise starting from 32 weeks, and stopping if you feel any braxton hicks contractions, then taking from 37 weeks on.