Mamawell Pregnancy Fitness Blog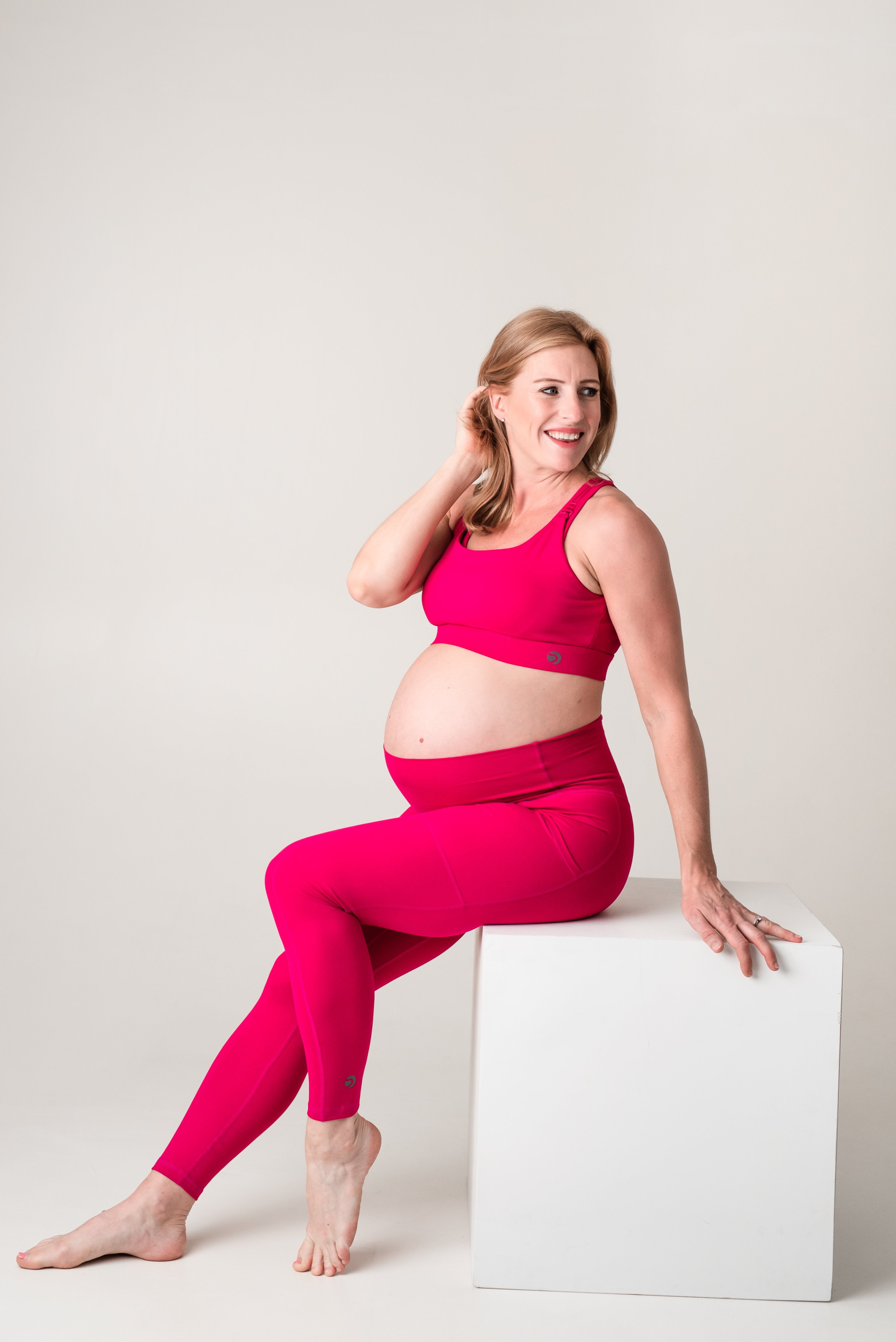 Wading through the advice on exercising when pregnant can be an absolute minefield - and you really want to be sure that what you're doing is beneficial to both you and your baby. When done the right way, exercise will keep you cardiovascularly fit, muscularly strong and allow you to support the changes in your body. Mentally, the endorphins produced during exercise are so helpful in keeping you positive at this time of huge change. 
The RCOG recommends 150 minutes of moderate exercise per week, but this doesn't need to be classes and workouts - being active is enough. (https://www.rcog.org.uk/en/patients/patient-leaflets/physical-activity-pregnancy)
It's important women don't feel scared about exercising when pregnant, but can find a routine that results in them feeling strong, positive and energised throughout their pregnancy. Here's my advice for being active safely.
Pregnancy exercise: some do's, don'ts and advice.
In a normal 'uncomplicated' pregnancy where you have no prior health issues, you should be able to exercise as normal with just a few adaptations. 
Great reasons for exercising
Reasons to prioritise exercise during pregnancy include: reducing the risk of gestational diabetes, increasing energy, better sleep, keeping blood pressure level, improving mood, reducing risk of constipation, reducing risk of back pain. Exercise can also help reduce the risk of complications during pregnancy and childbirth, plus it can help speed up recovery times post-birth.
The First Trimester
The first trimester is usually considered the most 'risky' so you want to be happy and confident with everything you're doing fitness wise. You don't want to look back and wish you hadn't done a certain class. Physically not much has changed on the outside, but there are many hormonal adaptations as the baby begins to grow. This results in fatigue and often women feel nauseous, so make sure you honour how your body is feeling and rest where needed. You may not feel like doing your normal fitness routine in the first 12 weeks – instead a brisk walk or similar may be perfect. 
Once you are in the second trimester your energy levels often return and it's a great time to get into a regular fitness routine. 
Avoid new movements
In general, avoid any new types of exercise as you want to be confident with your form and how your body reacts to each movement. Don't suddenly start swinging kettlebells around if this is not something you usually do! The exception to this rule would be starting a specialist class like antenatal yoga as you will learn beneficial moves for your pregnancy and birth. 
Core Work
Avoid extreme core work and notice if what you're doing doesn't feel great on your body. You are often your best judge of what feels right, and there are plenty of options for every muscle group. All workouts on The MAMAWELL Method: Pregnancy Edition include safe core work for pregnancy. Crunches and planks are not advised in pregnancy, instead focus on utilising your core in other full-body movements so that it is functional as well as strong. 
Cardio & Strength
Cardio exercise is fine to do when you're pregnant, but be mindful of your energy levels and adjust the intensity as necessary. Always take a break if you feel lightheaded, and make sure you drink plenty of water throughout all workouts. 
Having a baby requires you to be strong, so if resistance training is part of your workout then you should definitely keep doing it. Avoid straining and holding the breath, for example when lifting heavy weights. Reduce the weight a little and do increased reps as an alternative. Be mindful of your technique when lifting weights as you have an altered centre of gravity with the bump growing. 
Breathing
It is so important to keep breathing throughout all movements, and never more so than when pregnant. All oxygen taken in will also go to the baby so being mindful of not holding your breath is vital. Avoid straining when lifting weights and be careful of intensity levels during cardio workouts. A good indicator is the 'talk test' – you should always be able to hold a conversation even if you're a bit out of breath. You should never be on the floor gasping for breath. 
Stretching
Be aware of overstretching or loading up the body with too much weight during pregnancy as relaxin will be present in the joints. This hormone is produced to relax the ligaments and soften the area around the pelvis to facilitate childbirth. It will be present in the whole body, so you may find you are slightly more flexible and therefore at risk of instability. Be particularly careful with shoulder, hip, knee and ankle joints. 
Don't exercise for weight loss
Pregnancy is a really interesting and amazing time to watch your body adapt and grow, but it can be challenging to some, who feel like they have less control over their body. Respect the changes, they are happening because they need to. Aim to work to be as strong and well as you can be, both mentally and physically for this process. Pregnancy isn't a time to exercise to lose weight, but it can still be a time to focus on maintaining fitness levels and lean muscle strength. Childbirth is physically demanding, so preparing for that, if you're able, is good! Aim to maintain rather than increase muscle, maintain weight rather than lose.
Don't underestimate rest days
Understanding the body's needs during pregnancy is paramount, and many people find they become so much more in tune at this time. Some movements or classes may suddenly feel less than great on your body, take that as a sign to step back and give them a rest. If you feel energised then there is no reason why you can't exercise every day, but if your body is crying out for a break then you should absolutely honour that. The NHS recommends 150 minutes of moderate exercise per week throughout pregnancy, and this doesn't have to be in big hour long workouts – every little 15 minutes throughout the day adds up. So keeping active where you can, little and often is also great. 
The priority is, really listen to your body and what feels best for YOU each day.
**Always go to your GP before starting a new exercise regime. Seek professional medical help if you feel faint, dizzy or have extreme shortness of breath. All advice here is given to be taken as guidance only, seek in-person guidance from a fitness professional if you have any doubts about your pregnancy workout routine.
Mamawell is a fitness company specialising in pregnancy and postnatal safe workouts. 
The MAMAWELL Method is available now for all postnatal women looking to move again in a beneficial way for their body. 
The MAMAWELL Method: Pregnancy edition is coming very soon!
Follow and join the community on Instagram: @mamawelluk
Check out www.mamawell.org for more information.