Hibiscus and Blood Pressure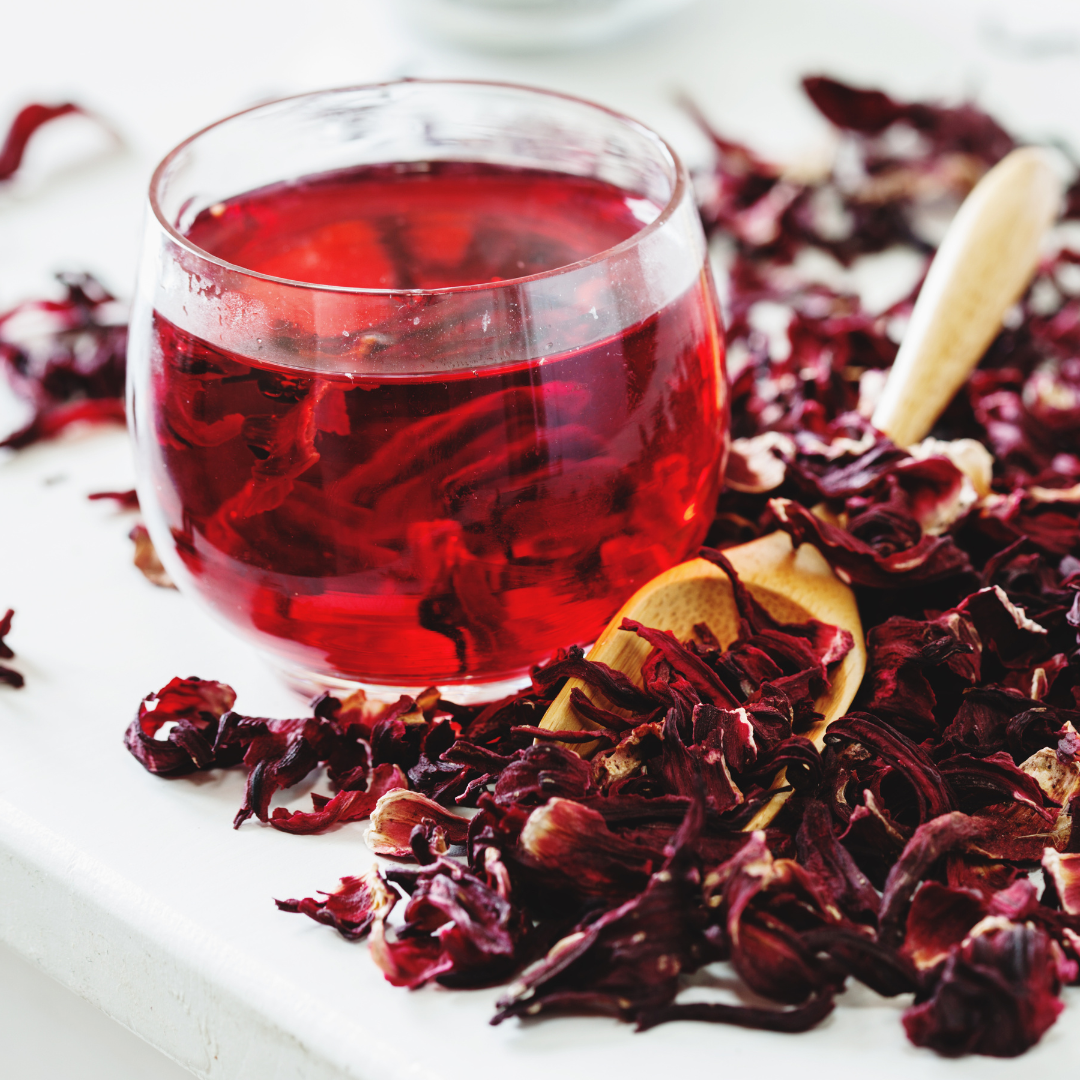 Hibiscus has been traditionally used in various cultures for its medicinal properties, including its potential to lower blood pressure. Whilst there is not a definitive explanation, research suggests that hibiscus may have several components that contribute to its blood pressure-lowering effects:
- Hibiscus contains antioxidants, such as flavonoids and anthocyanins, which help protect the body against damage from harmful free radicals. Oxidative stress and inflammation can contribute to high blood pressure, and the antioxidant properties of hibiscus may help reduce these factors.
- Some studies have found that hibiscus can promote vasodilation, which is the widening of blood vessels. This effect may be attributed to the plant's ability to increase the production of nitric oxide, a molecule that relaxes and dilates blood vessels, thereby reducing blood pressure.
- Hibiscus has been reported to have mild diuretic properties, meaning it may increase urine production. By promoting increased urine output, hibiscus could help reduce the volume of fluid in the blood vessels, thereby lowering blood pressure.
- ACE (angiotensin-converting enzyme) is an enzyme that constricts blood vessels and contributes to high blood pressure. Some research suggests that hibiscus may possess ACE-inhibiting properties, similar to certain medications used to treat hypertension. By inhibiting ACE, hibiscus may help relax blood vessels and reduce blood pressure.
Hibiscus tea may have potential benefits to manage blood pressure, but it should not replace prescribed medications or medical advice.
For further information and support about high blood pressure, visit the British Heart Foundation, and NHS websites.
Our Hibiscus Tea Blends