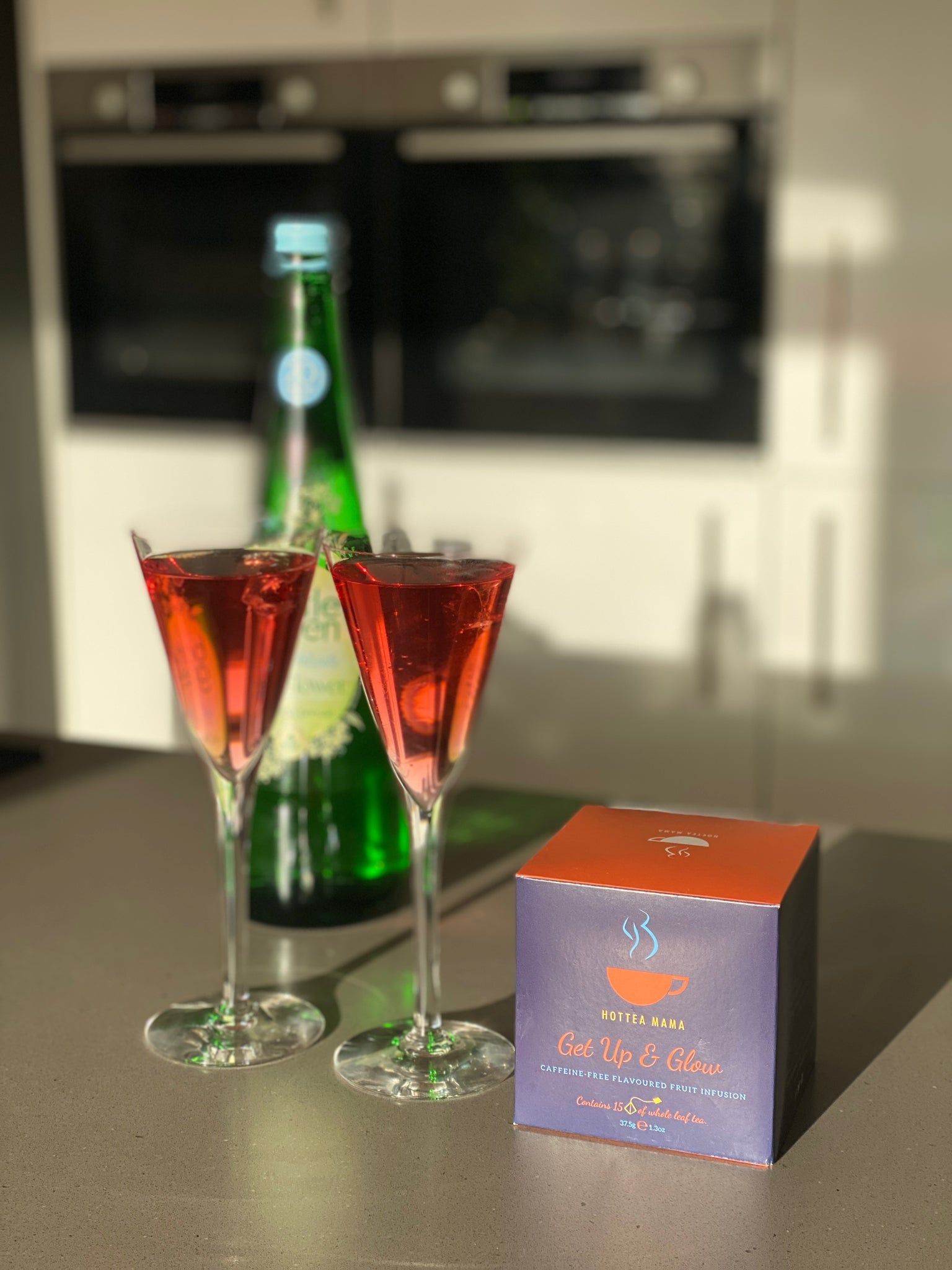 This mocktail is fruity, botanical, tart and refreshing. It is the ideal drink for a celebration when you are cutting out, or drinking less alcohol.
Our Get Up and Glow tea gives it a lovely tart fruity base, whilst the elderflower balances it perfectly with a sweet floral botanical note. 
Please feel free to experiment with the quantities. If you like a slightly sweeter drink, add more elderflower, if you prefer a tarter taste, add a little more Get Up & Glow.
This mocktail has a real wow factor, with its gentle red hue, and sparkling bubbles, no-one would guess how incredibly easy it is to make!
Ingredients
To make 3 mocktails
3 Get Up & Glow tea bags
100ml Sparkling elderflower
Ice
Method
- Brew the Get Up & Glow tea bags in a heatproof jug with 300ml of boiling water until very strong
- Once brewed allow to cool
- Add a couple of ice cubes into a cocktail flute or glass
- Pour the cooled Get Up & Glow over the ice until the glass is two thirds full
- Top up with the sparkling elderflower and enjoy