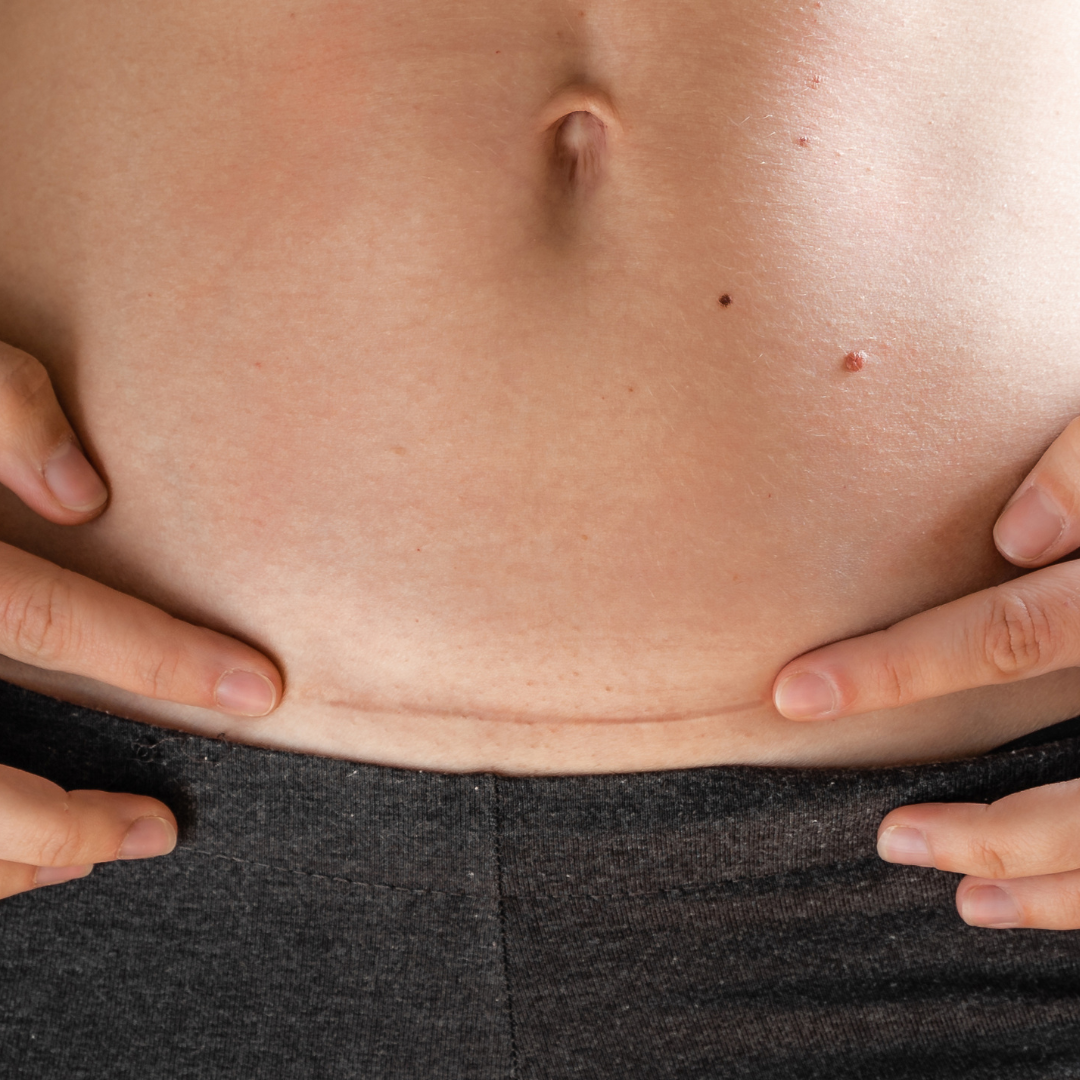 After you have had a caesarean or abdominal birth, when you get home it is important to give your body time to heal and recover.
Recovery can take up to 6 weeks, longer if you already have children, or complications.
Here are some tips that will hopefully help to aid recovery:
Get as much rest as possible - difficult to do with a newborn, but resting/sleeping (when you can) is key to recovery. Take the opportunity when your newborn falls to sleep on you to sit and relax, and not automatically try and get your to do list done.
Ask for help - especially in the early days, arrange a time with your partner, family or friends, so that you can rest or just have a shower.
You should also ask for help with chores that might involve heavy lifting, or may cause you to put strain on your wound.
Take regular walks - walking can help to regain fitness, but is also important for your own mental wellbeing. A few minutes a day outside can boost your mood, and gentle movement can also help to reduce the risks of blood clots post surgery.
Keep your wound clean and dry - this is extremely important, as the scar can easily become infected or sore.
Also try to wear loose fitting clothes made from natural fibres to allow your skin to breathe. If your scar becomes red, sore, or inflamed, see your GP/healthcare professional right away!
Keep on top of pain relief - make a note of when you can take pain medication, and do not skip it for at least the first couple of weeks. You might feel as though you are able to cope without medication, but if you lessen, or stop pain medication too soon it can have a detrimental impact on your recovery, but also make caring for your newborn a lot harder. 
Eat a diet rich in iron and fibre - to help regain the blood lost during surgery, and to ease bloating and constipation. Bloating can be really painful after surgery, it is also advised to have peppermint to encourage your bowels to recover, and to ease bloating. 
If breastfeeding, foods containing galactagogues, like garlic, fennel seeds, sesame seeds, green leafy vegetables, and oats are all important in establishing your milk supply. Our Organic Milk's Up lactation tea contains natural galactagogues to help support a healthy milk supply

Gentler than a cup of coffee, but with a slow-release caffeine hit, our Organic Head Start tea can help you through the early days of motherhood. It's a blend of white tea and whole leaf rose petals, with more caffeine per cup than a builder's tea - it will lift you when you need it.

The rose in this blend has a delicate floral note, but also rose has been used for millennia to ease pain, and aid recovery post-birth.
Tommy's pregnancy hub has some useful information about recovery once home.