What To Expect From Your Body After Having A Baby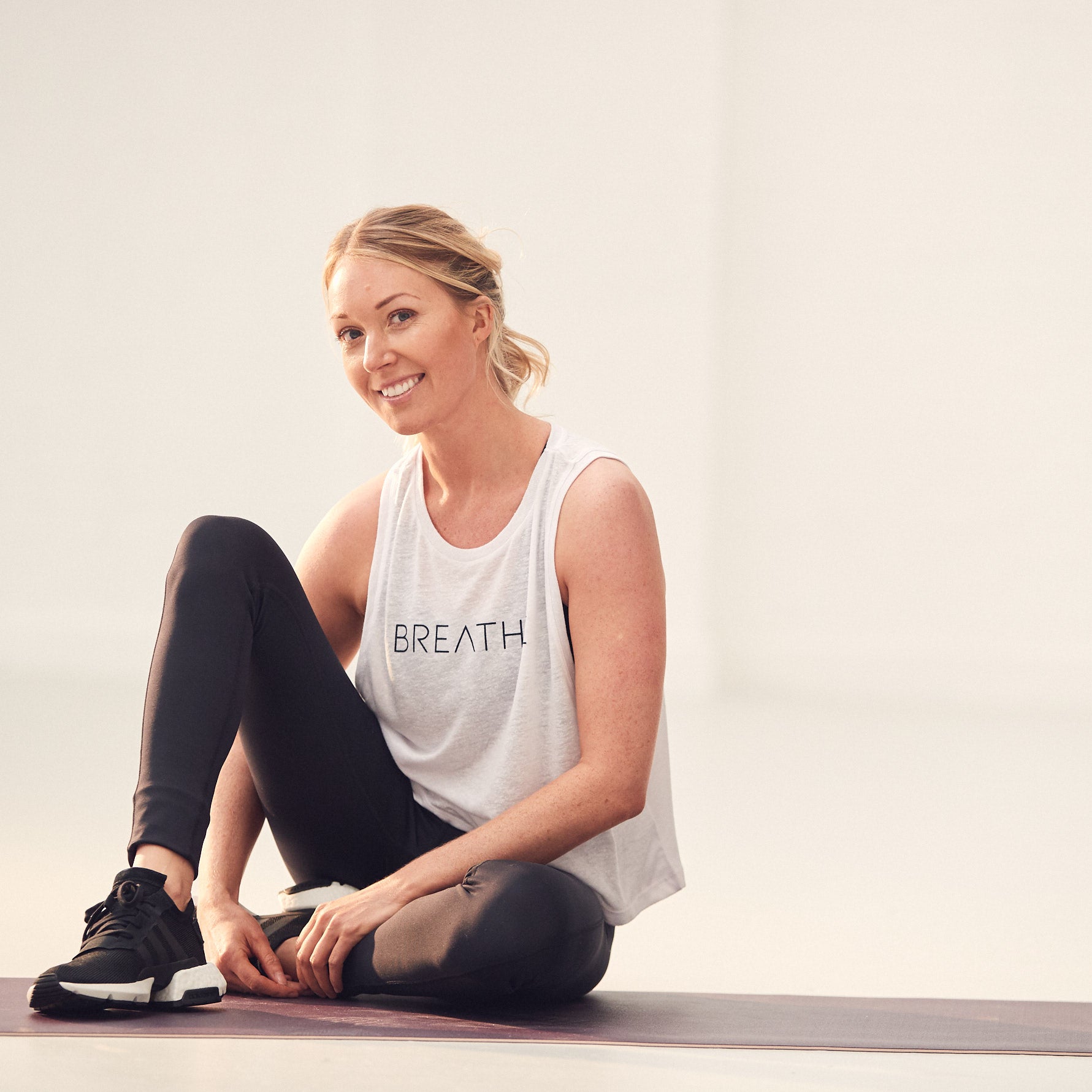 Our guest blog is written by Nicole Chapman - Qualified PT, Pre and post natal specialist.
What to really expect physically postpartum – real talk (the sexy stuff).
Firstly your body has arguably just done one of the most important and powerful jobs it can ever do, growing and safely delivering your baby. Your body has already evolved so much, physically rearranging your organs to accommodate your baby. Some further changes you can expect once your baby is born include – your breasts will grow even more as your milk supply comes in. Watch out for hard lumps forming and try and massage your breasts in the shower under the hot water to keep milk ducts free and mastitis at bay. You should expect some soreness (that first bowel movement and wee – the fear is real! – top tip, have a squeezy bottle of water to hand  to squeeze over you as you go to the toilet to reduce stinging). Expect contractions also for up to 2 weeks postpartum as your uterus shrinks back and bleeding for up to 6 weeks.
If you had a c-section - this is major surgery, so mobility may be reduced for a while, discomfort and numbness around the incision may last days to weeks. 
Two things not normally spoken about are haemorrhoids being a post birth side effect. I was not prepared at all for this being the most uncomfortable part of my recovery. Warm baths definitely help with this. Secondly – night sweats – this is due to hormonal changes.
Not forgetting your mental wellbeing!
Firstly with hormonal changes, tiredness from labour and in some circumstances blood loss – this is a natural cocktail to make you emotional and mentally exhausted. Combine this with looking after your baby around the clock functioning on very little sleep  - three common psychological changes can occur: anxiety, depression and insomnia. That last one may surprise you, given your sleep deprived state. However, as your body and mind adapts to the new demands of motherhood, you might feel overwhelmed, irritable, regular tears and a general sadness. This is particularly common between day 3-5 and could simply be "baby blues" but should these symptoms last longer or interfere with your ability to care for your baby, it is important to speak to your health visitor and partner – as there is so much support available. 
Let's normalise postpartum bodies.
My biggest advice to new mums is that it is ok and normal to feel a disconnection to your body postpartum. Combine this with feeling sleep deprived and overwhelmed and you might feel less attractive, and even a sense of loss of identity. Stretch marks, cellulite, weakness in your pelvic floor, leaking nipples, and a body that still looks pregnant once you have given birth. You have a right to not feel sexy! Take each day at a time, understand that these feelings are ok and might even stem from unrealistically high beauty standards we have had to navigate through our whole lives, and that impact on our mindset. Knowing this is normal, can power you up to change that mindset to have a new respect for your body and admiration for all it has done for you and your baby. Also whenever time permits, do your hair and make up, put on clothes that make you feel amazing and remind yourself that you grew a human!! Let's all keep talking about how hard the transition into motherhood is and normalise these feelings. Lower your expectations for yourself, in terms of what your body image should look like. Take the pressure off and go for long term health and fitness. Avoid fad dieting and take positive control. Slow and steady truly wins, after all fad dieting and fitness burnout equals repeated failed attempts.
Snacks and Naps save lives!
Plenty of water, staying on top of your hydration especially if breastfeeding will not only help your milk supply but also your brain function and aid weight loss. Keep up your skincare regime – taking that extra 5 mins to moisturise; full body will help your body to feel nourished and supple. Refuelling your body is vital – mama's you can't pour from an empty cup – make sure you ask for help, have nutritious snacks dotted around the house for feeding moments (I loved protein bars and balls). If you can batch cook before baby arrives this will really help. The best gift you can give a new parent – is nutritious food – to help build strength and replace lost essential nutrients. Lots of fruit, veg, protein, whole grains and a healthy fat source. Limit processed foods and take any rest you can to assist postpartum healing, sleep really is the best tonic when your cute sleep thief allows.
Comparison is the thief of joy.
Do not fall down the comparison rabbit hole and compare your body and postpartum journey to anyone else's. You are unique and wonderful for it. Do not wish for your pre-pregnant body – your body hasn't gone anywhere it has just evolved and can 100 percent be stronger than it ever was. It took nearly a year for your body to grow your baby, allow yourself at least this timeframe to feel strong and healed again. After all you could look healed externally - but if you rush back to exercising too soon you could be hindering internal recovery and the body's ability to return to optimum strength. You can help your internal healing before your 6 week GP sign off if you feel up to it, by doing transverse abdominis breathing – to connect the deeper abdominal muscles.
Where to begin with returning to exercise...
Once you have given the all clear to exercise by your GP and I would definitely if funds allow see a women's physio. Focus on non-aesthetic goals, find something you enjoy and celebrate the win's along the way as you get fitter and stronger, something I advocate on my 'Power of Mum' programme. Providing you feel ready to start, build up slowly - 10 minutes of movement a day can be a total game changer for energy, mood and fitness. Don't make dramatic changes. Small changes amount to big results. Routine is important if you are struggling to find time to exercise – put it in your diary as a meeting. Establishing healthy habits and goals that fit into your lifestyle do not change your life to fit them if it doesn't make you truly happy. 
Unsure where to start?
Invest in yourself and hire a professional whether that is a therapist, personal trainer, online programme, educational course or simply more self -care, supplements, training equipment and skincare products. The best investment you can make is in your wellness.
Consistency is totally key and if you can establish an achievable weekly routine, with balanced healthy eating – you will hit your weight loss and fitness goals. Patience will be your best friend. You have got this – take your time it's You vs YOU.
To find out more about Nicole's online strength mama community 'Power of Mum' programmes, designed for all abilities, visit www.nicolechapman.com and follow @iamnicolechapman on Instagram.