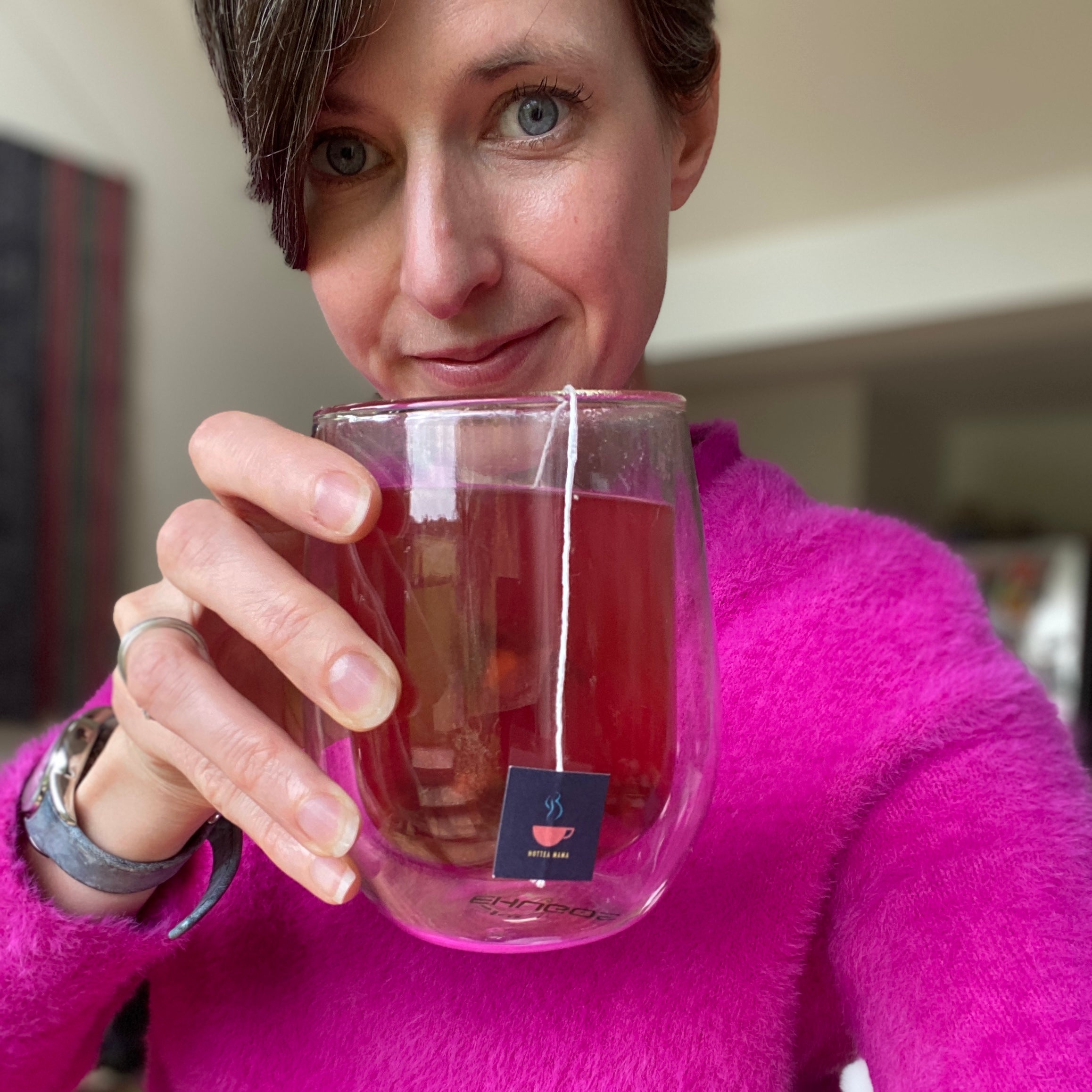 This mulled tea cider recipe is a taste of festive warmth...using our Baby It's Cold Outside Christmas tea, it's alcohol free, caffeine free, and JUST like a real mulled cider.
So essentially, if you want a guilt free Autumnal treat, this is it...
YOU WILL NEED
🍷 1 x Baby It's Cold Outside Christmas Tea Bag
🍷 200ml freshly boiled water
🍷 50ml apple juice
🍷 Your favourite mug
🍷 Some patience!
INSTRUCTIONS
🍷 Pop your tea bag in your favourite mug, and cover it with 200ml of freshly boiled water
🍷 Let it infuse for 10 minutes - it's quite a while to wait, but it's well worth it.  The flavours of the festive spices, and the sweetness of the grapes will all be pulled out and make it lovely and strong.  Be patient!
🍷 Add a glug of apple juice - 50ml max.  It makes the mulled cider taste come through but can get quite sweet if you don't have a sweet tooth.  Adjust the amount to your taste.
🍷 Enjoy the authentic taste of mulled cider with none of the guilt.
This recipe is suitable for anyone, but it is pregnancy and breastfeeding friendly.
Pop it in your KeepCup and have it keep you warm on long autumnal walks, fireworks shows and dark winter mornings.