Free shipping for UK orders over £18 & Australian orders over $30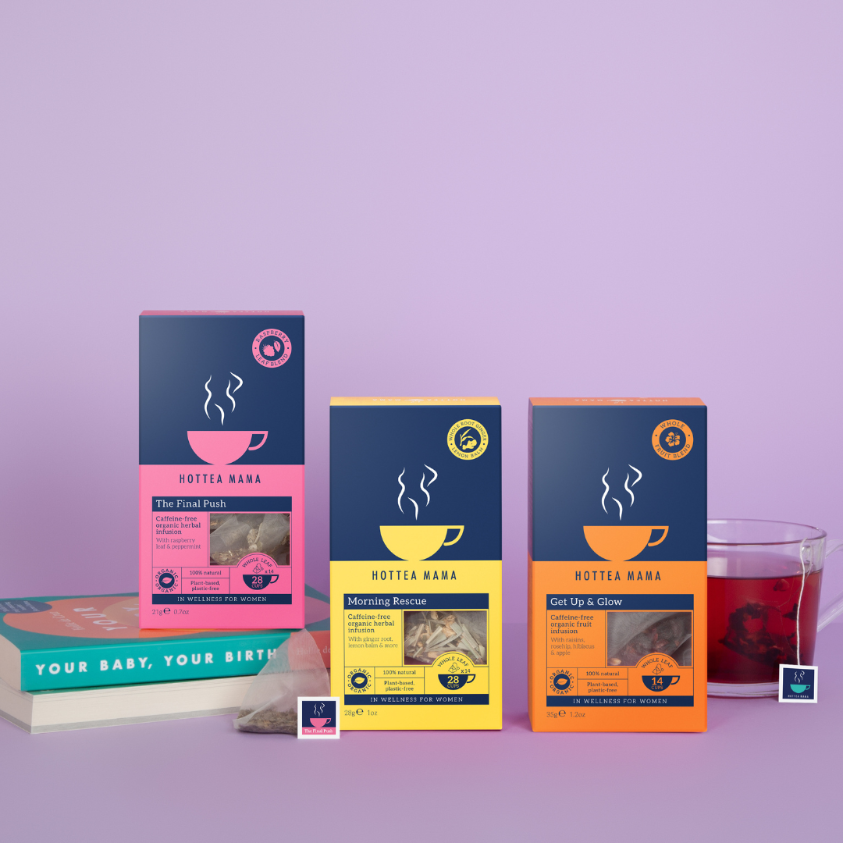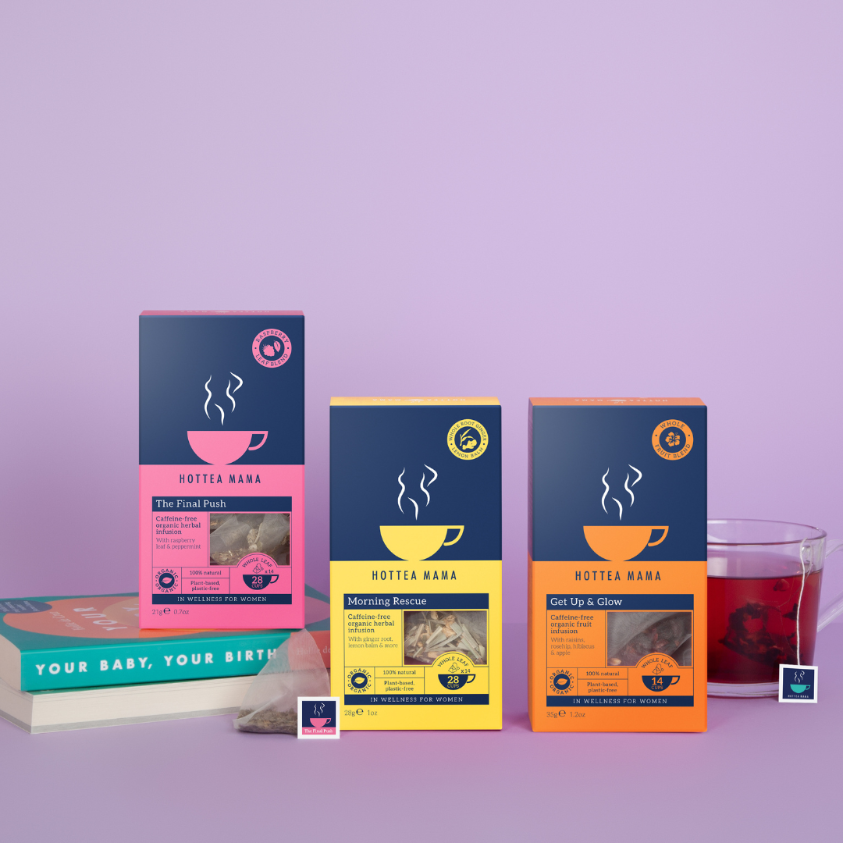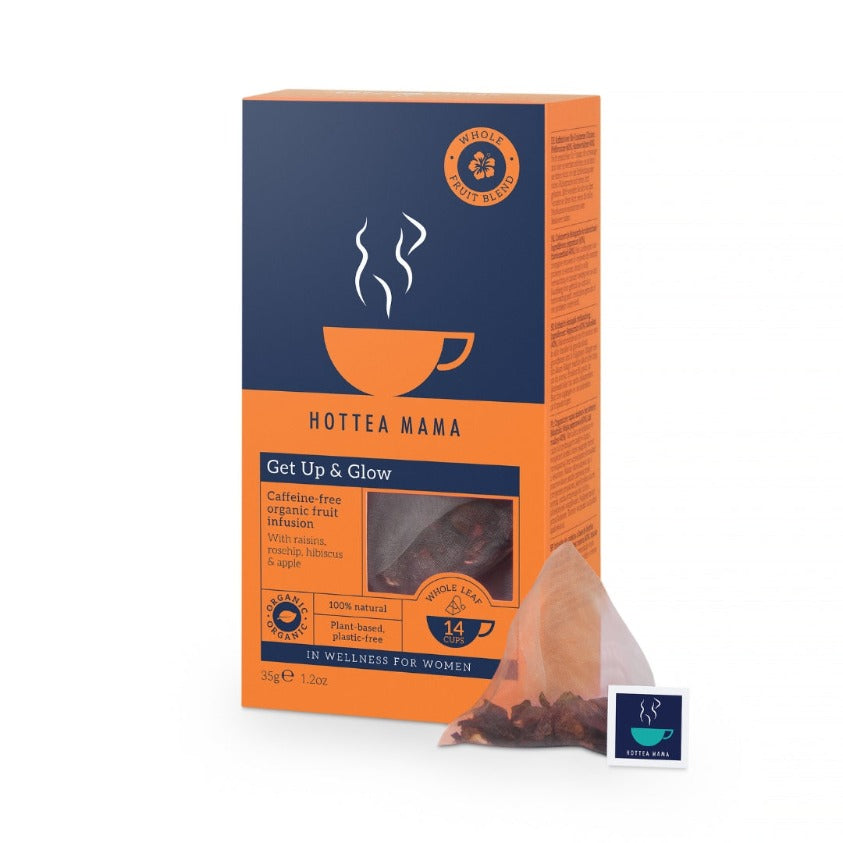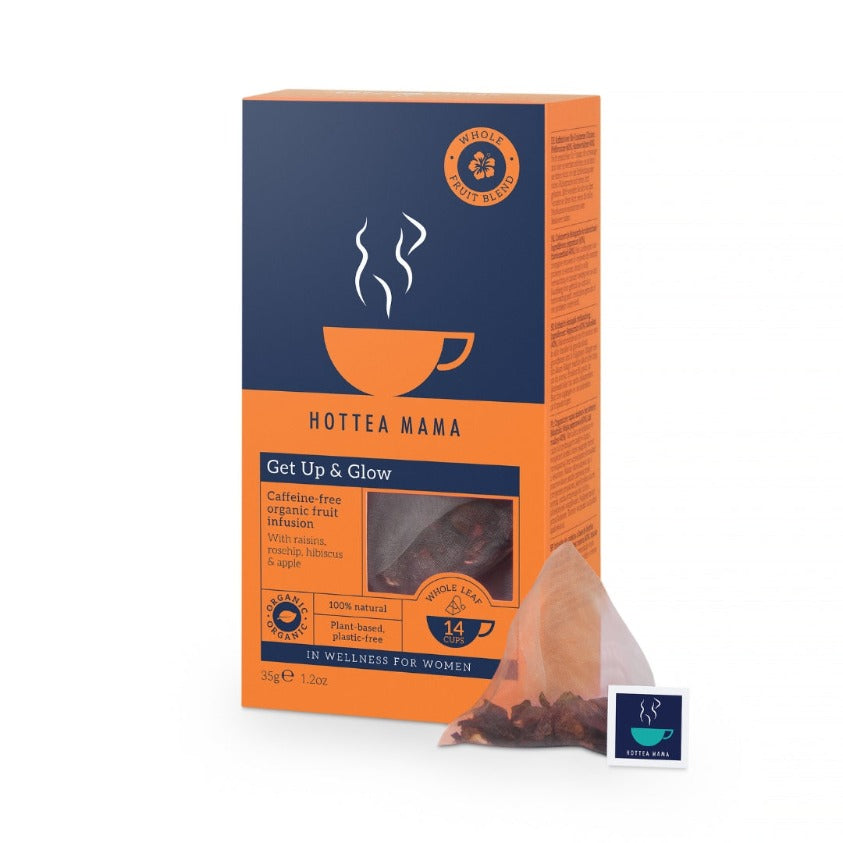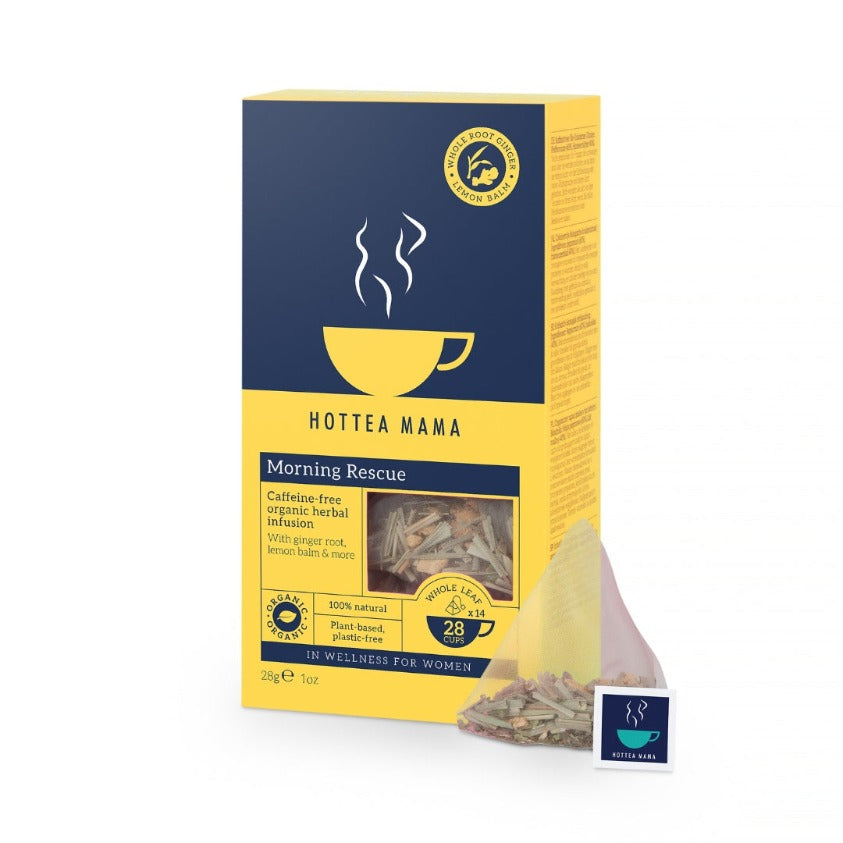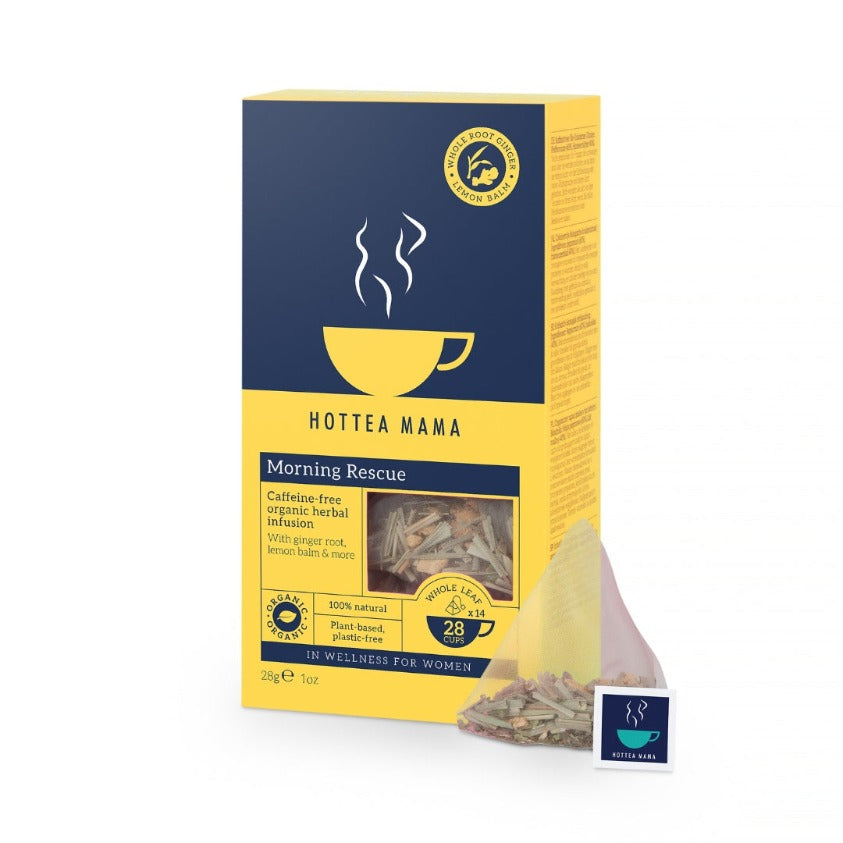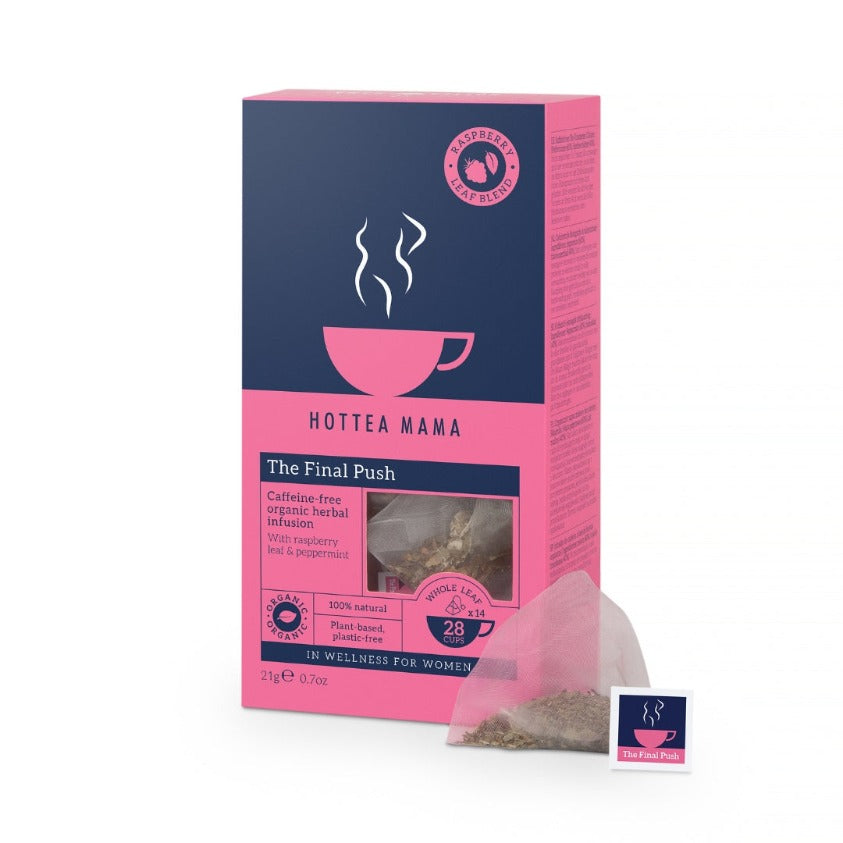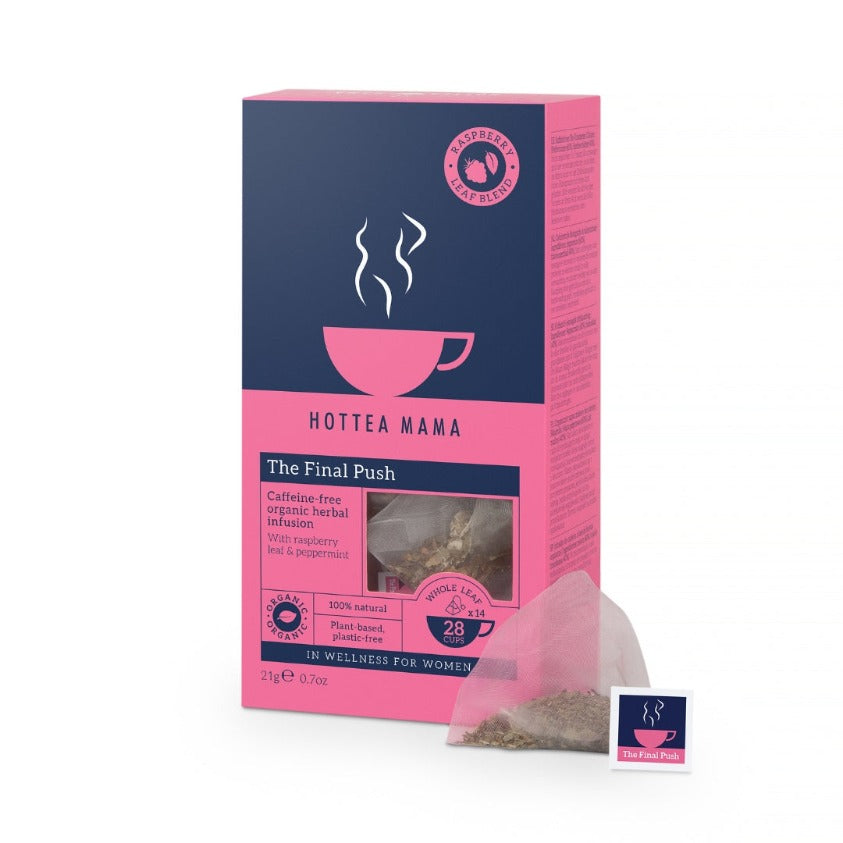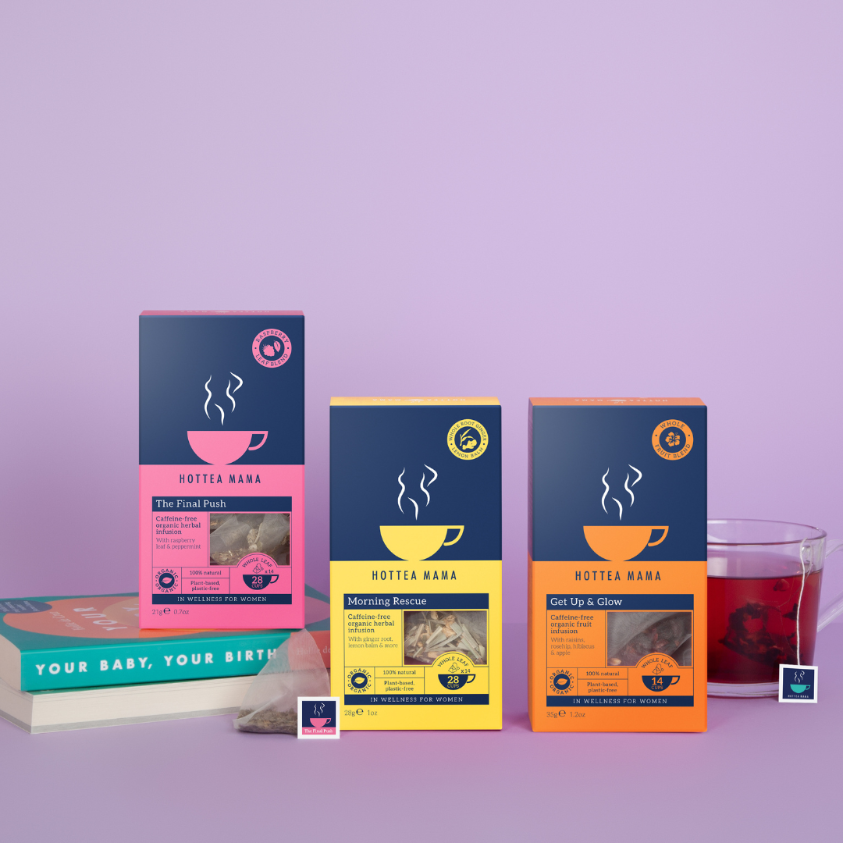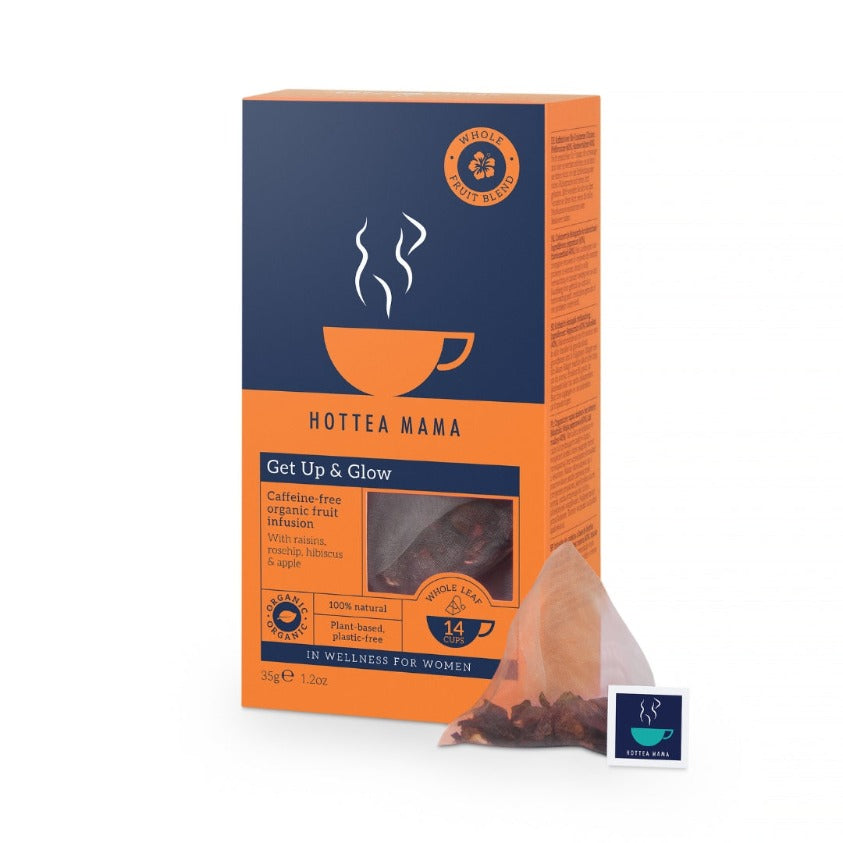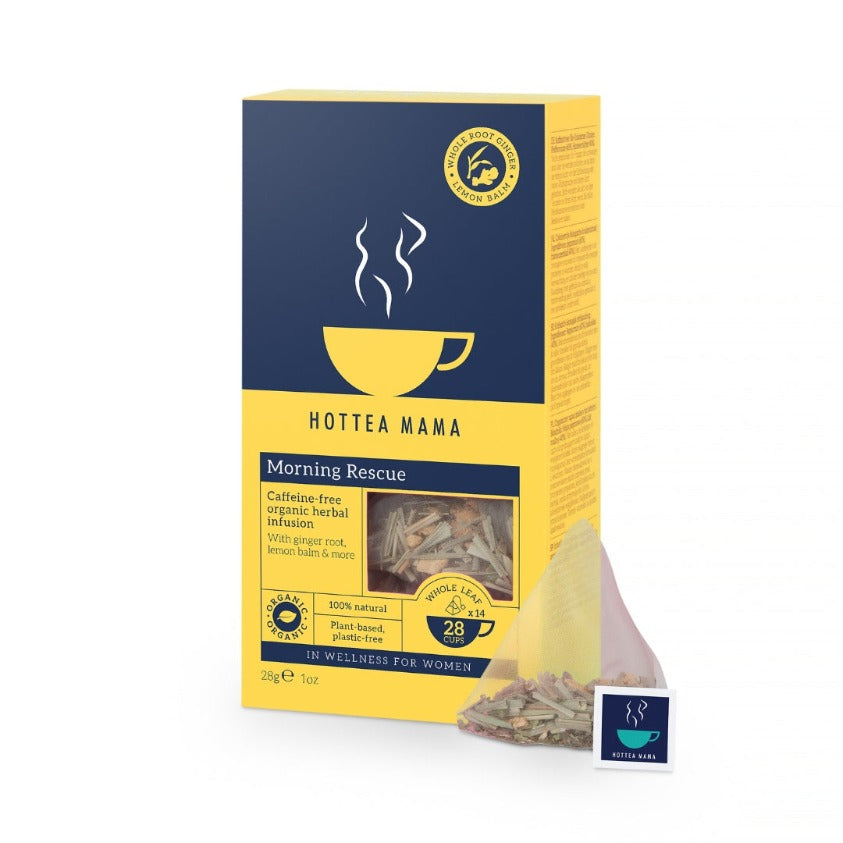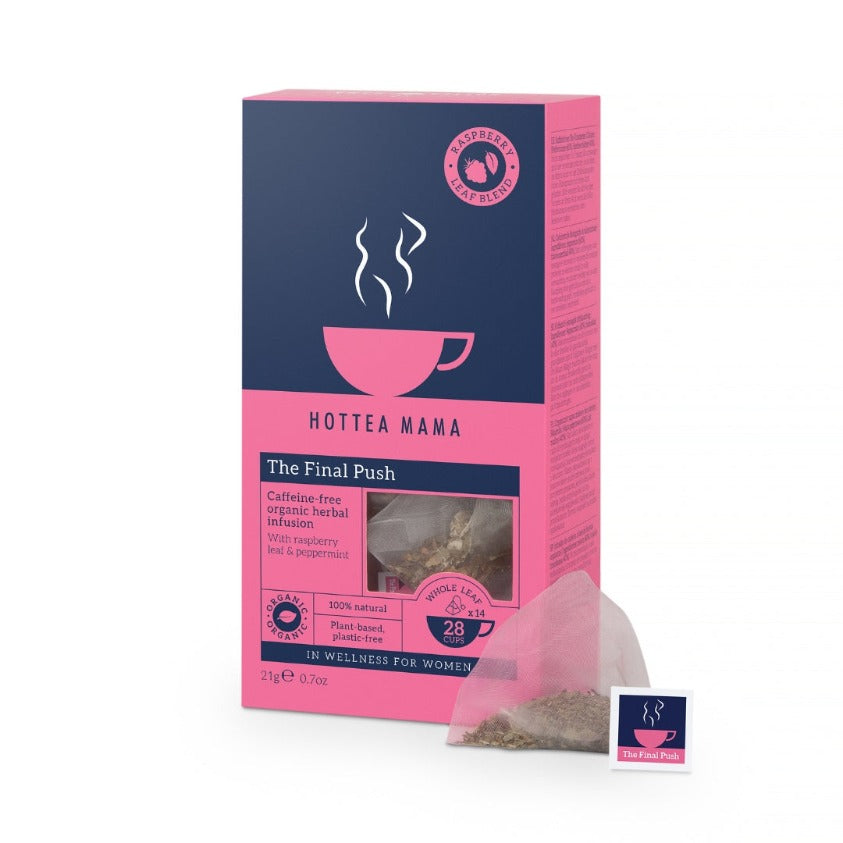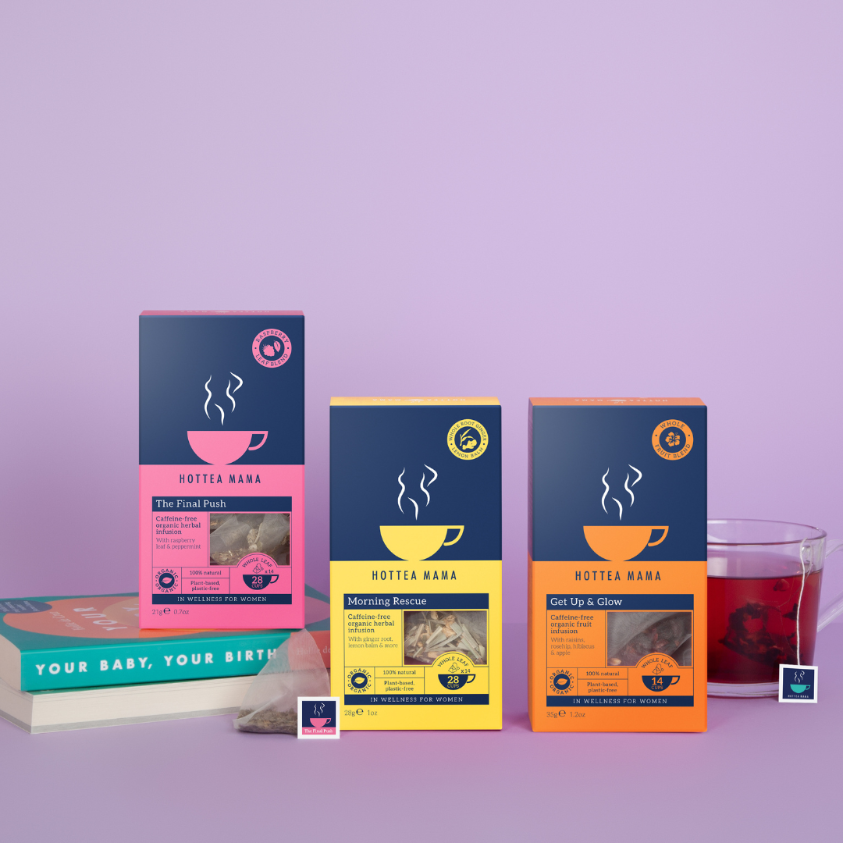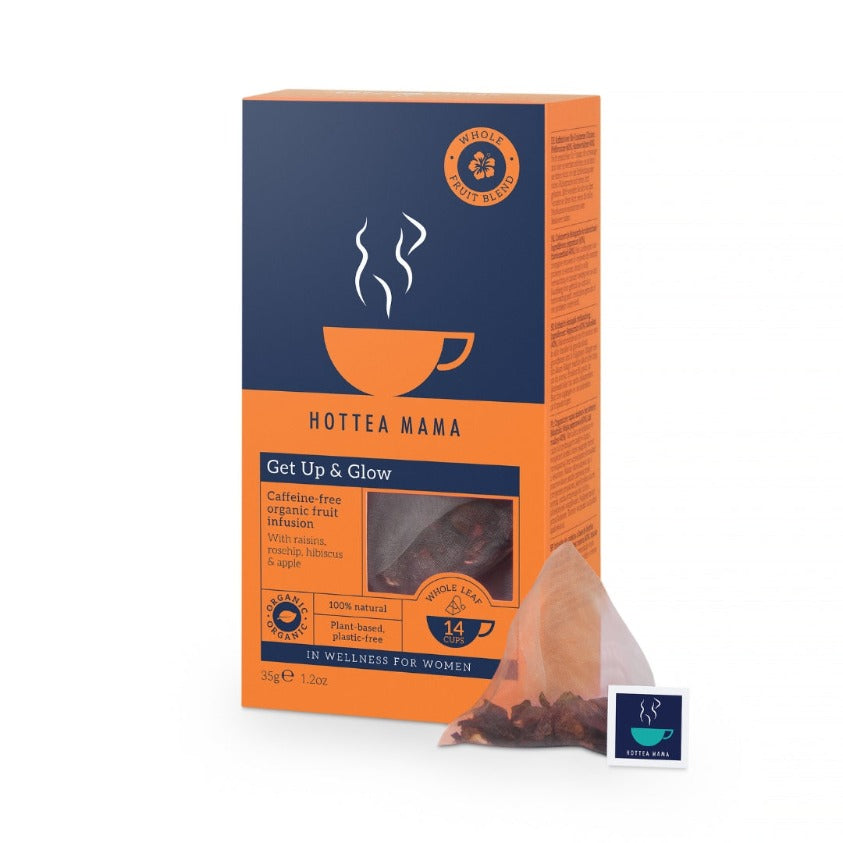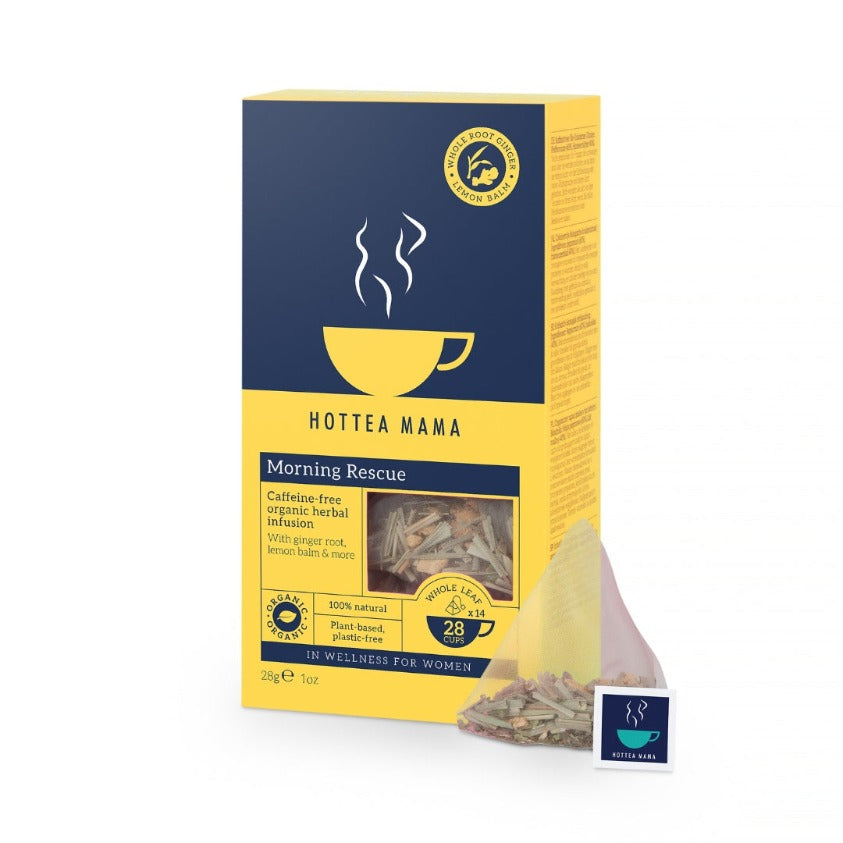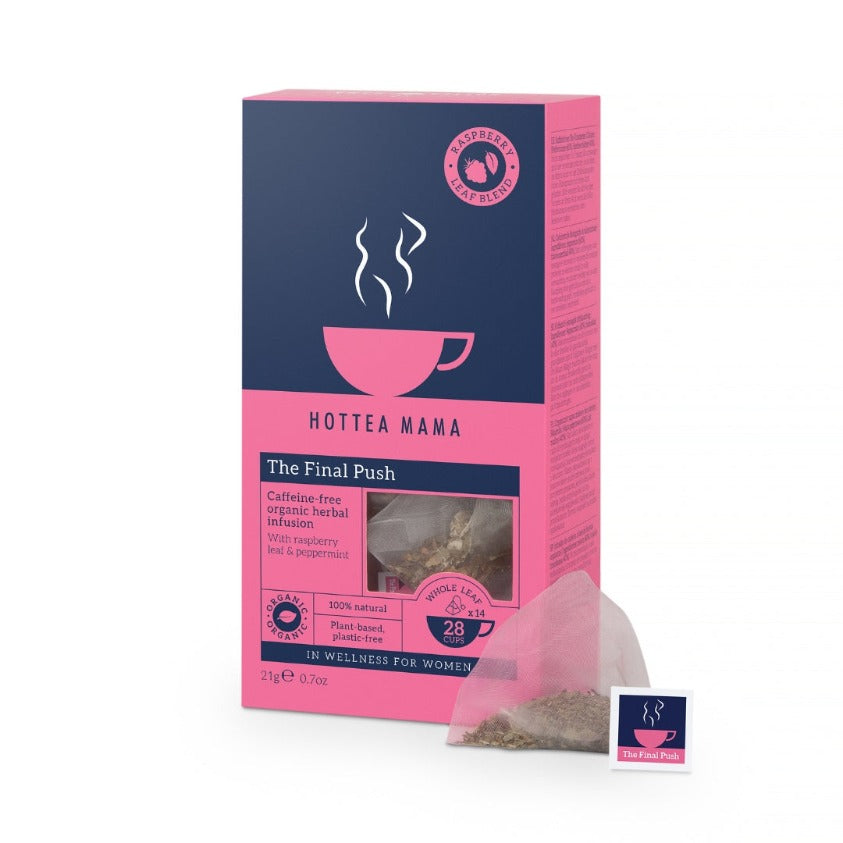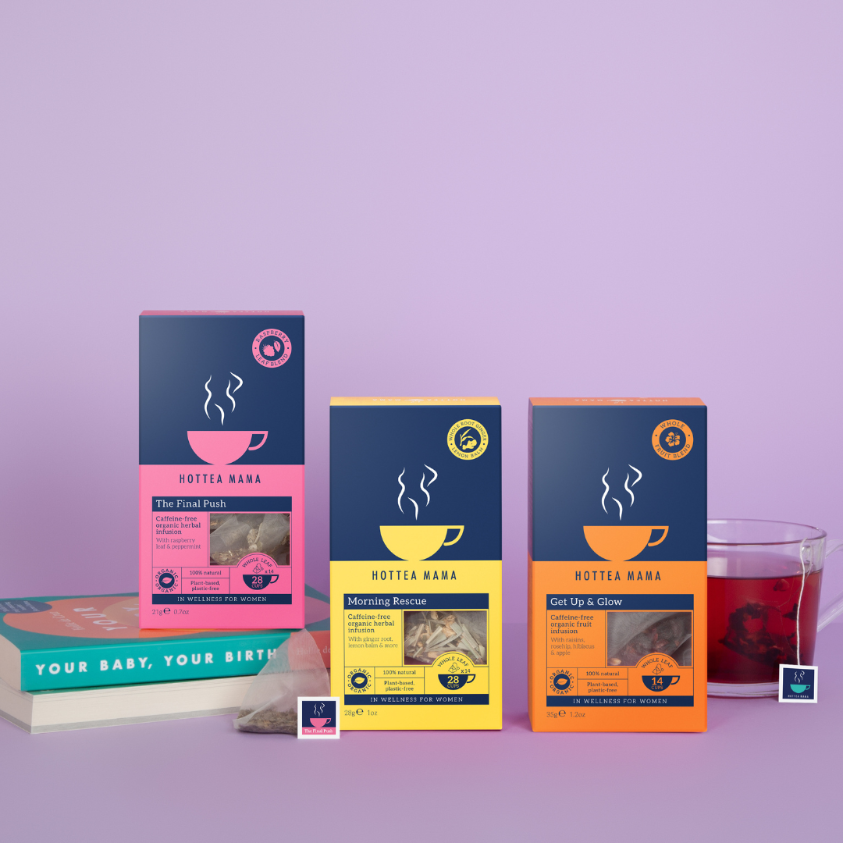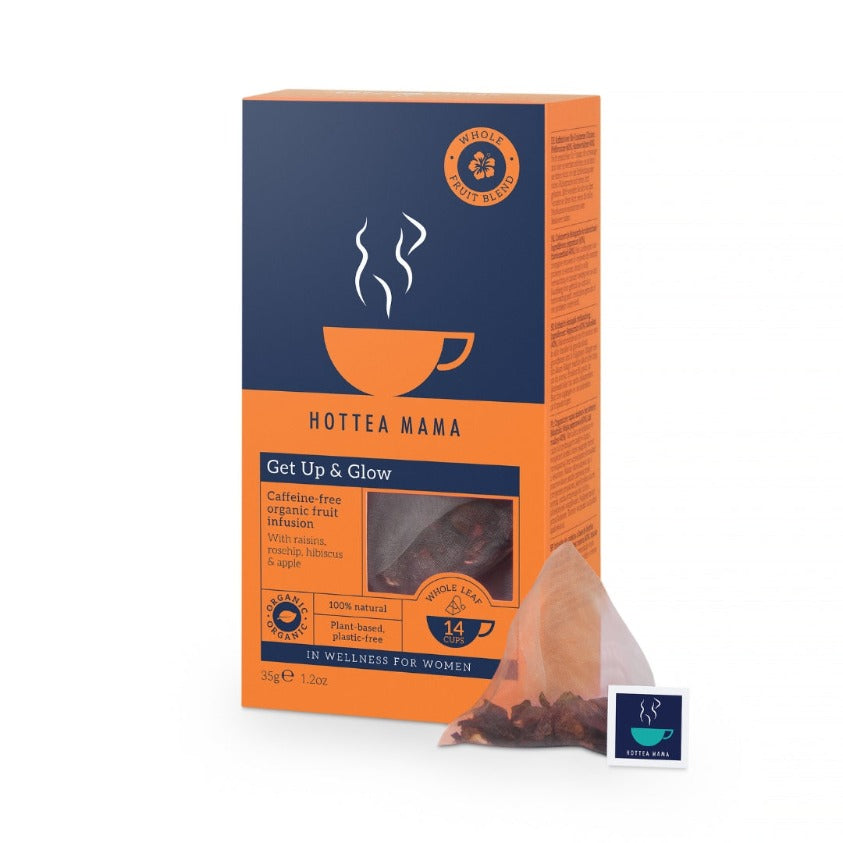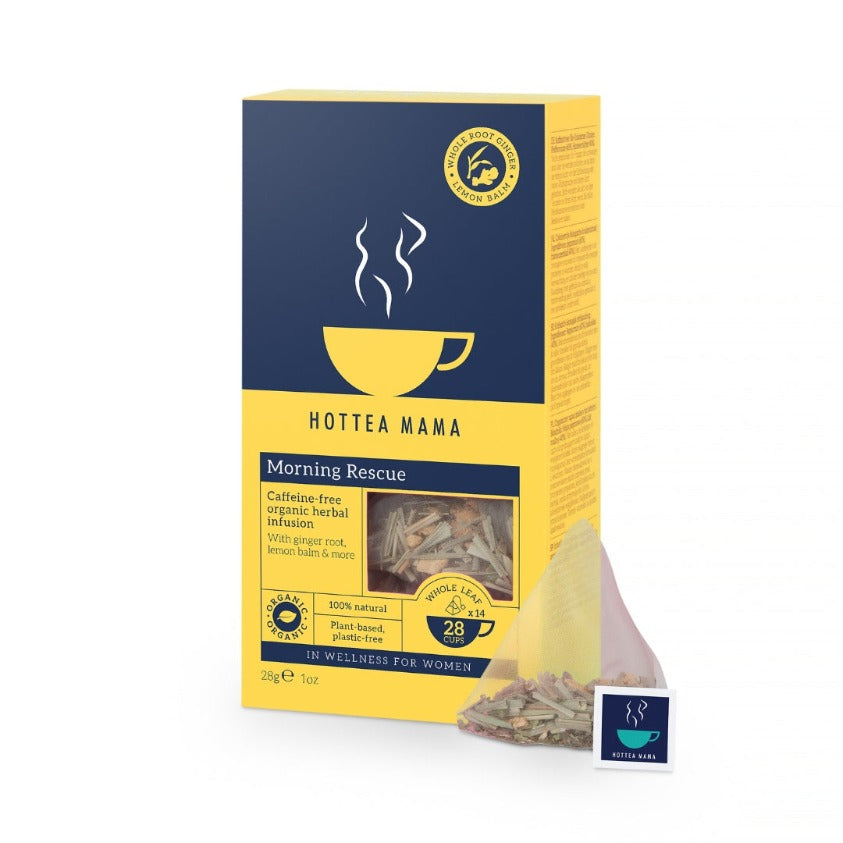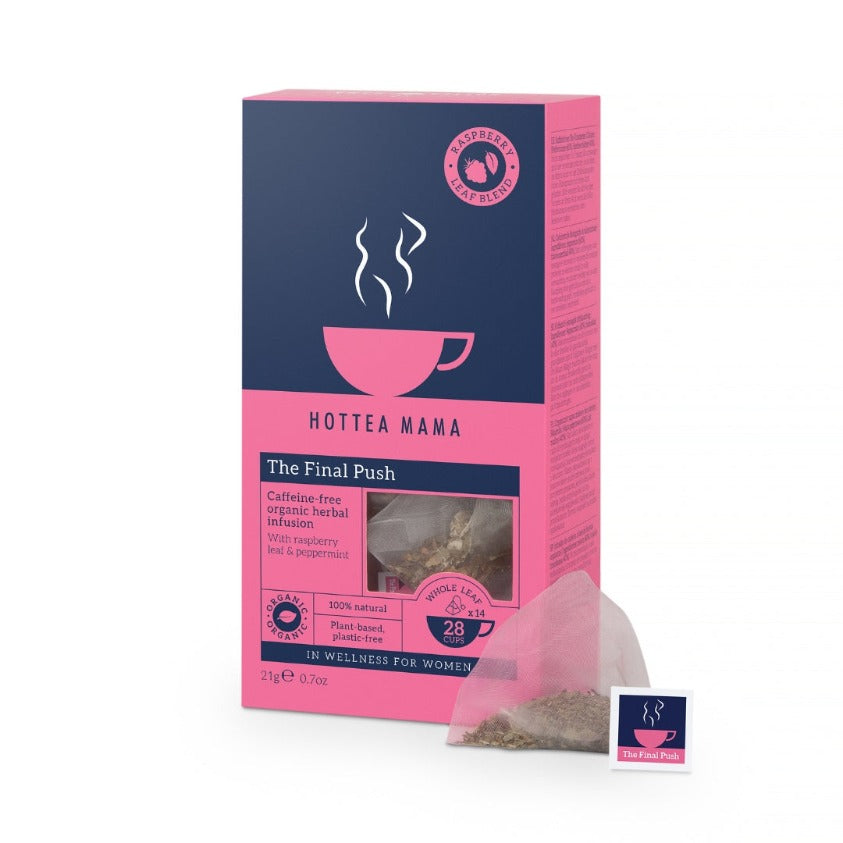 Pregnancy Gift Set
The perfect herbal tea pregnancy gift.
Caffeine free infusions to bring flavour and physical support to the first, second and third trimesters.
Contains 3 teas designed to support women throughout pregnancy and into motherhood.
Organic Get Up & Glow - an uplifting fruit infusion, with grapes and tropical fruit as its base. 
Organic Morning Rescue - a zingy blend of whole ginger root, lemongrass, lemon balm, lemon verbena, and whole peppermint leaf.  
Organic The Final Push - whole raspberry leaf and peppermint.  To prepare the body for labour in the final trimester and to ease digestion. 
Shortlisted in 'Best Pregnancy/Maternity Product' category, 2022 Mother & Baby Awards'.
UK delivery free of charge.
Contains 3 packs of 14 organic whole leaf, plastic free, biodegradable tea pyramids.
All teas are vegan and gluten free.

Additional Info
It's hard to know what to get someone as a pregnancy gift when they announce they are expecting a baby as pregnancy is pretty restrictive. Friday night bubbles are out, and whilst shoveling chocolate into your mouth is tempting when pregnant, it's not the best!

We've created our herbal tea pregnancy gift set as the perfect option for any tea-loving mum to be, either as a thoughtful gift to your best friend, or a great addition for baby showers and work maternity leave gift sets.

For the pregnant mum, our 3 caffeine-free herbal tea infusions will hopefully help to ease nausea, provide energy, and prepare for birth. Each contains whole leaf teas in biodegradable tea pyramids. Each is carefully crafted for a specific stage of pregnancy.

Morning Rescue is a zingy blend of tummy soothing whole ginger pieces, lemongrass, lemon balm, lemon verbena and whole peppermint leaf.

Get Up & Glow has grapes as its base that give this tea an uplifting effect, without caffeine. A perfect coffee replacement.

The Final Push raspberry leaf tea, is our whole raspberry leaf and peppermint blend, to help prepare your body to meet your baby. Linked to shorter 2nd stage labour and fewer interventions in birth.

Can raspberry leaf bring on labour?
Unfortunately not. However, there is evidence from small scale studies in Australia, that drinking raspberry leaf tea can lead to a shorter second stage of labour and fewer interventions in birth. This basically means, less time pushing and less use of forceps in delivery. It's why we recommend drinking our raspberry leaf tea from 32 weeks as part of your birth preparation, to hopefully get the benefits. If you wait until you're already overdue, it may help you less.

Can I only drink raspberry leaf during my third trimester?
You shouldn't drink any raspberry leaf tea until you are at least 32 weeks pregnant. This is the most common recommendation from the NHS, though some NHS trusts recommend waiting until 35 or 36 weeks. As it makes the muscles in your uterus contract, you don't want to drink it earlier. From 32 weeks, we recommend having 1 cup a day, and building up to 2 cups a day from 33 weeks, then 3 cups from 34 weeks until you meet your baby. It can even help your body recover after labour - so pop some in your hospital bag to ease cramping post-birth.

What percentage of raspberry leaf is in The Final Push?
40% raspberry leaf. It is unfortunately impossible to fit any more into the bag, due to the large leaf size we use. This is to ensure you get the most active chemical compounds from the raspberry leaf tea. It also works well to blend with peppermint as it makes it delicious, can aid digestion and ease heartburn in your 3rd trimester. On its own, raspberry leaf tea tastes very bitter - like a cheap green tea, so it's good to get a more delicious balance of flavour.

Each of our packs has simple instructions on it, but essentially you should use 1 tea bag per person, and freshly boiled water for all except Newborn Wonder. This tea works best with 80 degree water (let your kettle sit for 5 minutes with the lid open after boiling). Brew for 3-5 minutes depending on how strong you like it.

Use 1 bag per 300ml of water (this is the average size of a water glass) Add freshly boiled water, as if you were making a normal cuppa. Place the glass, with the tea bag still in, in your fridge to cool. Enjoy once cool - add lots of ice and fruit if you're feeling fancy.