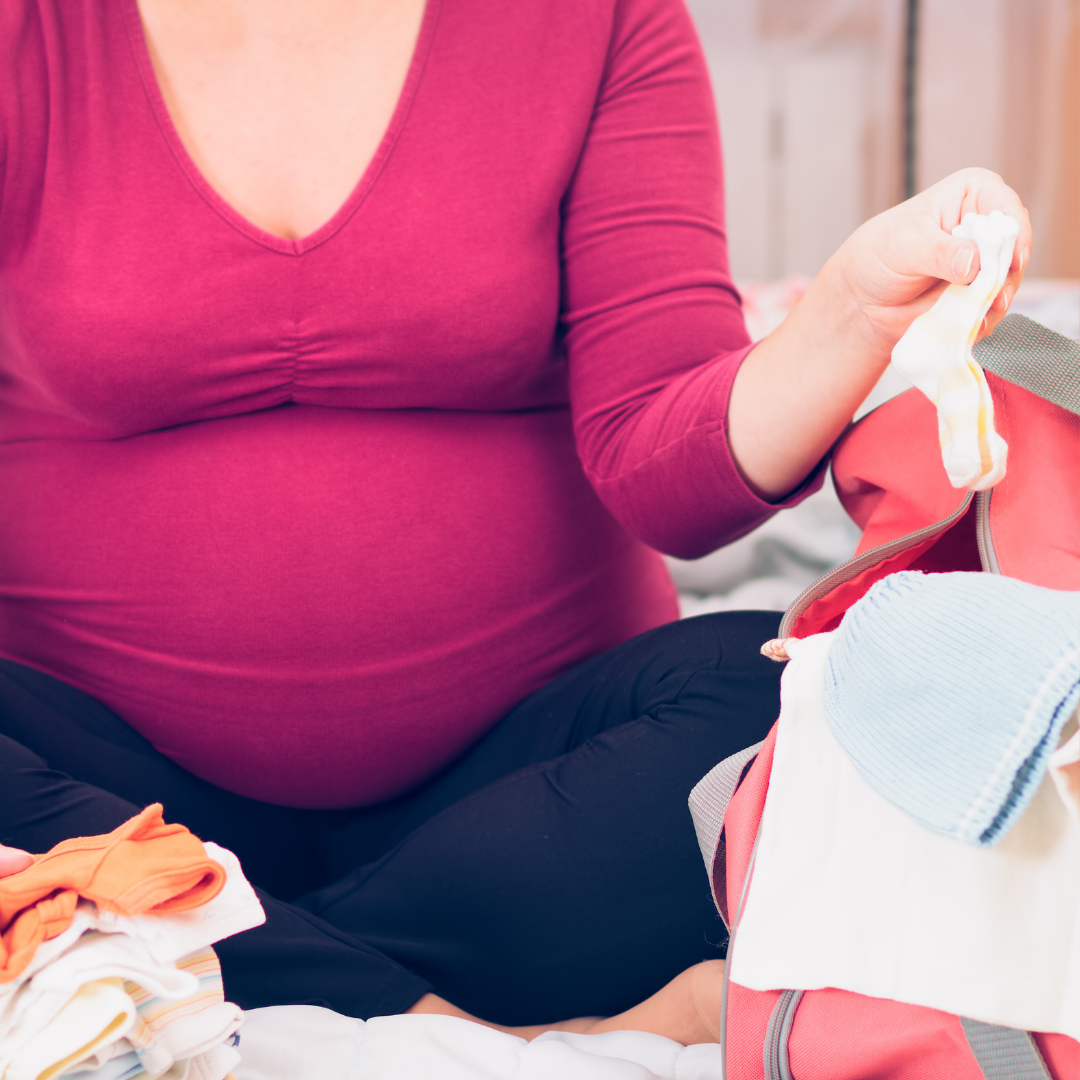 Packing a bag for the hospital can feel daunting, and you will worry about forgetting essential items. The best piece of advice we can offer is to pack two bags, one for labour and the other for post birth. This way the items you need will be within easy reach when you need them.
Pre-birth
The pre-birth bag will include items just for you during labour. You will only need a few things, like snacks, drinks, and perhaps a magazine or book for the early stages of labour. It is a good idea to take a keepy cup and a water bottle too, to keep hydrated whilst in labour.
Food & Drink
The Final Push Raspberry Leaf tea made in to ice cubes, an electrolyte drink (such as coconut water), flapjacks, nuts, chocolate, grapes/apples/satsumas (easy to eat and hydrating)
Electronics
Phone, charger, portable speaker, Tens machine (if using)
Clothing
Loose nightdress/T-shirt, slippers (slip on), dressing gown
Wash bag
Toothbrush, toothpaste, hairbrush, soap, hair ties and other toiletries
Post birth
Both you and your birthing partner will need to know where everything is in this bag. You will want to shower and change, so keep your wash bag with your post birth items. It is also a good idea to move your food and drink over, as you might get hungry especially if staying in hospital overnight, it is good to have snacks to hand during the early hours of the morning.
Baby 
Nappies, hats, vests, sleep suits, blanket, muslins, eco wipes, cotton wool 
You
Large sanitary or maternity pads, big comfy knickers (or disposable ones), a bath towel, comfy outfit to wear home, and cash (for parking, a magazine or emergency chocolate)
*if you're planning to breastfeed, add:
Milk's Up Breastfeeding tea, nursing bras, breast pads, front-opening nighties or pyjama tops.
Don't worry if you forget any of these items, maternity wards tend to have blankets, hats, nappies, cotton wool if you forget/run out. And there are usually shops with essential items in hospitals too. Family and friends always ask and want to bring you anything when they visit.
Our recommendations for new Mama's