Caesarean Awareness Month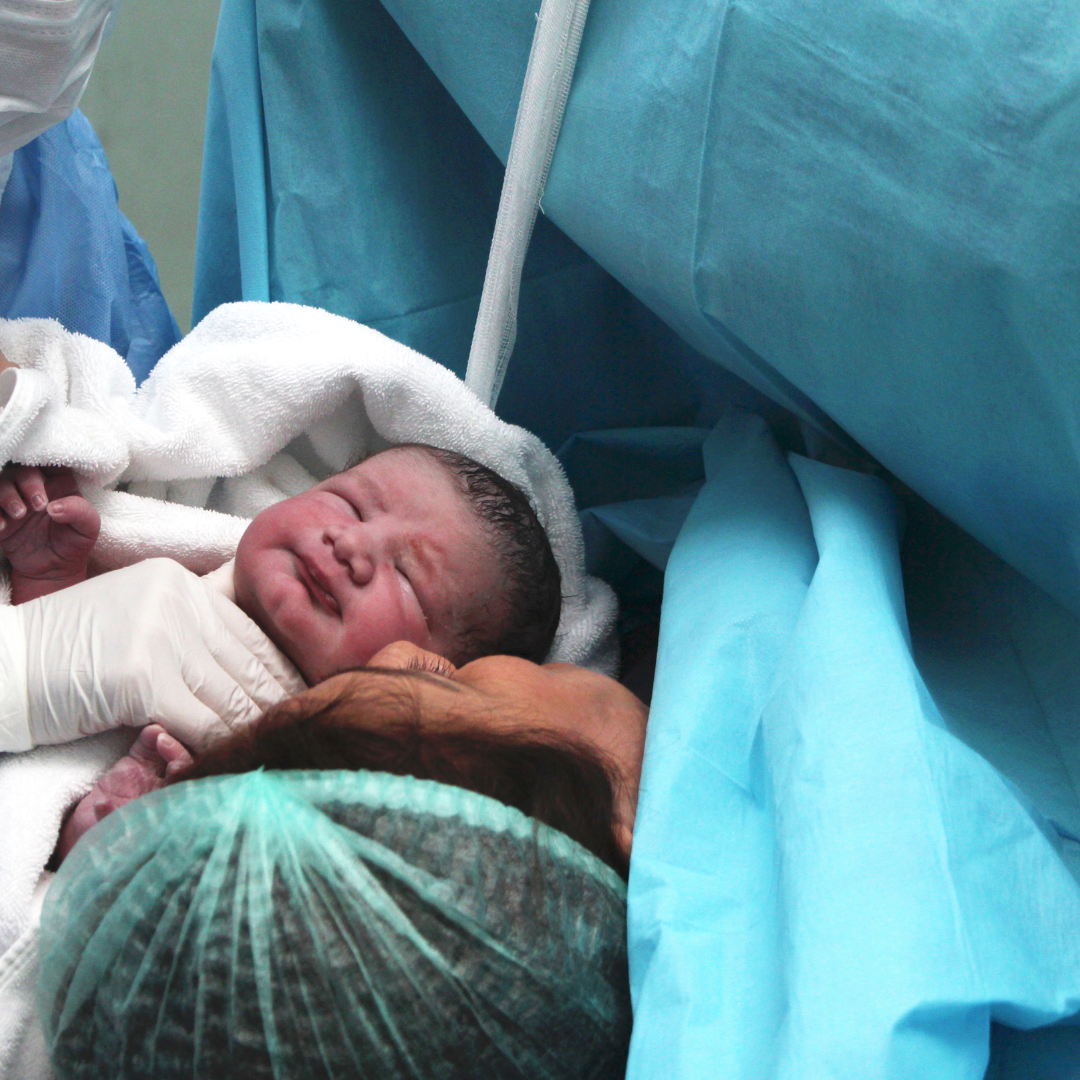 April is Caesarean Awareness month. 1 in 5 babies are born abdominaly in the UK, and the majority of those births are unplanned scenarios. 
Caesarean, or abdominal births, are often thought of as an 'easy' option, or it has been said for those 'too posh to push', when in reality there are a many number of reasons for caesarean birth. It is definitely not an easy option as it is major abdominal surgery, and there are a lot of possible risks and health implications that might follow.
Medical reasons for caesarean birth:
Your baby is in the breech position (feet first) and your doctor or midwife has been unable to turn them

You have a low-lying placenta (placenta praevia)

You have pregnancy-related high blood pressure (pre-eclampsia)

Your baby is not getting enough oxygen and nutrients – sometimes this may mean the baby needs to be delivered immediately

Your labour is not progressing or there's excessive vaginal bleeding
Factors that increase that can determine the maternal request of caesarean birth:
Having a first baby

Fear of childbirth

Increasing maternal age

Living in an urban area

Excess pregnancy weight gain

Wanting to deliver in a well equipped health setting
*source @theecomidwife 

You may have a birth plan for a physiological birth, but it is worth looking at what to expect from an emergency caesarean birth. Talk to your GP or midwife to get all the information you need and ask any questions you have. The NHS website has information about what to expect, and recovery post birth.
Educational content is what is needed to empower women to make decisions about their birth - whether it be planning for a physiological birth, or consenting to a caesarean birth at any point.
Teas to support your fourth trimester