Free shipping for UK orders over £18 & Australian orders over $30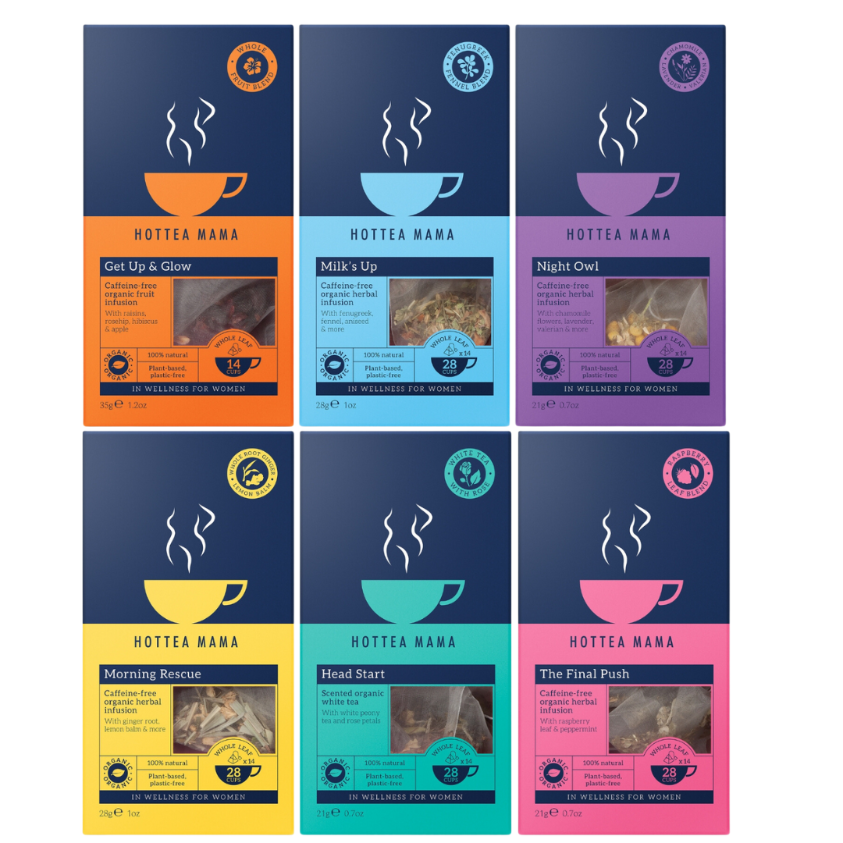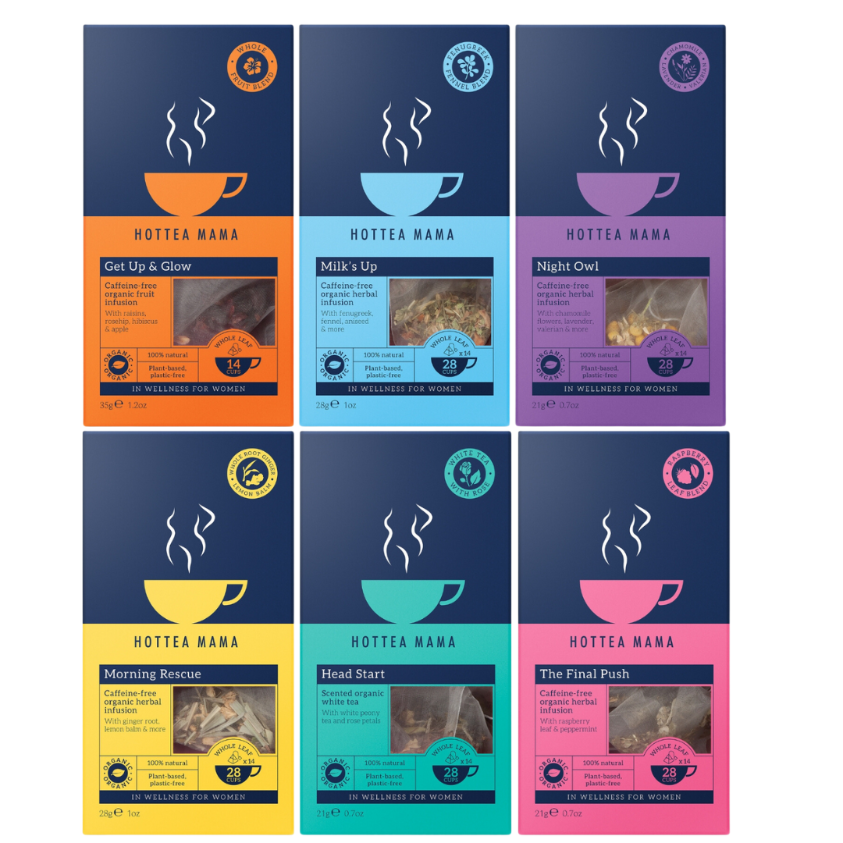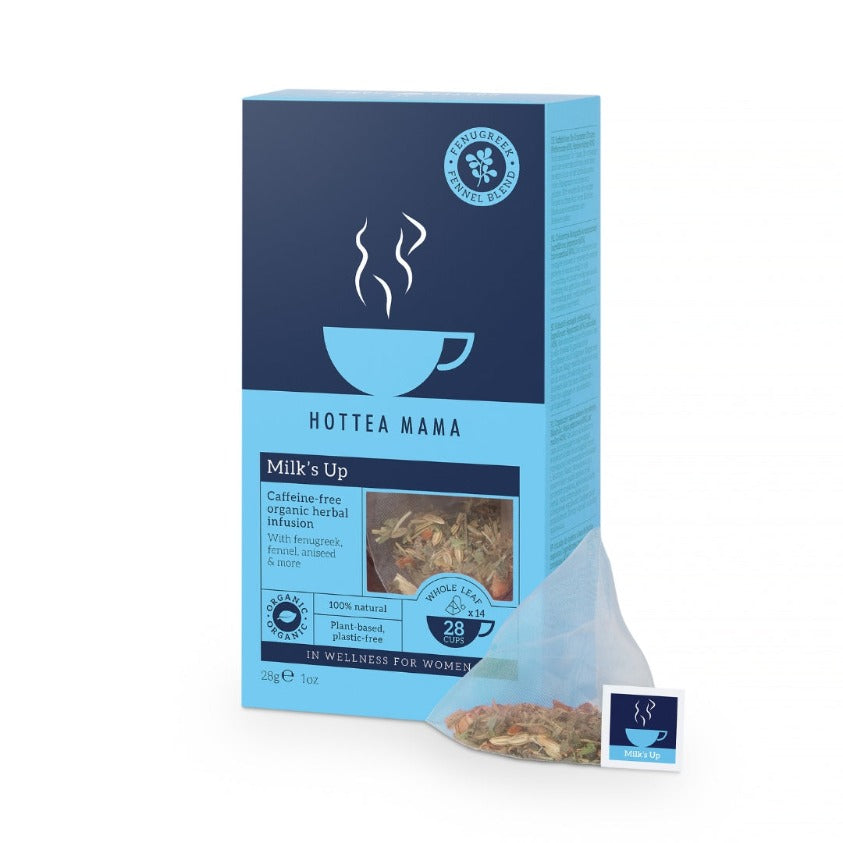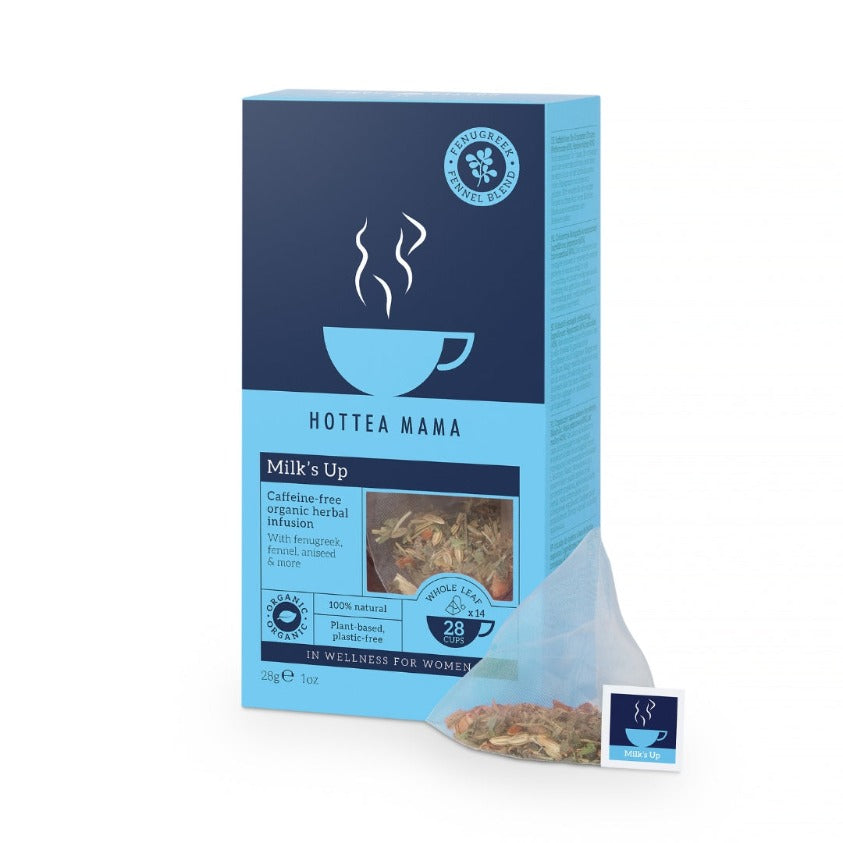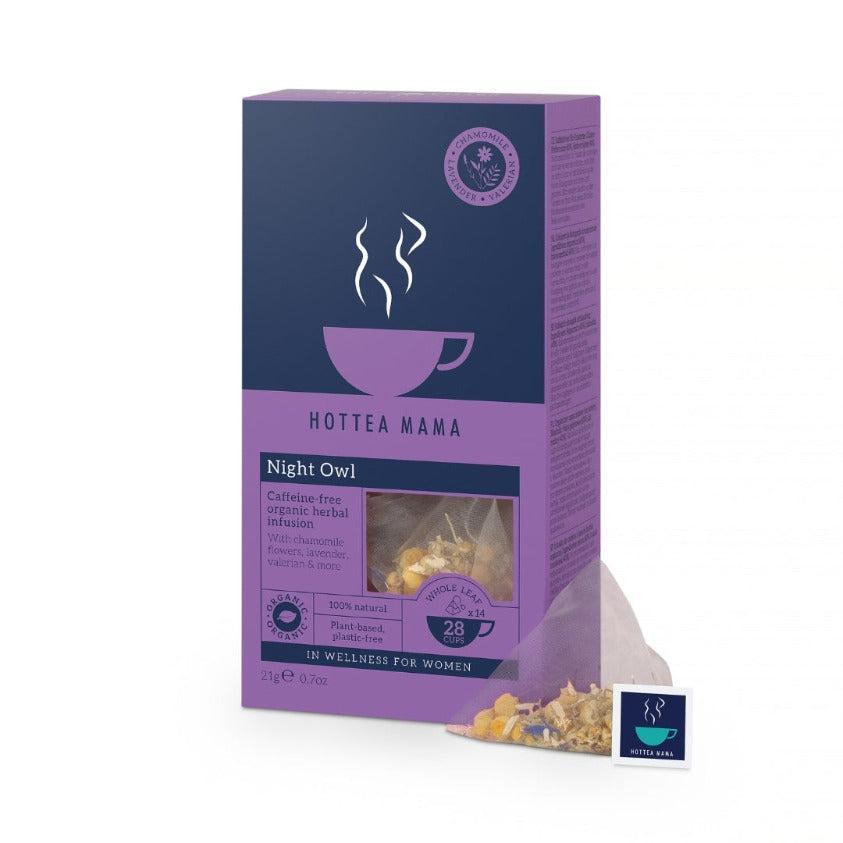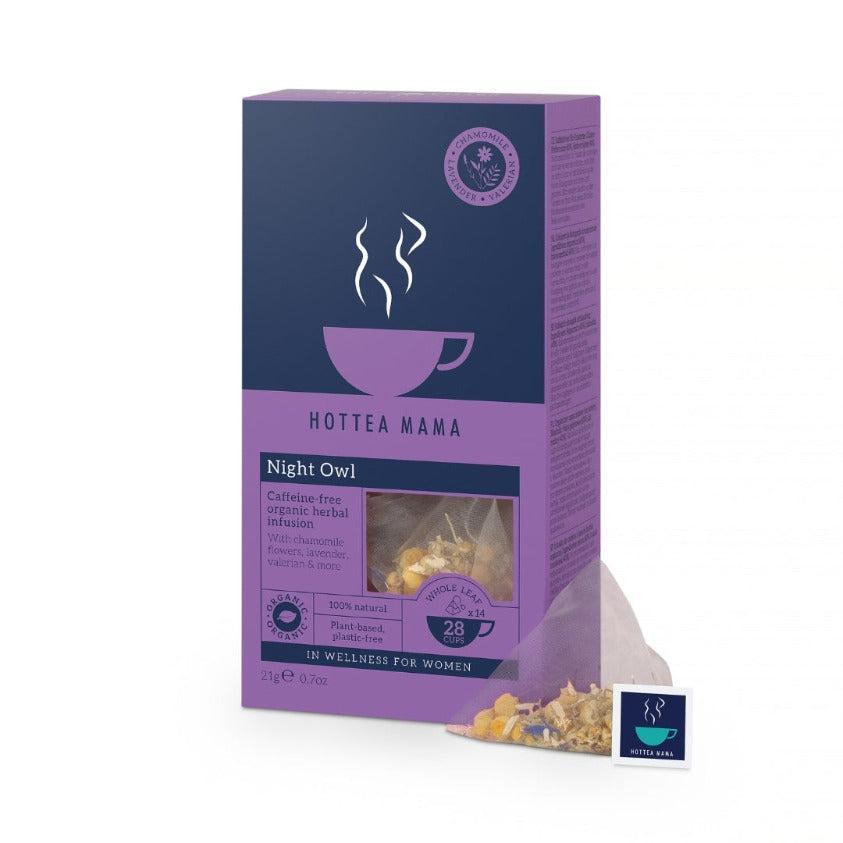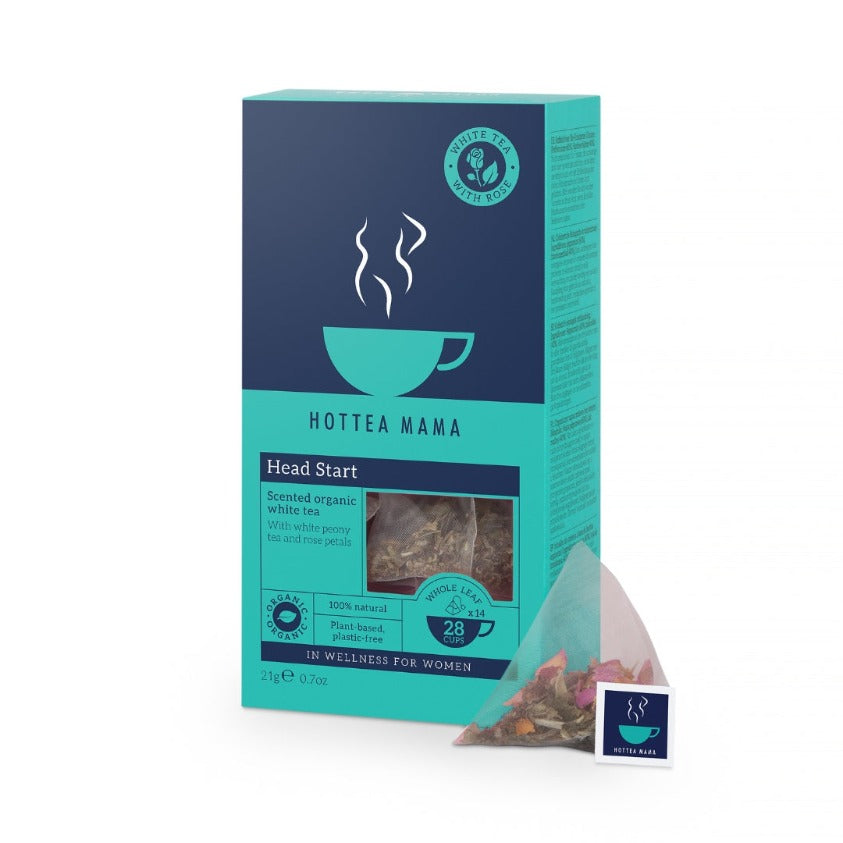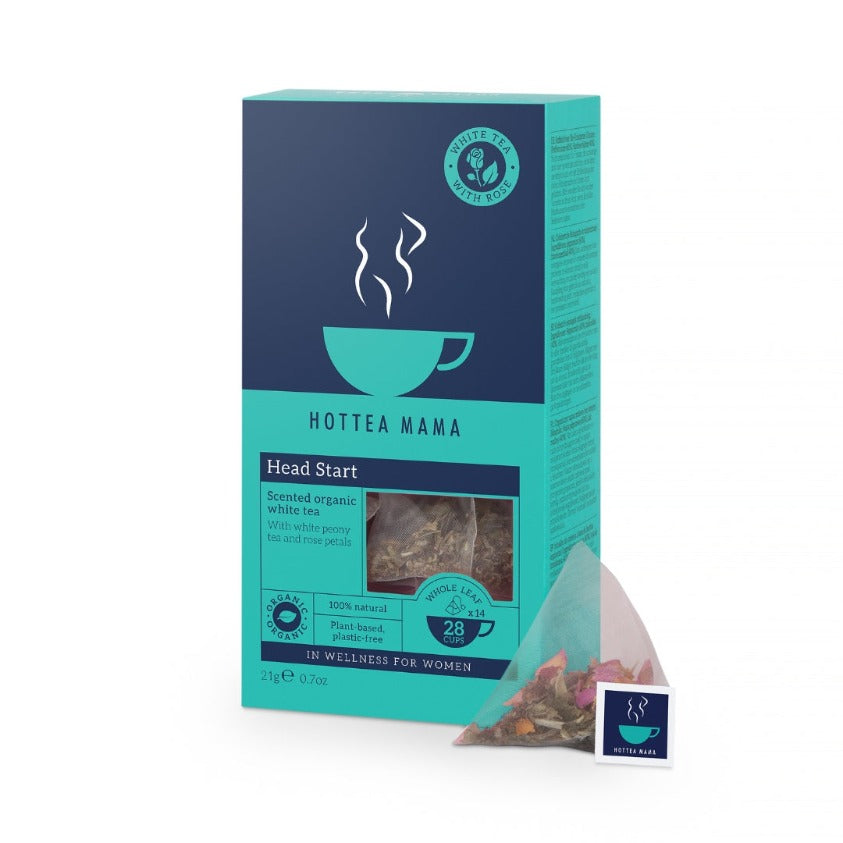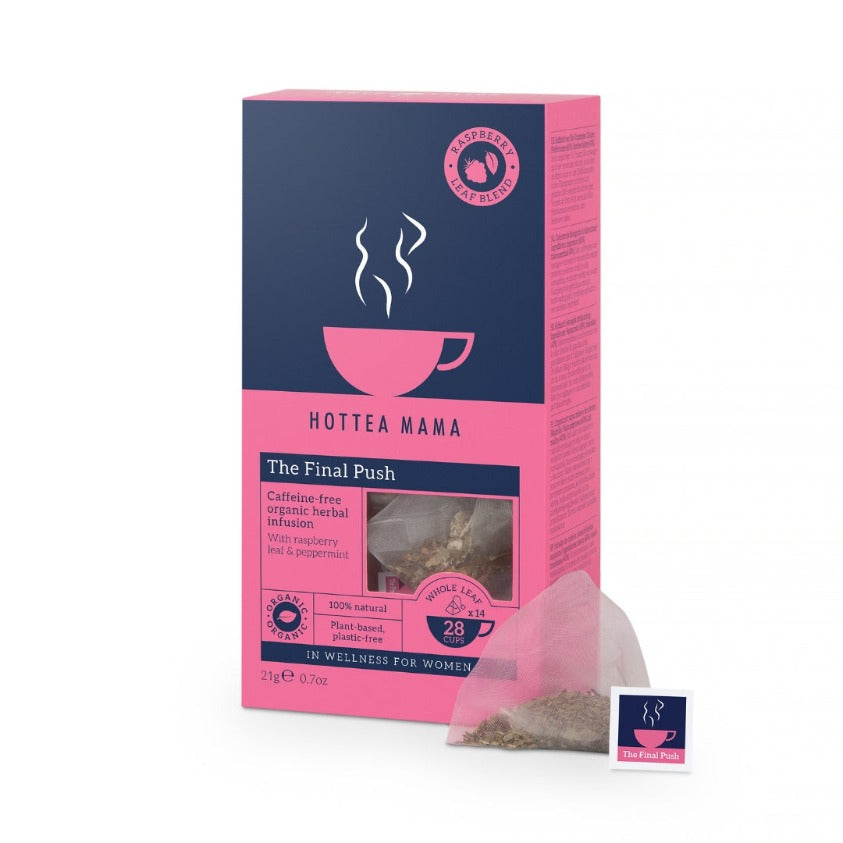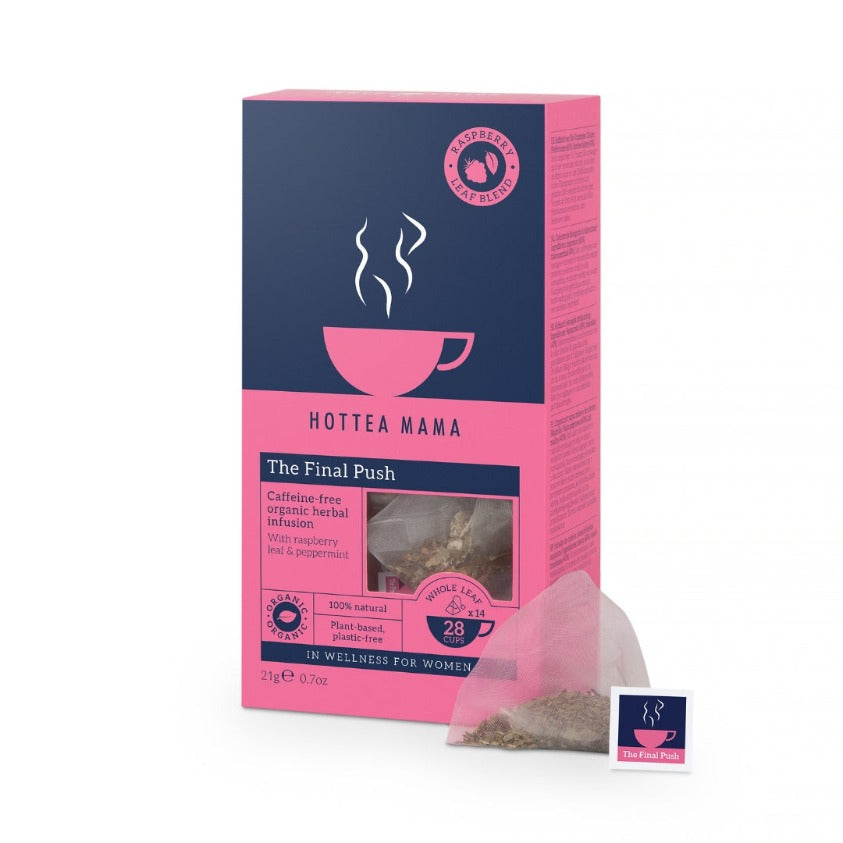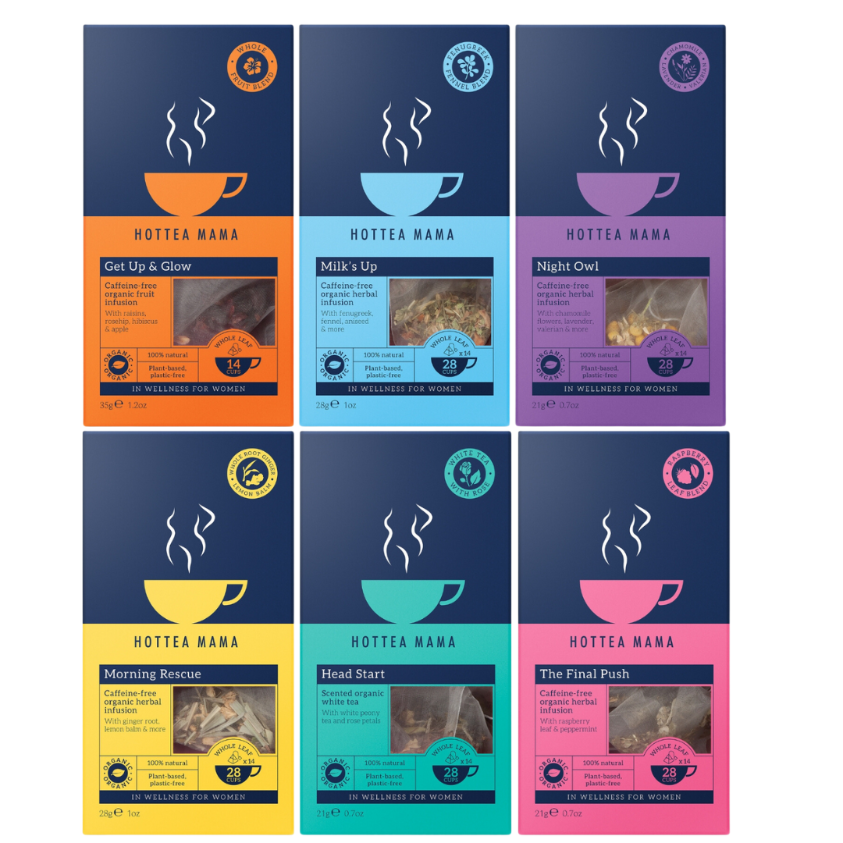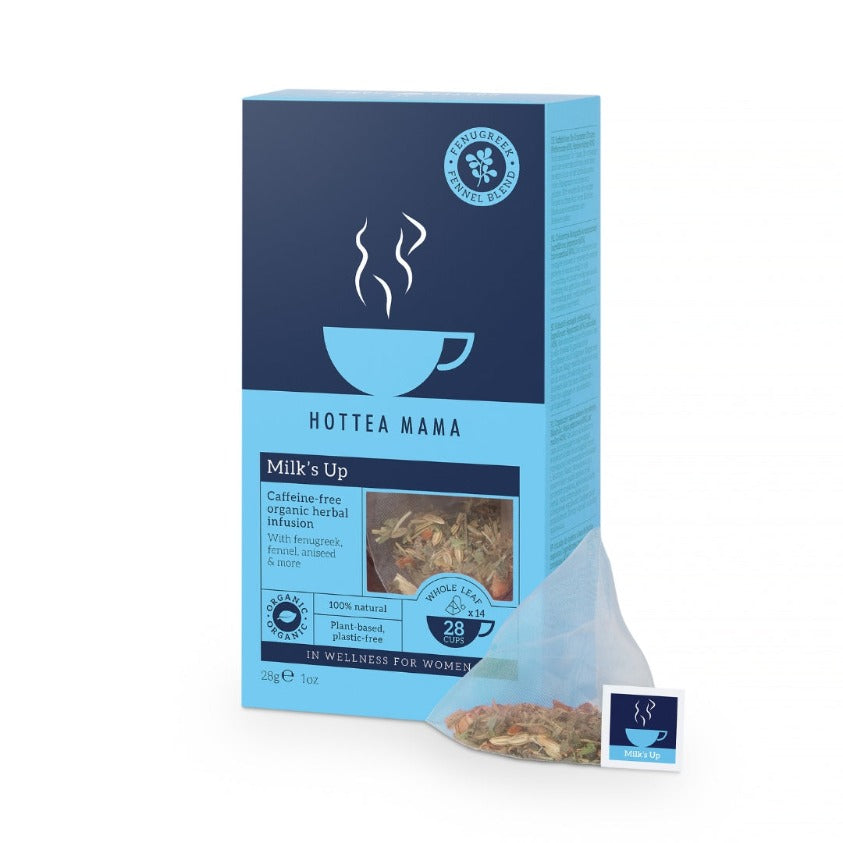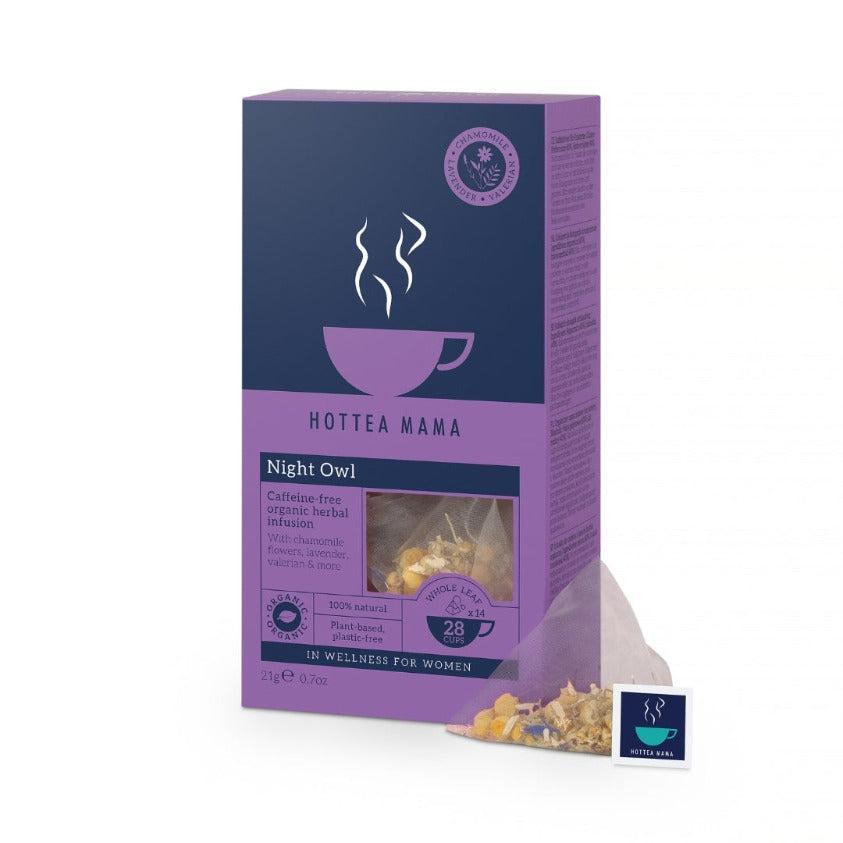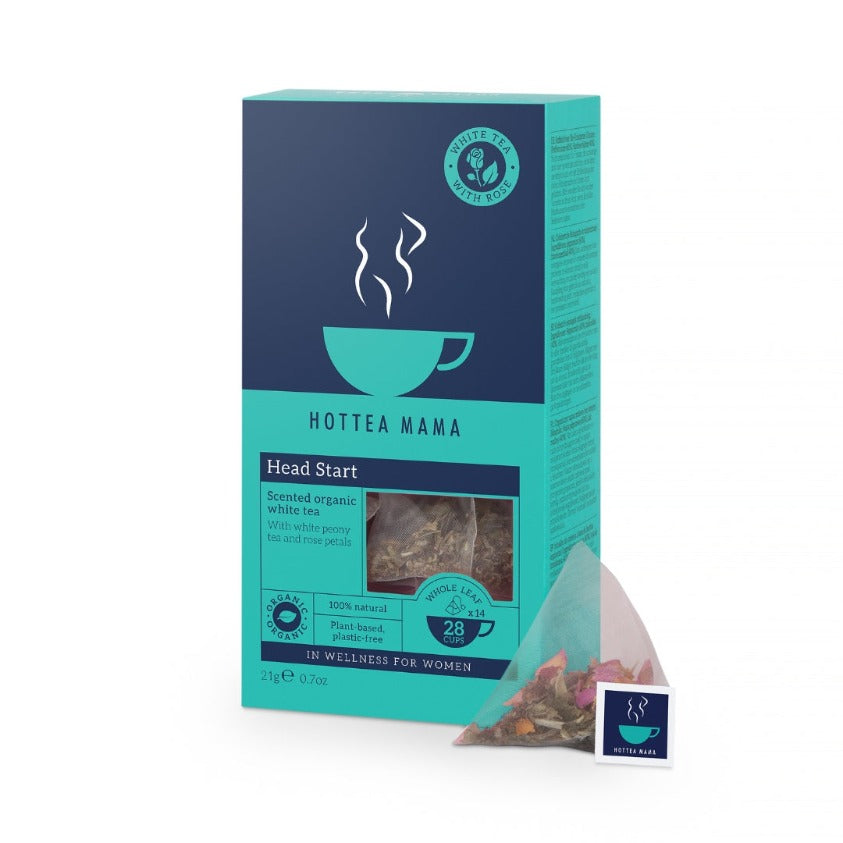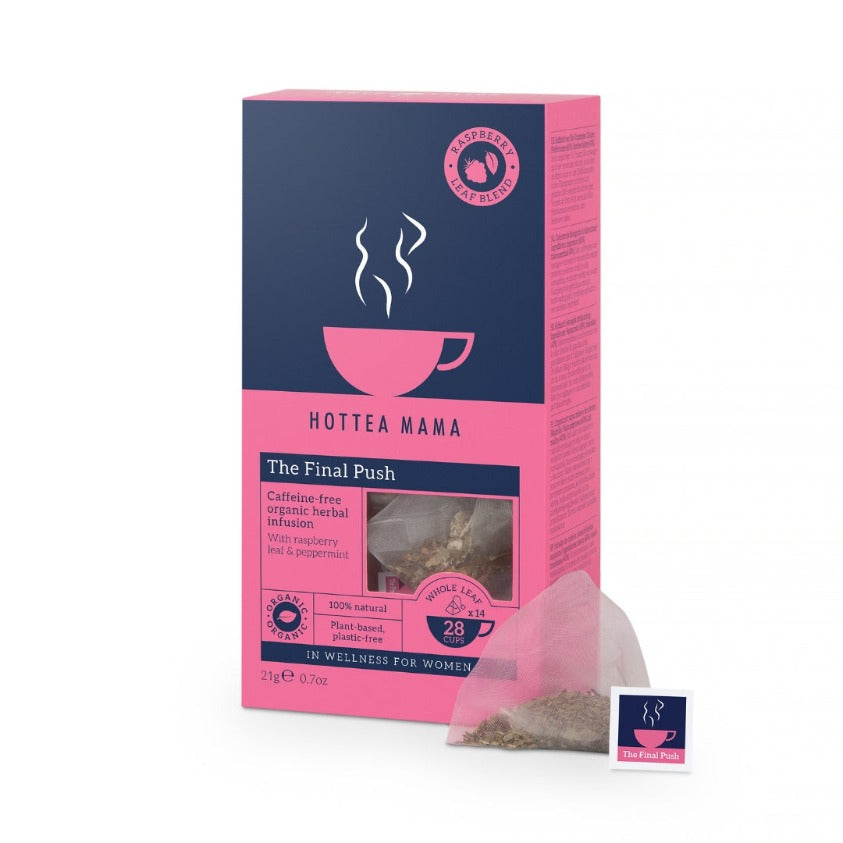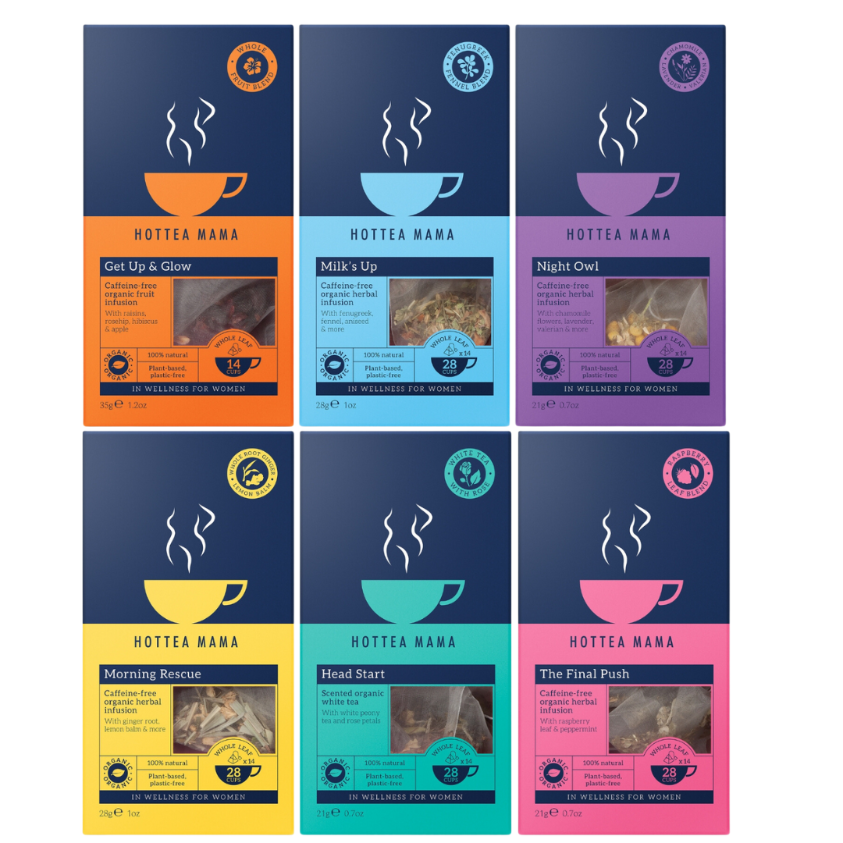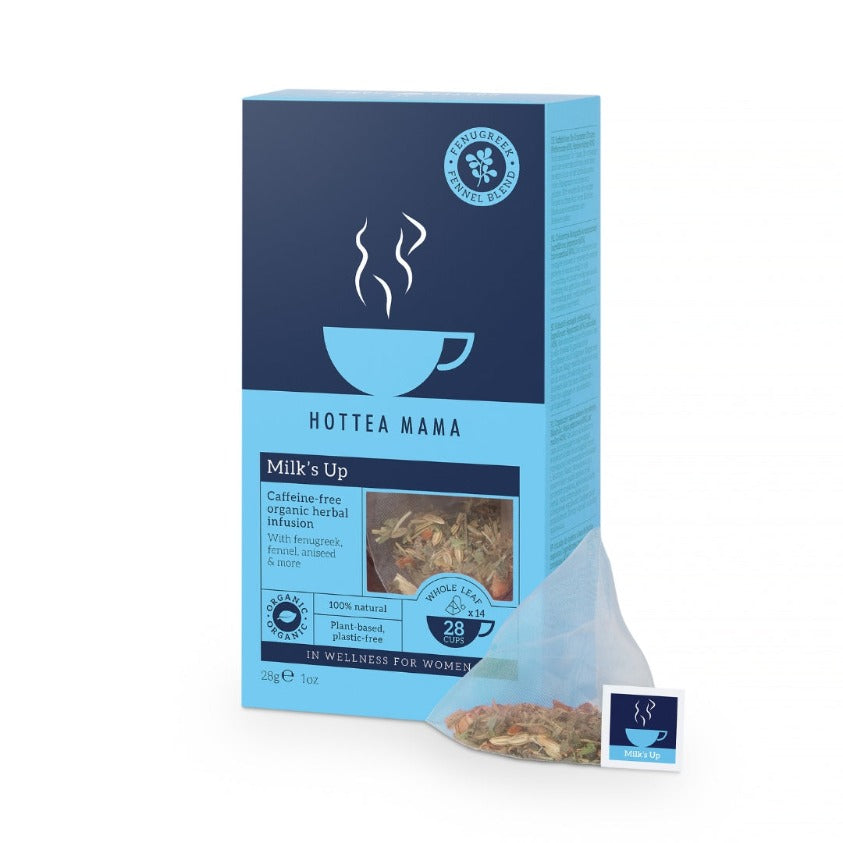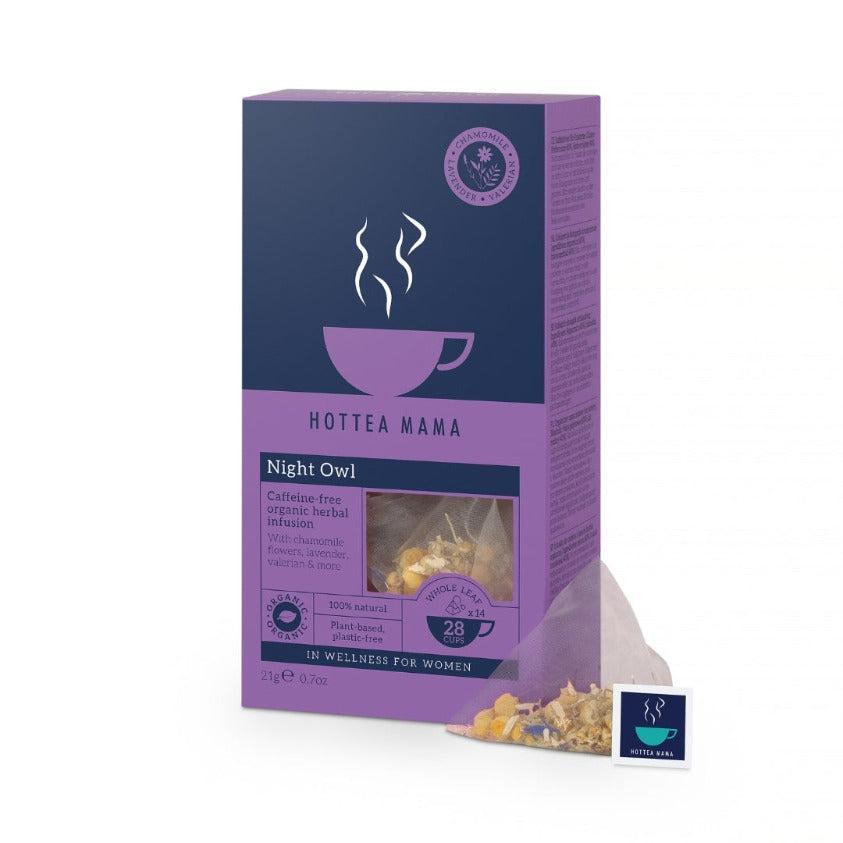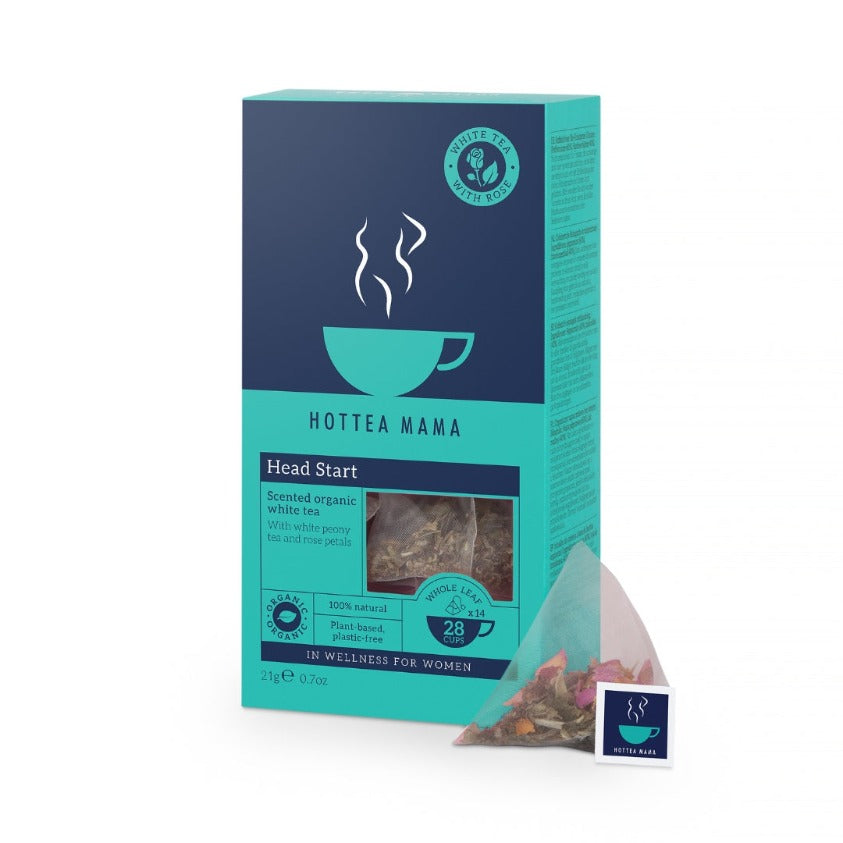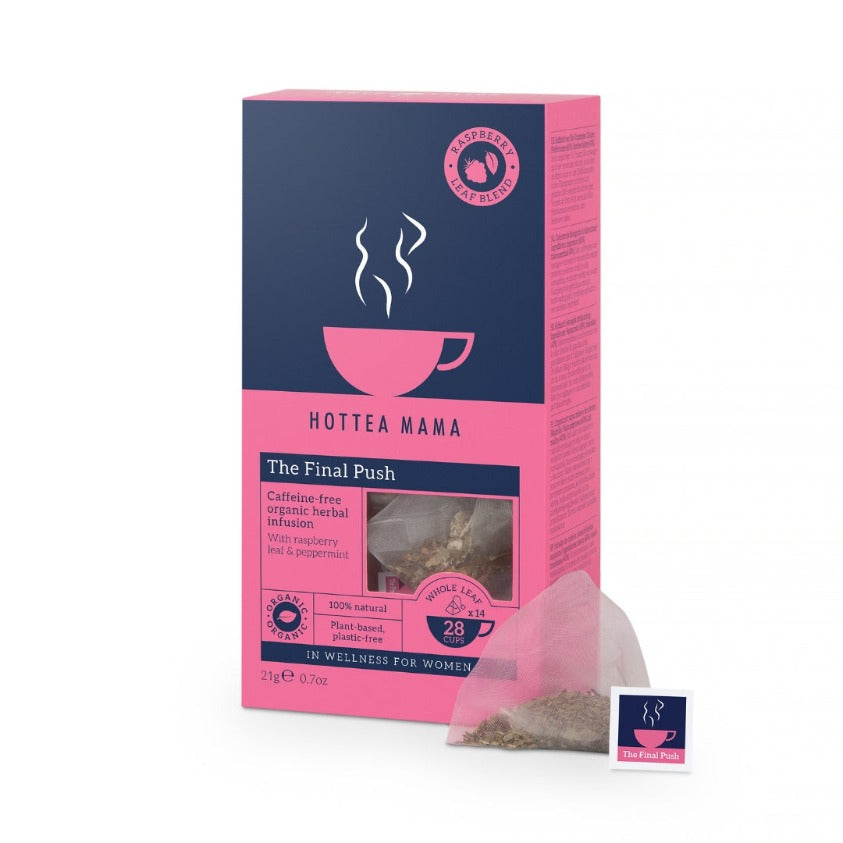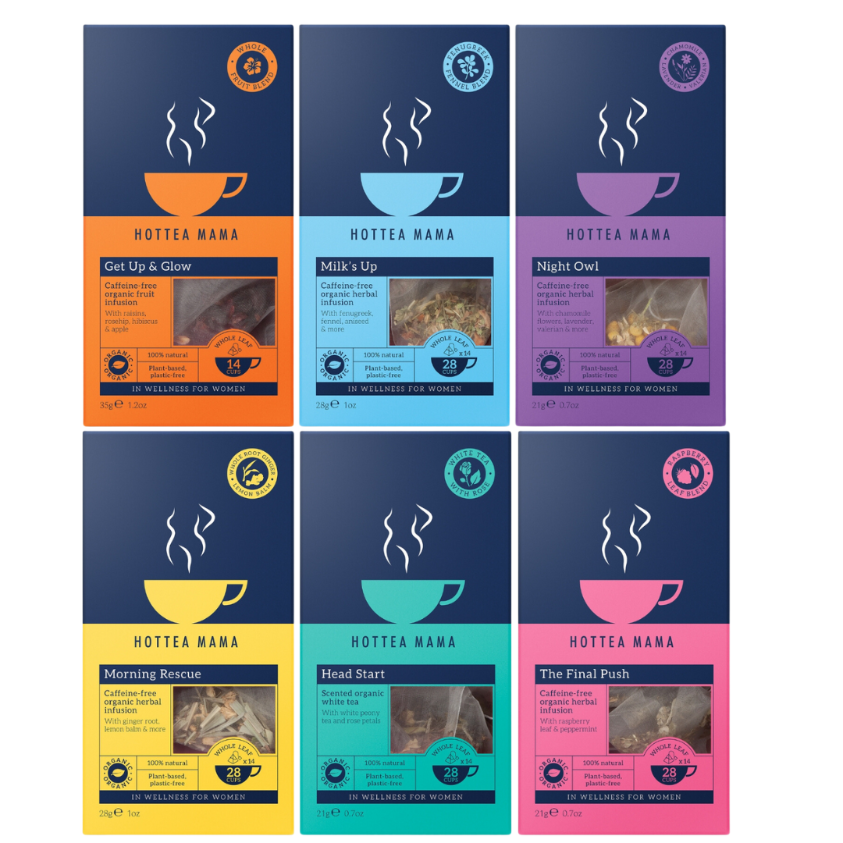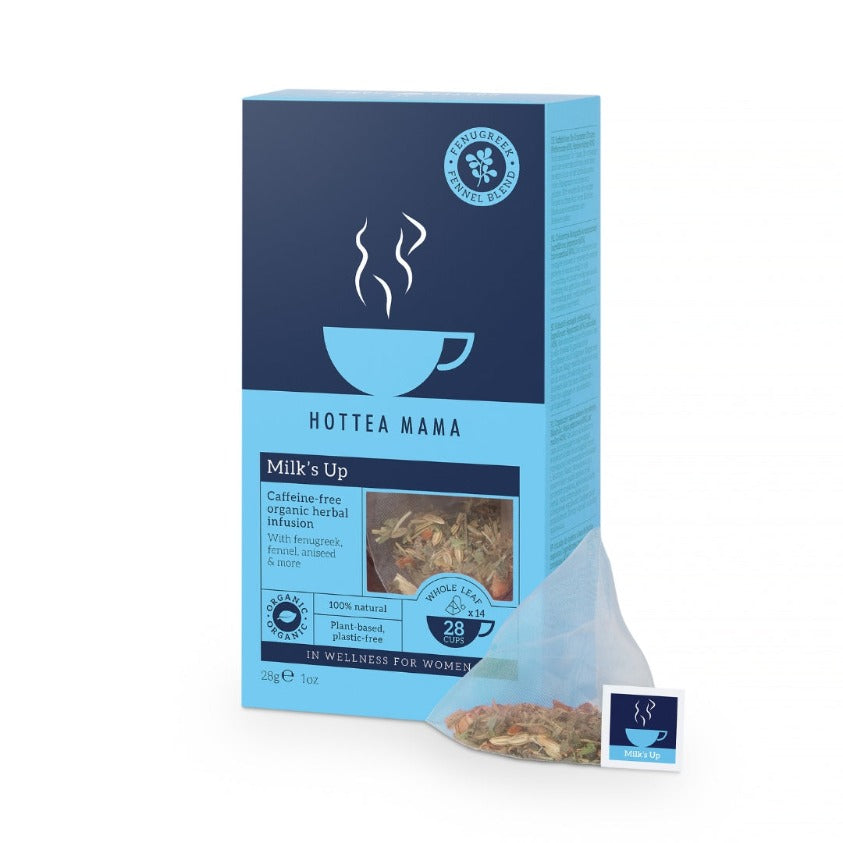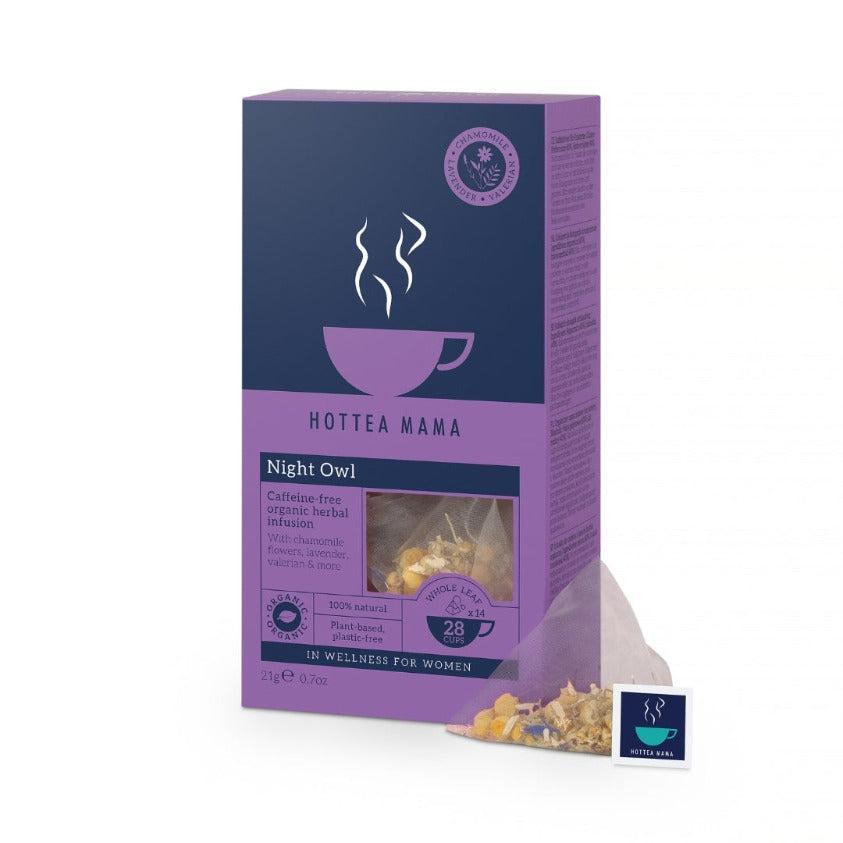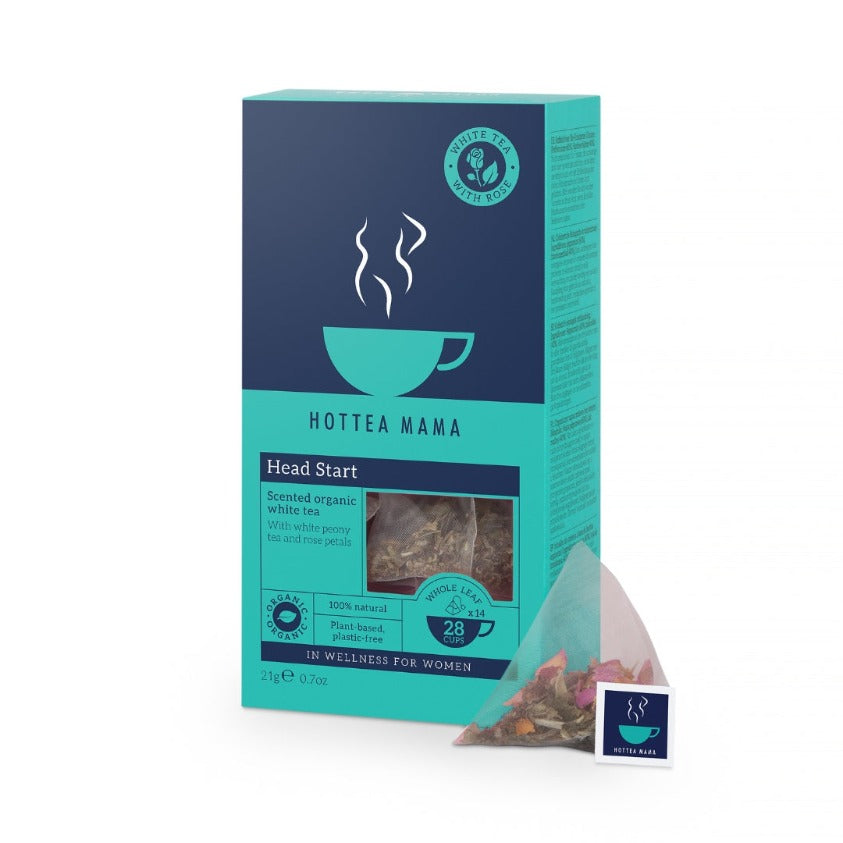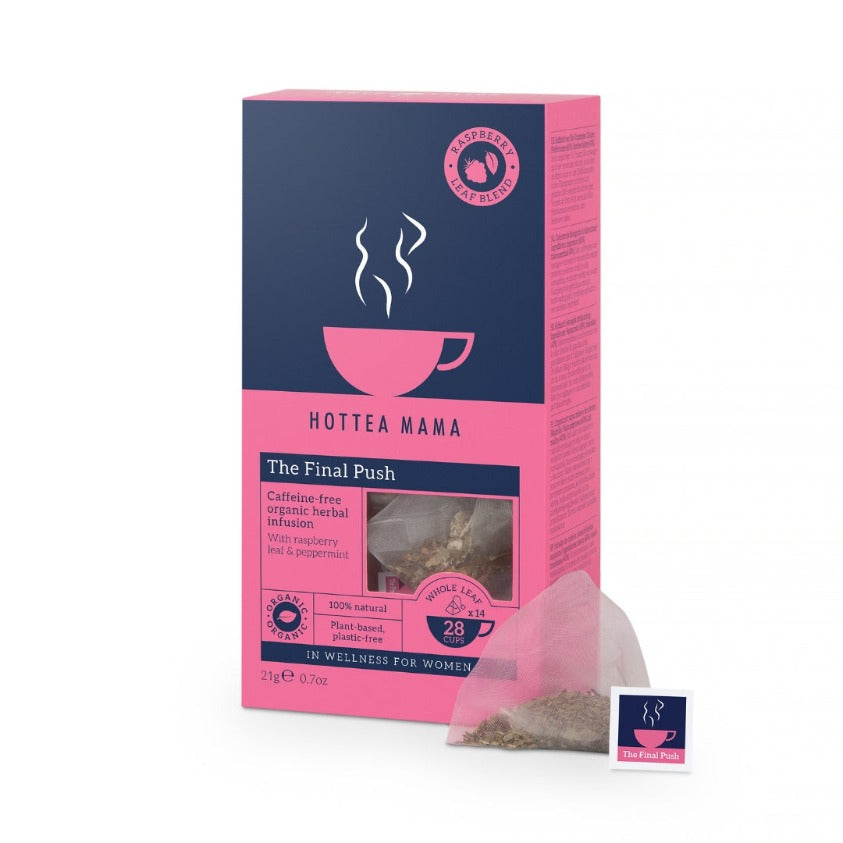 Ultimate Mama Gift Set
Pregnancy and motherhood are amazing but they're also exhausting and challenging. We understand that sometimes every mama needs a moment in their day to themselves, even if it's only the 3 minutes in which they boil the kettle and brew a delicious tea.
That's why we believe the ultimate gift for any mama is our complete range of herbal teas for pregnancy and new motherhood.
This amazing gift contains five caffeine-free, herbal teas and one white tea blend. All are carefully crafted to support a mum to be with morning sickness, preparing for birth, energy boosting, breastfeeding, sleep deprivation and relaxation.
UK delivery free of charge.
Contains 6 packs of 14 whole leaf, organic, plastic free, biodegradable tea pyramids. 
They can be used to make 180 cups of tea or more.
All teas are vegan and gluten free.

Additional Info
Getting a gift for a pregnant mama can be difficult – giving them bubbles to celebrate their good news is just cruel.  Tea loving mamas are also facing 9 months of restricted caffeine, but this selection of 6 herbal teas for pregnancy and new motherhood, are specially blended and make the perfect gift.
Three teas are designed to help with pregnancy and motherhood.  Three are for after the arrival of the baby – to support breast feeding and help with sleep deprivation.  Not only are they useful, they are also carefully blended to be delicious and sugar- free.
In total the set includes 5 packs of herbal tea and 1 pack of white tea.
Morning Rescue is a zingy blend of whole ginger pieces, lemongrass, lemon balm, lemon verbena and whole peppermint leaf.
Get Up & Glow has grapes as its base to give this tea an uplifting effect, without caffeine. A perfect coffee replacement.
The Final Push is our whole raspberry leaf and peppermint blend, to help prepare you to meet your baby. Drinks from 32 weeks pregnant Linked to shorter 2nd stage labour, and fewer interventions in birth.
Night Owl is a natural cup of calm, containing whole chamomile flowers, valerian root, lavender, rooibos, lime and corn flowers.
Milk's Up is a blend of natural herbs to support breastfeeding, with fenugreek, fennel, anise and nettle tea.
Head Start our white peony tea and with rosebuds.  Higher in caffeine than a cup of black tea, but also high in theanine - a relaxant that gives the tea a gentle, slow release of caffeine
Will raspberry leaf bring on labour?
The short answer is no. There's no real evidence to show that drinking raspberry leaf when you're overdue will bring your baby any earlier. Instead, the evidence shows that it can lead to a shorter second stage labour and fewer interventions in labour. This is why we recommend drinking it as part of your prep from 32 weeks. 
When should I start drinking raspberry leaf?
You can start drinking raspberry leaf tea from 32 weeks. Have a maximum of 3 cups a day. But we recommend having 1 cup a day from 32 weeks, increasing to two cups at 33 weeks, and up to 3 cups a day from 34 weeks.
How much raspberry leaf is in The Final Push?
It is 60% raspberry leaf and 40% peppermint. This is to balance the flavour, and allow the peppermint to also help heartburn which is a major issue for many women at the end of pregnancy. Also, the raspberry leaf we use is whole leaf. This is so you can get more of its benefits compared to dust, which is found in a normal tea bag, but also loses its goodness to the air quickly after production. However, this leaf is really big so we couldn't make a 100% raspberry leaf, whole leaf tea bag.
Each of our packs has simple instructions on it, but essentially you should use 1 tea bag per person, and freshly boiled water for all except Head Start. This tea works best with 80-degree water (let your kettle sit for 5 minutes with the lid open after boiling). Brew for 3-5 minutes depending on how strong you like it.

Use 1 bag per 300ml of water (this is the average size of a water glass) Add freshly boiled water, as if you were making a normal cuppa. Place the glass, with the tea bag still in, in your fridge to cool. Enjoy once cool - add lots of ice and fruit if you're feeling fancy.