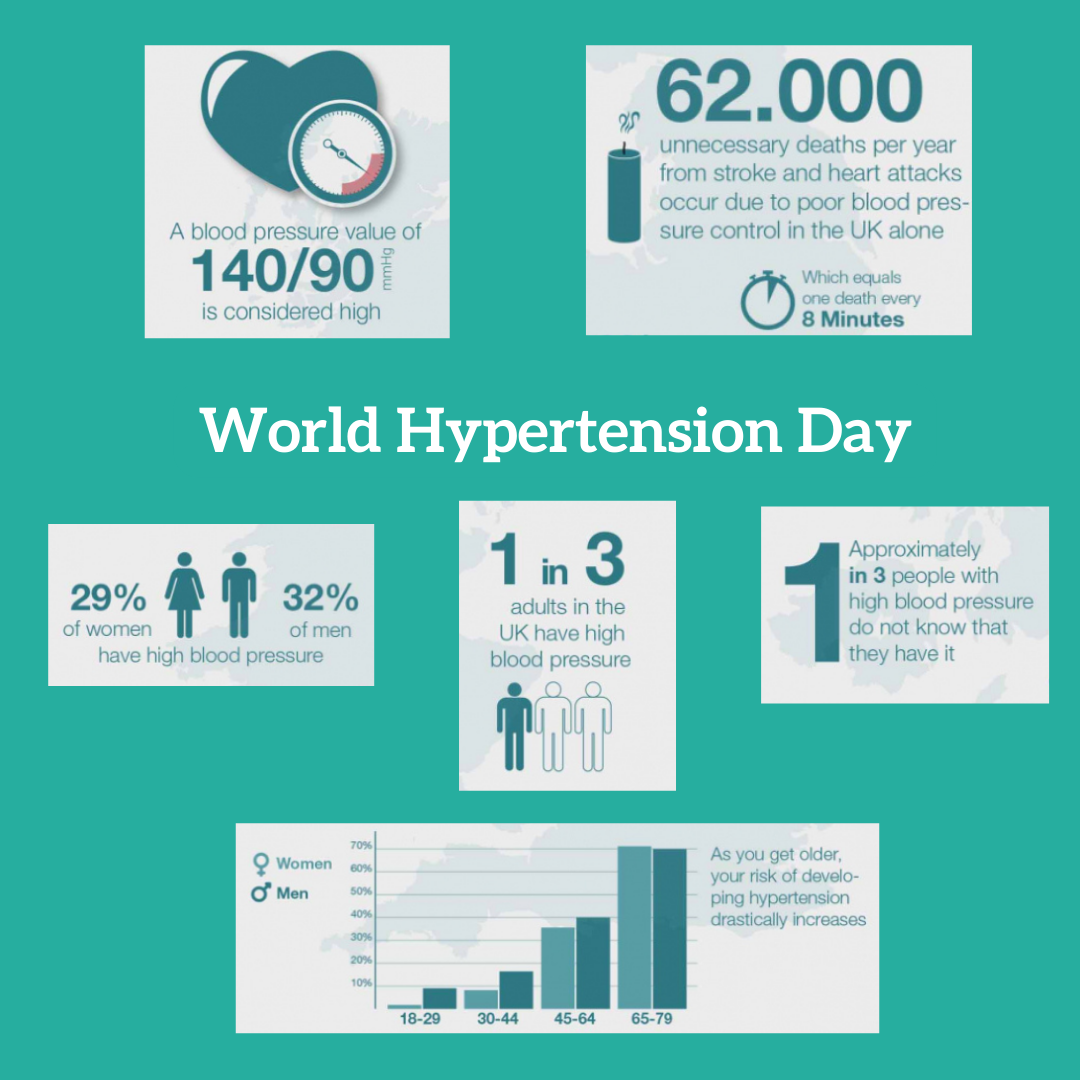 World Hypertension Day takes place every year on May 17th to raise awareness about Hypertension (high blood pressure) and its impact on global health. The campaign is led by the World Hypertension League (WHL), who are dedicated to the prevention and control of Hypertension globally. This year's campaign is focused on accurate blood pressure measurements to control blood pressure for a healthier and longer life.
Hypertension occurs when the force of blood against the artery walls is consistently too high. Often referred to as the "silent killer," hypertension is asymptomatic in its early stages, making regular blood pressure monitoring crucial. It is the number one contributing risk for global death, with over 10 million people worldwide needlessly dying every year.
It affects people of all ages, genders, and backgrounds. According to the World Health Organisation (WHO), it is estimated that one in four adults worldwide has hypertension, with many cases going undiagnosed or untreated.
If left untreated Hypertension can lead to: vision loss, dementia, heart attacks, a stroke, or kidney failure.
The World Hypertension League is encouraging community-based blood pressure screening around the world throughout May, with the goal to increase awareness of high blood pressure across all populations globally.
Prevention
Healthy lifestyle changes can help to lower blood pressure, such as:
A balanced diet rich in fruits, vegetables, whole grains, lean proteins, and low-fat dairy products, and low sodium, avoiding processed foods, and reducing saturated and trans fats can help lower your blood pressure.
Regular Physical Activity - Engage in moderate-intensity exercises such as brisk walking, swimming, or cycling. Regular physical activity can help to maintain overall cardiovascular health, and lower blood pressure.
Limiting Alcohol and Tobacco - Excessive alcohol consumption and smoking are well known as key contributors to high blood pressure. Minimise alcohol intake, and if you smoke, seek support to quit or reduce tobacco use.
Stress Management - Stress can elevate blood pressure and have a negative impact on overall health. There are stress-management techniques that you can introduce to help to lower blood pressure, such as meditation, deep breathing exercises, yoga, or engaging in hobbies that bring you joy.
Awareness and Support
World Hypertension Day serves as a reminder that our hearts deserve attention and care. By checking your blood pressure, taking preventive measures, and adopting a healthy lifestyle, you can make positive changes to control it, and live longer. 
If you would like to find out more about Hypertension there is further information on the International Society of Hypertension (ISH) website. The NHS website also includes further information, and a tool to check your blood pressure reading.