Why Pumping Can Make You Feel Like A Cow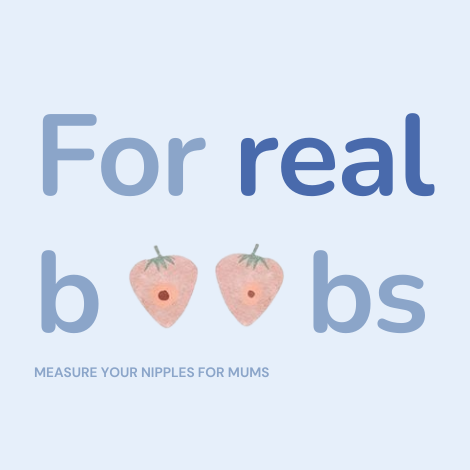 Our guest blog has been written by the wonderful Alex Sinickas from Milkdrop. 
----
If you ask any woman who has pumped, chances are she'll say that it made her feel like a cow. From our research at Milkdrop, we know that about 7 out of 10 women feel this way. Unfortunately, we also know that pumping can make women feel defeated, isolated, guilty and frustrated, either because they never feel like they're collecting enough milk, they hate the noise of the pump (with a passion), or the whole experience just feels a bit clinical compared with the lovely bouncy baby you're trying to nurture.
The good news is that it doesn't need to be so bad. There are some things that you can do to make pumping more comfortable. 
Get the right kit: 
According to our research, there are four main reasons women start pumping: 
To store for later. Women will often build up a stash of milk to give them a buffer for if they need or want to return to work, go out, or leave a bottle for another carer to feed the baby during the night. 

To increase supply. The idea of pumping to increase supply is that the more milk you express, the more you create. 

To feed a baby who's having trouble breastfeeding. Breastfeeding is not always as easy and natural as you might think, and many women find that with pumping they can still feed breastmilk to their baby. 

To relieve pressure. Sometimes women use pumps to try to 'unclog' blocked ducts, or sometimes if they have over-supply to relieve pressure (this can be fraught because it can cause more supply, so best speak with a lactation consultant if this is you).
Your reason for pumping should drive your choice of pump and accessories. 
For example, if you are pumping every now and then, then you can go with whichever pump is most comfortable or is recommended by your friends. 
If you're trying to increase supply, or pump exclusively, you might want to consider how to take as much stress out of your pumping routine as possible. You could reduce your time pumping (to get more sleep) by using an electric pump rather than a manual one, double pumping both breasts at once, using a pumping bra to be hands free and finding a pump that's easy to clean. You will also want to find a pump that feels most comfortable because your nipples will be subject to the pump over and over again. 
If you're trying to catch milk from one breast when you're feeding with the other, there are passive milk collectors like Elvie Curve or the Haakaa. Again, in this situation seek advice from a lactation consultant. 
Regardless of your reason for pumping (and you may have more than one), remember that most women will try more than one pump before they settle on something that works for them and the stage they're at. This goes for mums who are expecting too, because you may not know which 'problem' you're going to have. So don't be afraid to try a few out. Ask your (close) friends if you can try theirs, or hire one for a bit. 
Best thing to do with pumps, and probably in life, is stay flexible. 

Know thy nipple size:

One of the most common causes for pain, discomfort or even low milk volumes  is having the wrong flange size. 
Most pumps come in a standard size of 24 to 25mm, measured across your nipple. Unfortunately, there's not much research or data published about how many women that standard size is appropriate for. (We would love your help with this actually, so please scroll down if you'd like to be part of our research study). 
If your pump flange is too large, your areola (the darker part around your nipple) is being unnecessarily sucked into the shaft, often causing chaffing or swelling. If your pump flange is too small, your nipple is being restricted and chaffed by the hard plastic or silicone.
If you suspect you might have the wrong size, you need to figure out what diameter your nipple is. The problem is, have you ever tried to measure your nipple? It can bring about some questions you never thought you'd ask. 
When should I measure my nipple diameter? Should I do it before or after pumping (when it's swollen)? Where does the nipple end and the areola begin? How should I measure it? With callipers? Where do I find callipers? And then wait. Holy moly, am I abnormal for not being 24mm wide? 
So what should you do?
Most breast pump companies know this is an issue, and are doing their best to help. Here are instructions from:
Medela: https://www.medela.com.au/breastfeeding/mums-journey/breast-shield-sizes
Spectra: https://spectra-baby.com.au/measuring-nipple-correct-flange-size/
Clinicians and other organisations are also trying to help. There are handy sizing charts you can print, and poke your nipple through. Sure, it's a strange thing to do, but no stranger than the act of pumping itself when you think about it. 
Once you've selected your size, order that flange (and maybe one either side if you've got cash to spare) or borrow from a friend, and see if it helps with pain and discomfort. 
A lactation consultant would be a good person to call in at this point, if not earlier. Especially if you're confused, having trouble or plan to be pumping a lot. As I mentioned earlier, chances are that pain on pumping is down to a combination of factors, unique to you. 

Set up your space:

The thing about pumping is that it's not just the pump. It comes with all sorts of accessories required to store, clean and feed milk to your baby. If you find yourself pumping a lot, your nursery is likely going to start looking a lot less like a Vogue interior, and more like a backyard chemistry lab. 
One trick to keeping your mind calm and your body calmer, is to have it all organised. It's one of those situations where giving everything a place, and having lots of containers and tubs can really take the edge off. 
Here's a list of the types of accessories you might need: 
Pump (and all its bits like flanges, valve, tubing etc) 

Container of pre-cleaned pump parts. If you can, delegate the cleaning to your partner or carer so that this tub is all clean and ready to go for you.

Container to put your dirty pump parts. 

Container for your breast related things. Everyone is different here and likes different things. We have seen women use nipple ointment (to spread on the nipple before and after pumping to reduce friction), nipple pads (for placing in the bra against the nipples to soothe them, and stop from leaking through to your shirt), breast heat/cool packs (variety of shapes and sizes of packs to offer comfort in cooling or warming the breast), nipple shields (super thin silicone sheaths that some people use to protect the nipple breastfeeding or sometimes help make it easier for the baby to latch). 

Container for all the feeding parts. Bottles, teats. Our biggest tip here is to buy double what you think you need. It's nice to have spares handy when washing gets waylaid between pumps. 

Container with cleaning equipment. Bottle brushes, teat brushes (you want to get right in there and scrub the gunk out), detergent, clean paper towel for air drying on, air drying rack, microwave sanitiser kits, UV sanitiser kits. 

Personal sanity and wellness. Water bottle, cups of Hot Tea Mama tea (of course), books, snacks, music, phone (although perma-scrolling is probably not helping). 
Each woman has a different experience with pumping. If you're unlucky, you might need all of this, but chances are you won't. 
Dial up your self care rather than your suction:
When you do turn the pump on, don't make the mistake of putting the suction up too high. When you're starting out, often your instinct is to increase the pump suction because you think that you'll express more milk. The human body doesn't quite work like that, and you risk doing damage to your soft nipple, areola and breast from the harsh suction. 
To visualise this, think about a straw. If you suck really really hard on a straw holding one end closed, you collapse the sides, and you don't get any of the drink through. In breastfeeding, a baby does a LOT more than just sucking like a vacuum cleaner, they draw your nipple to the junction of their hard and soft palate at the back of their mouth, and they compress your areola and breast with their mouth. They also might massage and stimulate your breast with their hands, and they also give you those gooey love feelings when they look at you. All of these things (including the gooey feelings), help your milk to flow and be produced. 
So instead of going hard on the suction, just turn it up until it is just high enough for you to start expressing milk. After that, pick up a book, meditate, look at cute pictures of your baby (let's be honest, they're all cute pictures), have a cup of tea, listen to some chill music. Anything you can do to calm your mind, and trick yourself into feeling like you're with your baby. The theory is that this will help with the hormones you need to produce and release milk.
----
And that's it! Having these four things sorted can change how you feel about pumping. More woman, less cow. You should feel strong, supported and powerful, because after all, you're doing a wonderful thing for your baby. 
Alex is the founder and engineer behind Milkdrop. After using breast pumps to feed her daughter, she has been working on changing how breast pumps are designed, so that the experience of the woman is placed firmly at the centre. Based in Australia, Alex and her team have created an ultra soft silicone cushion that stretches over existing breast pump heads to make pumping more comfortable. They're not yet available in the UK, but plan to be mid-next year. Find her on instagram @milkdrop_pumps
Help us improve how breast pumps feel for women - Please take this survey below:
At Milkdrop, we believe that pumps should be designed to fit each woman's body, not the other way around.
But when it comes to nipples, there's lots of research on the size and shape of aesthetically "perfect" or "attractive" nipples but not much research on real nipples. In our minds, real nipples are perfect nipples, and we need to know more about them.
Having limited information affects how products are designed for women. Diversify the data and we can create products that work for all women and all boobs. We want the whole fruit salad, not just the melons!
By taking 5 minutes to share your measurements, you'll help women of the future to pump comfortably and proudly.
https://www.milkdroppumps.com/measure-my-nipples