Free shipping for UK orders over £18 & Australian orders over $30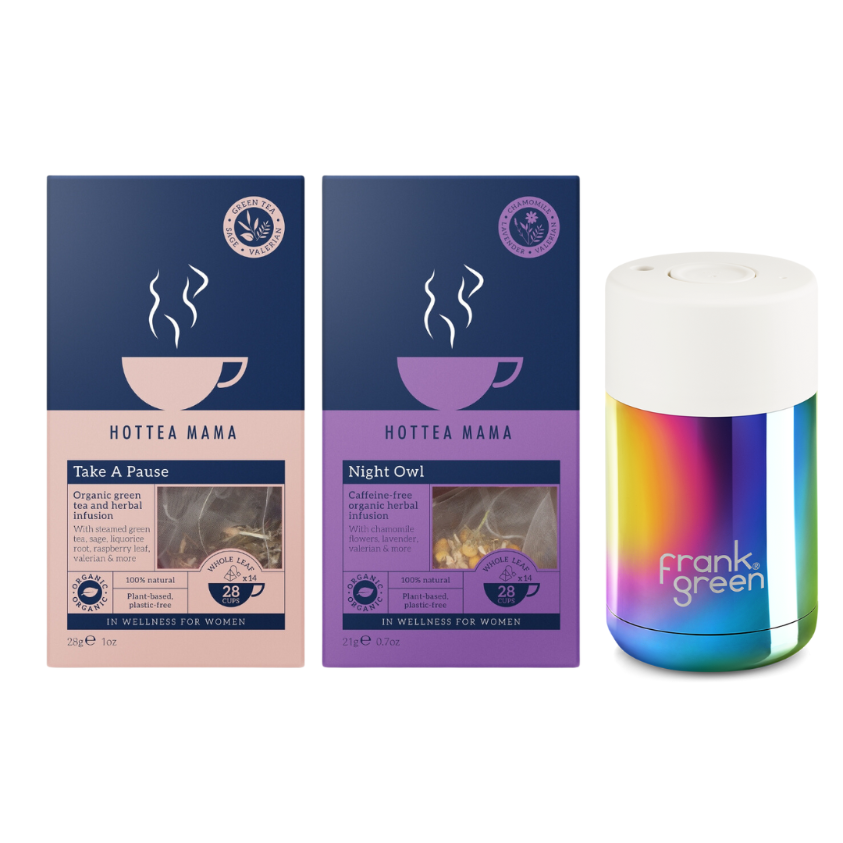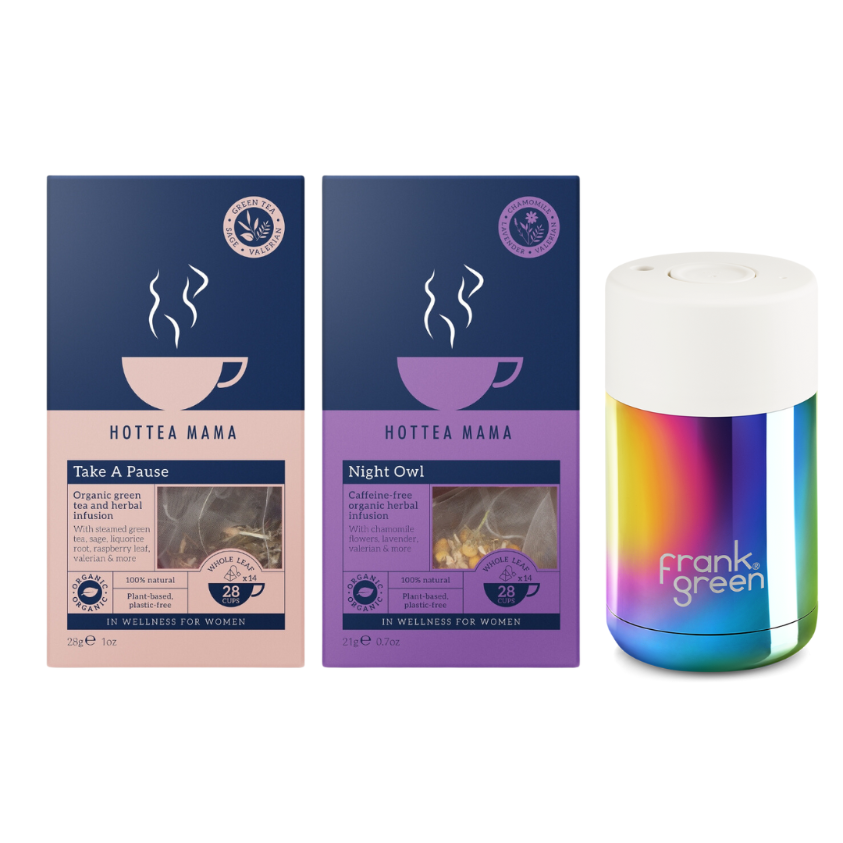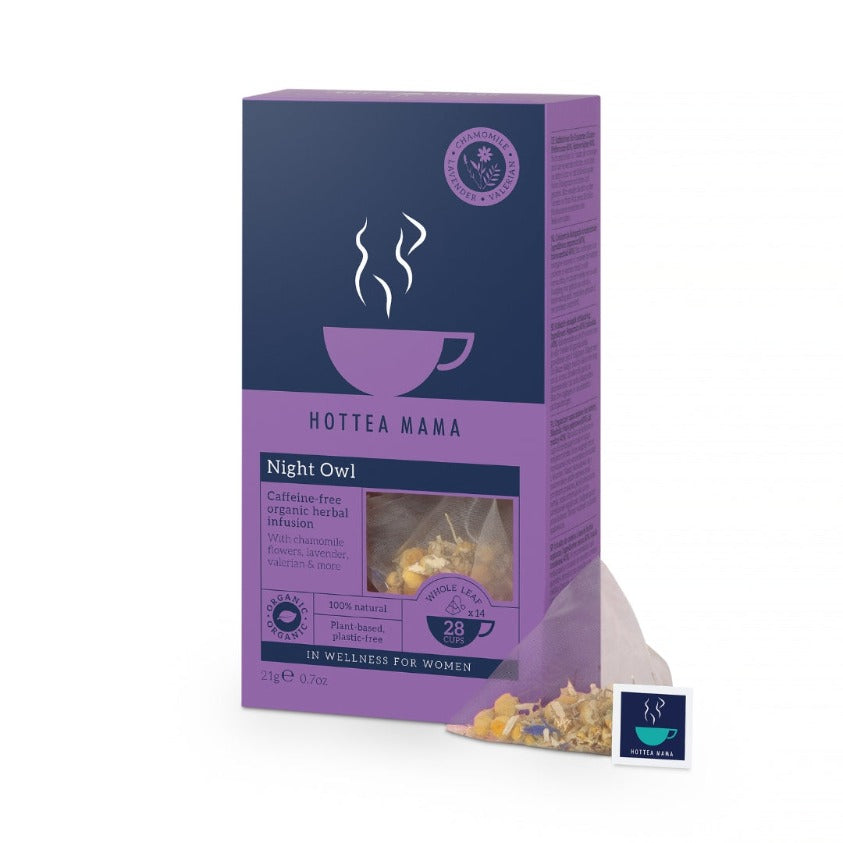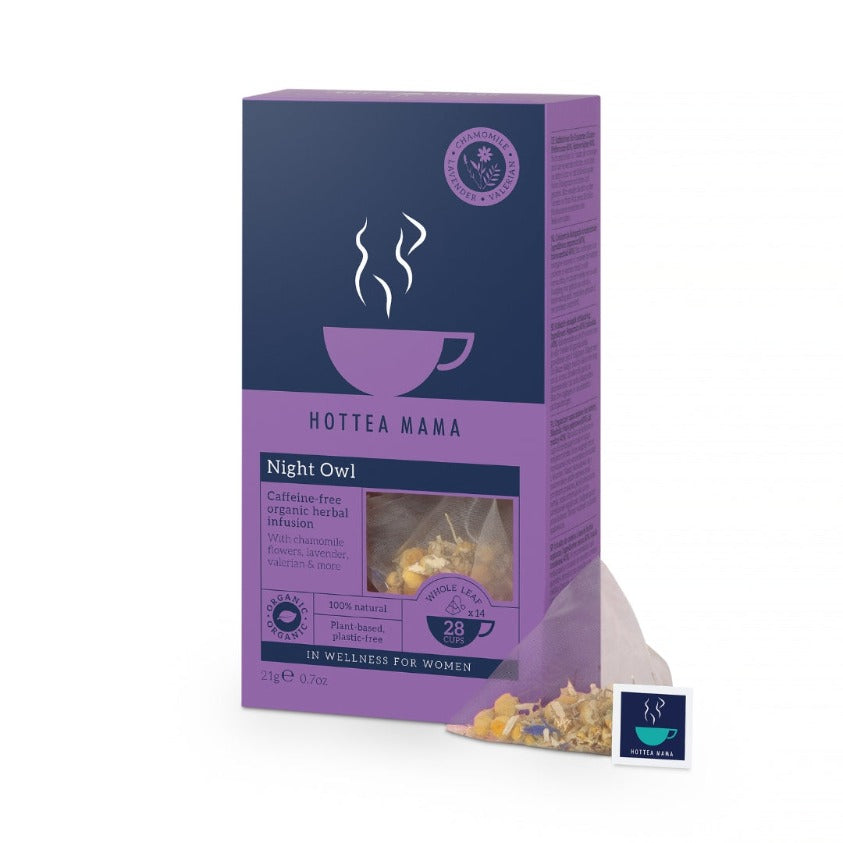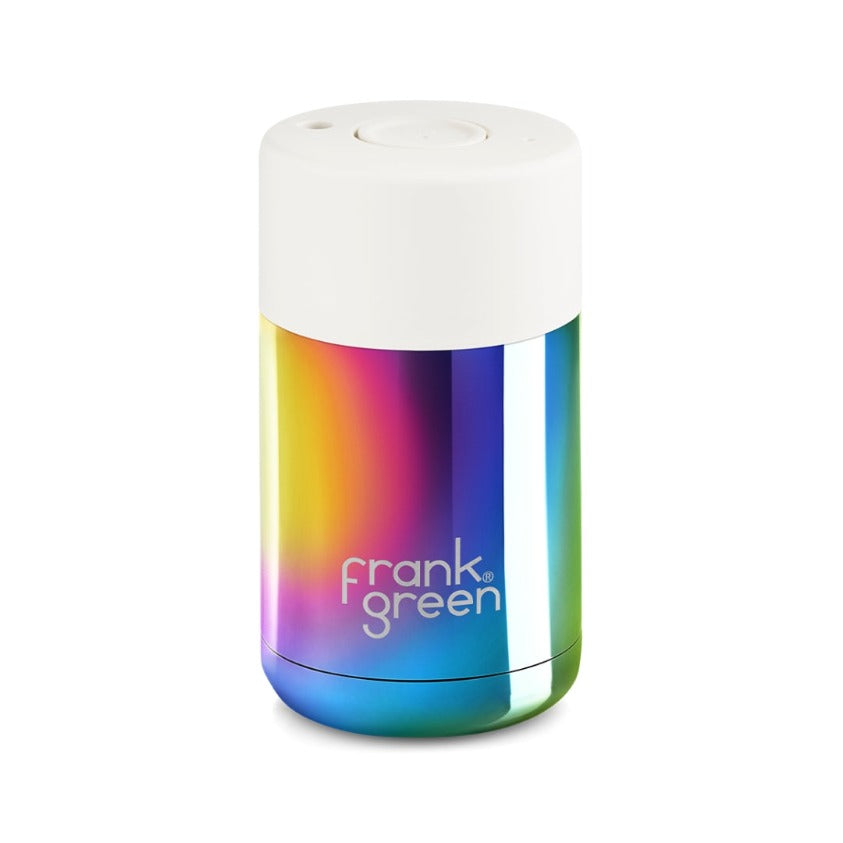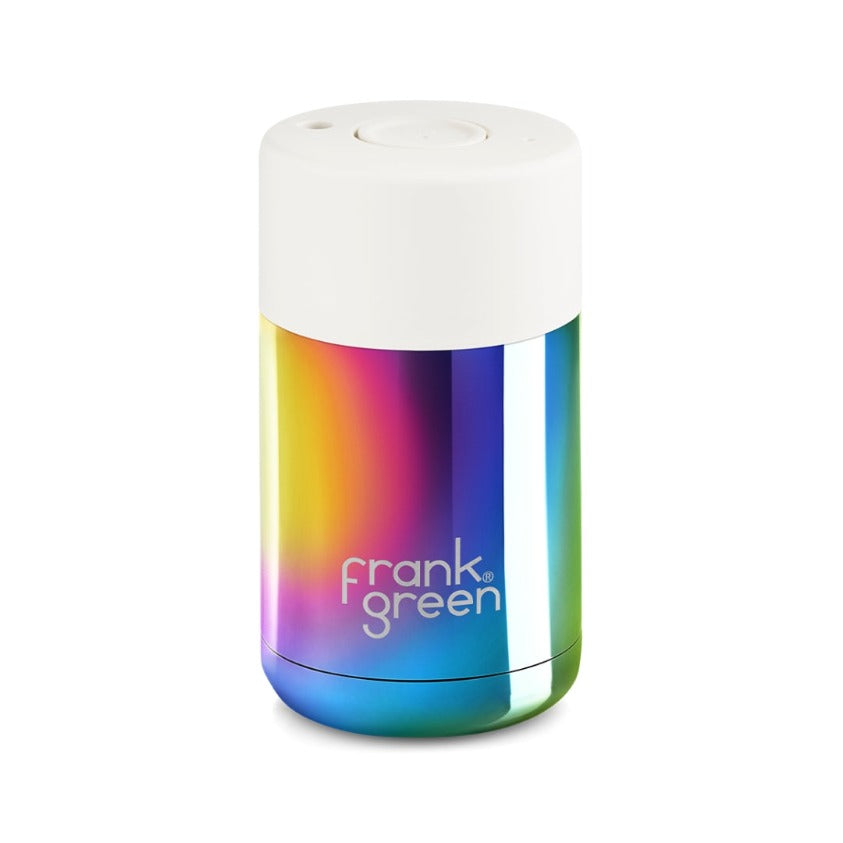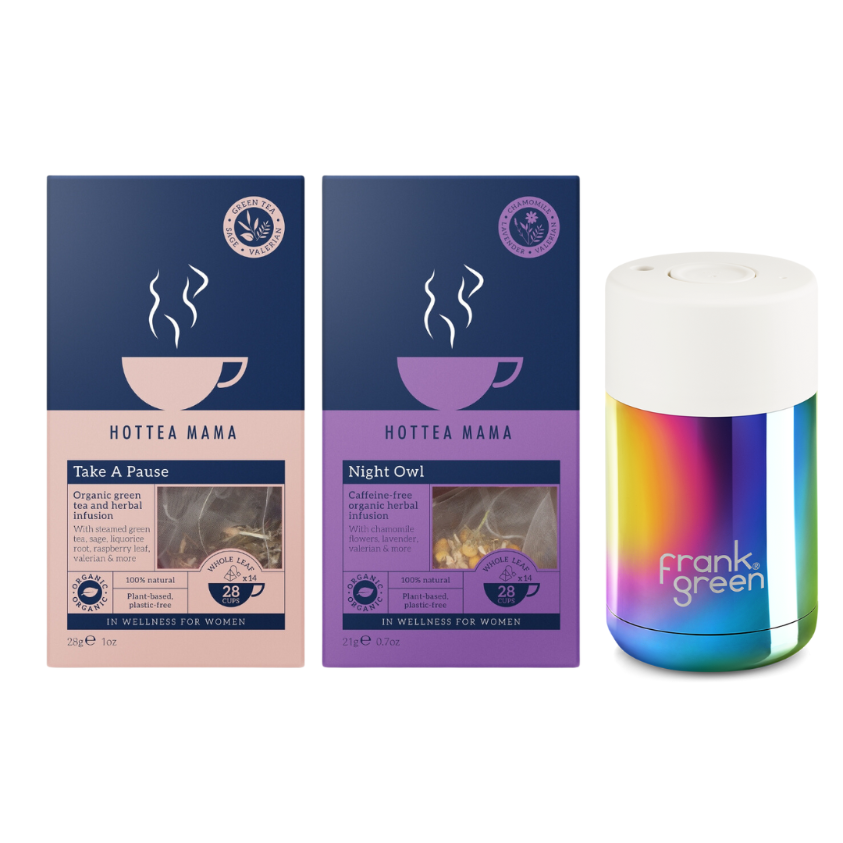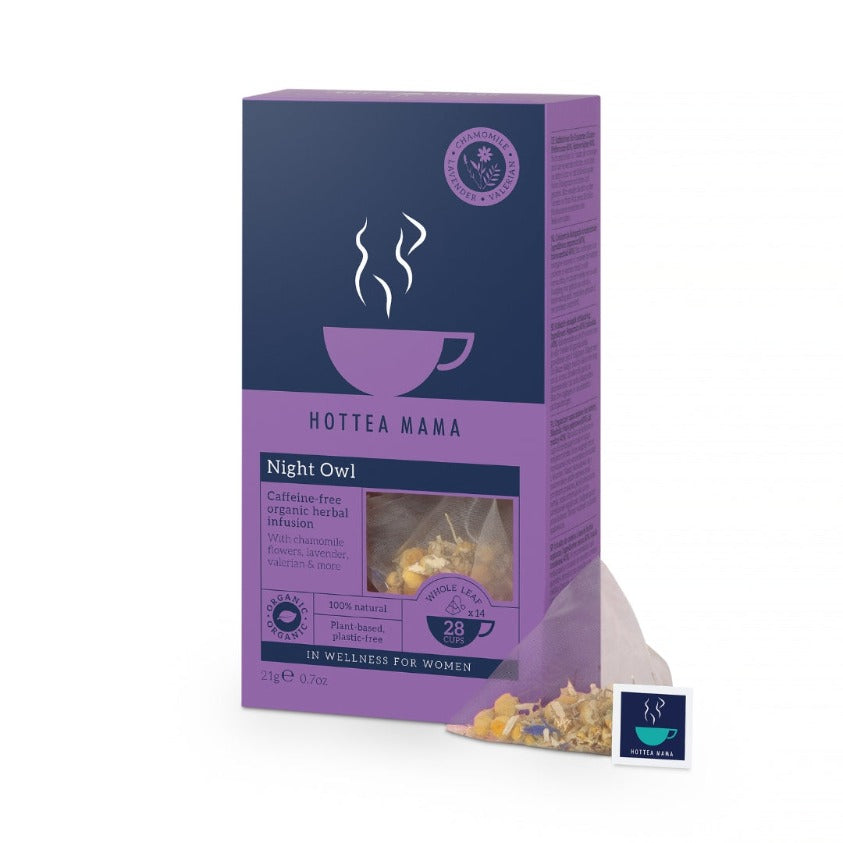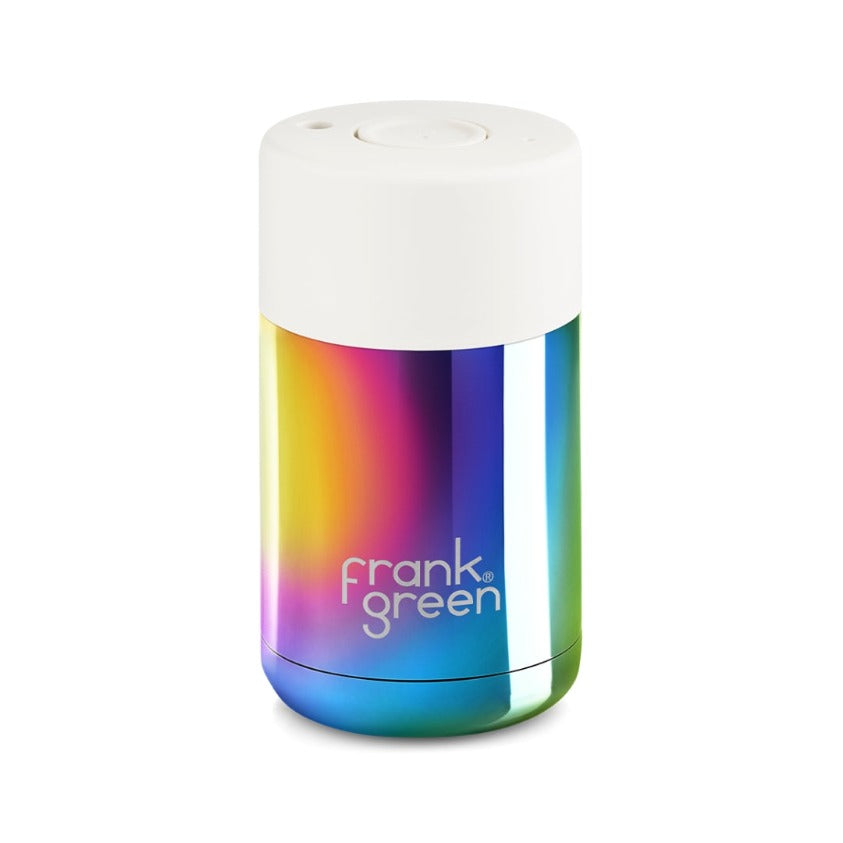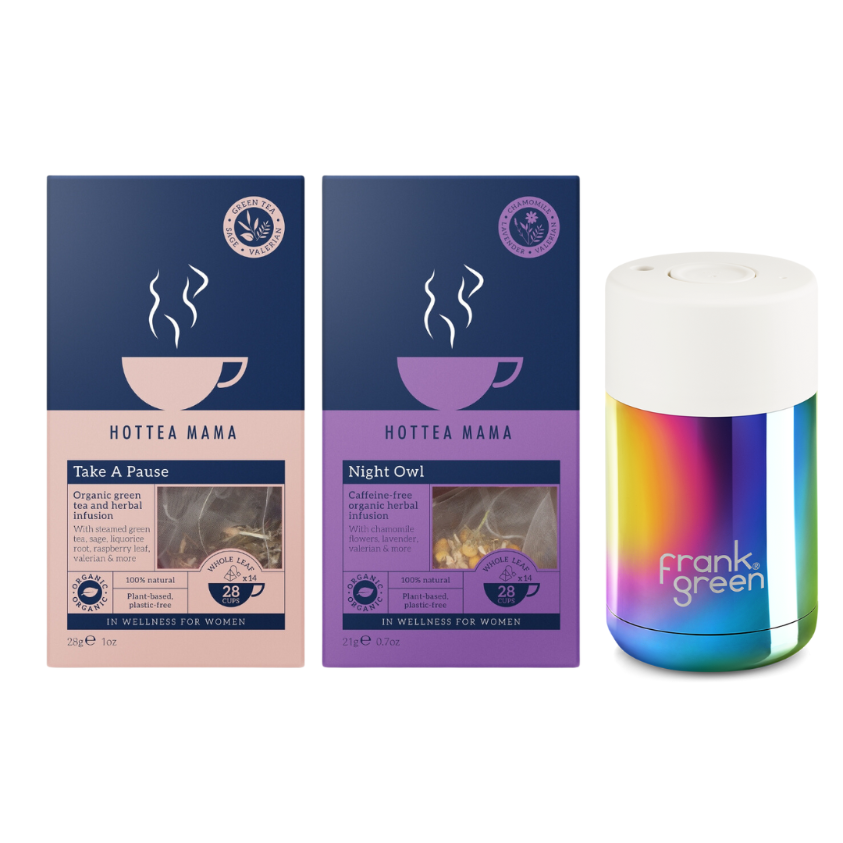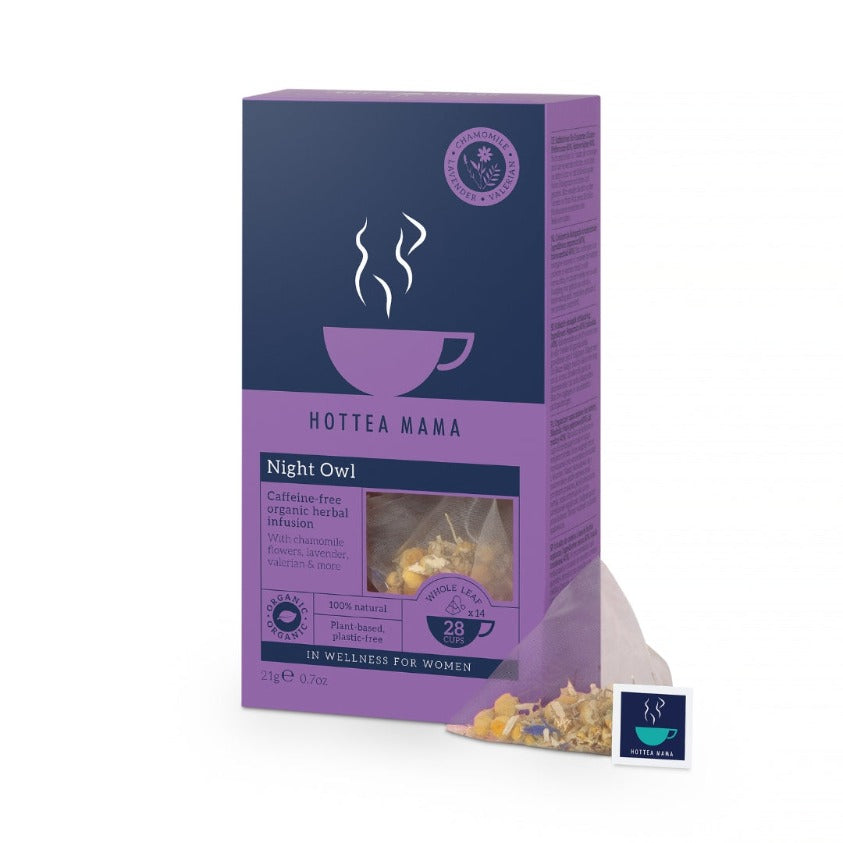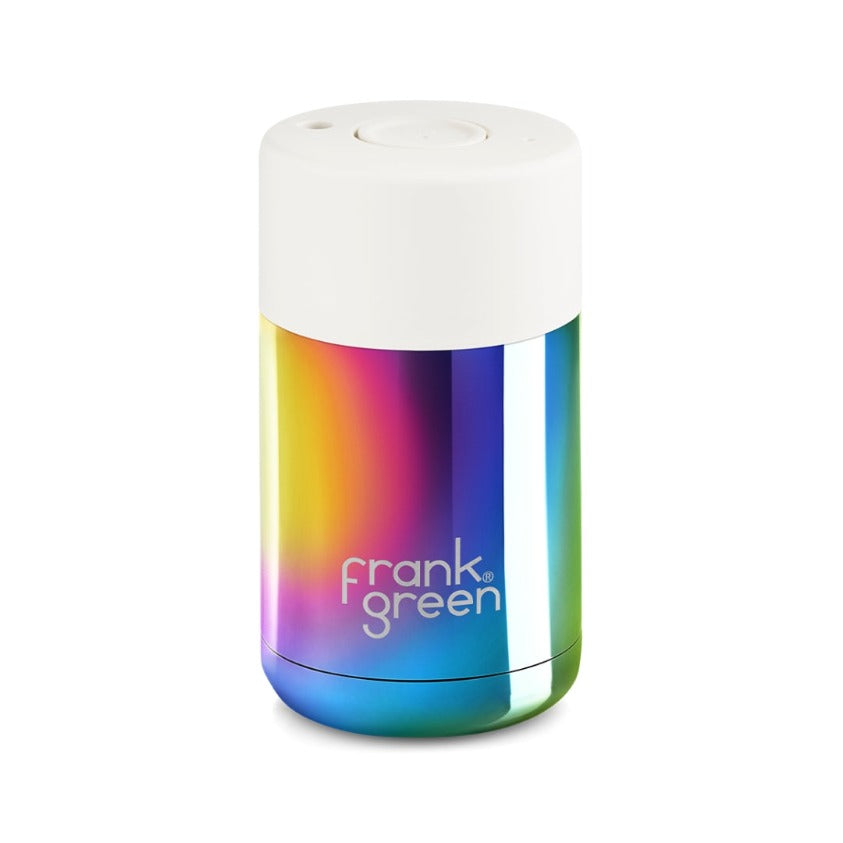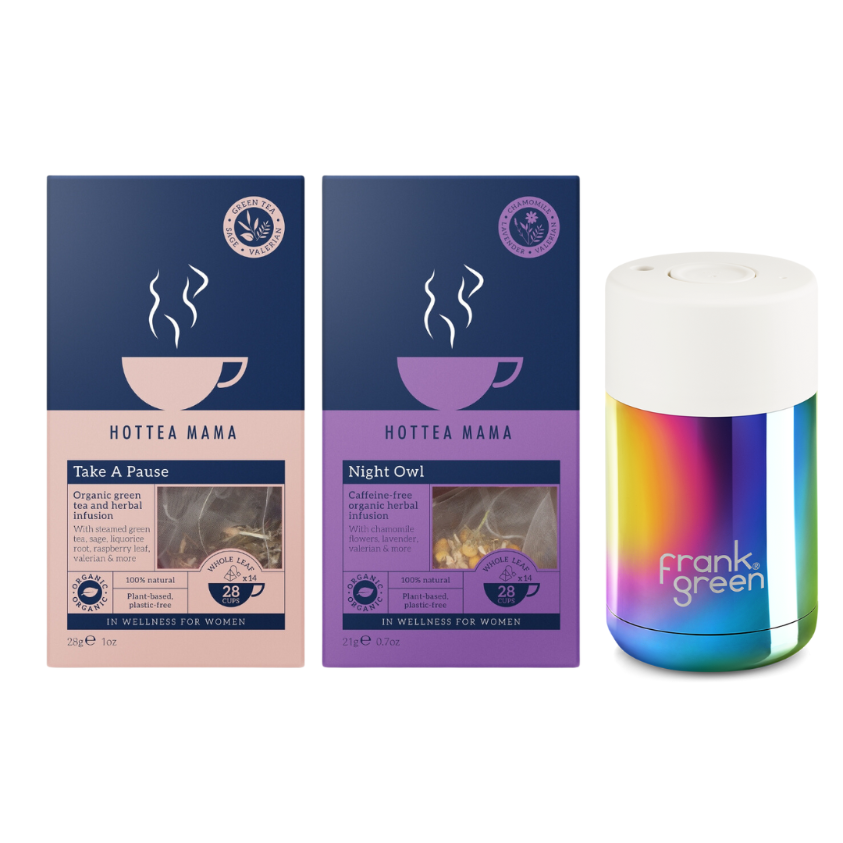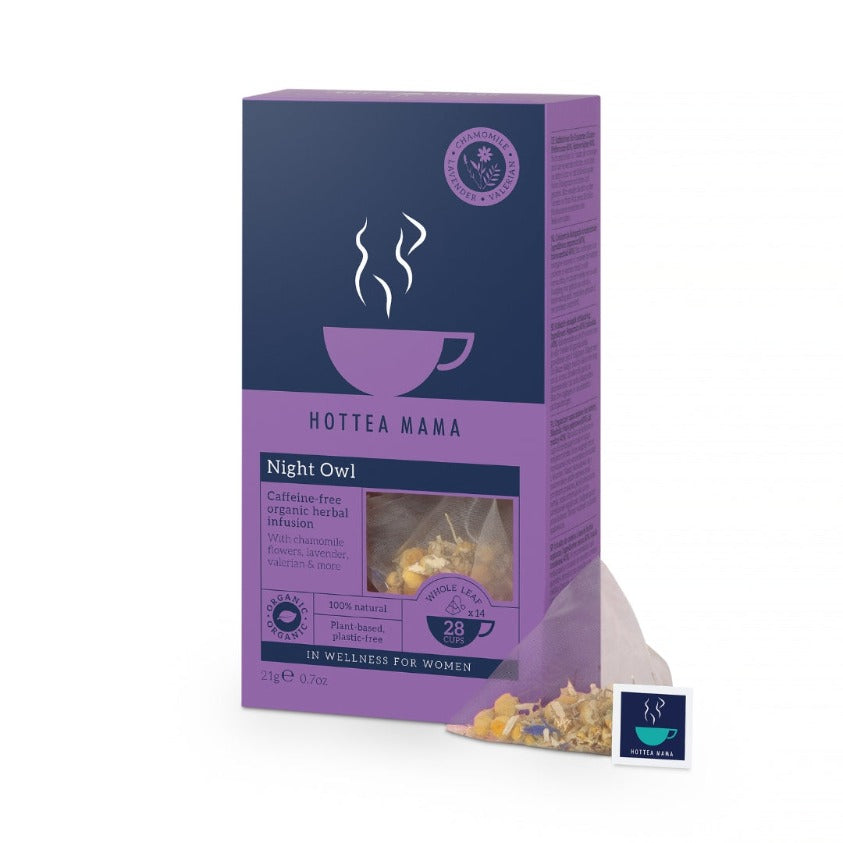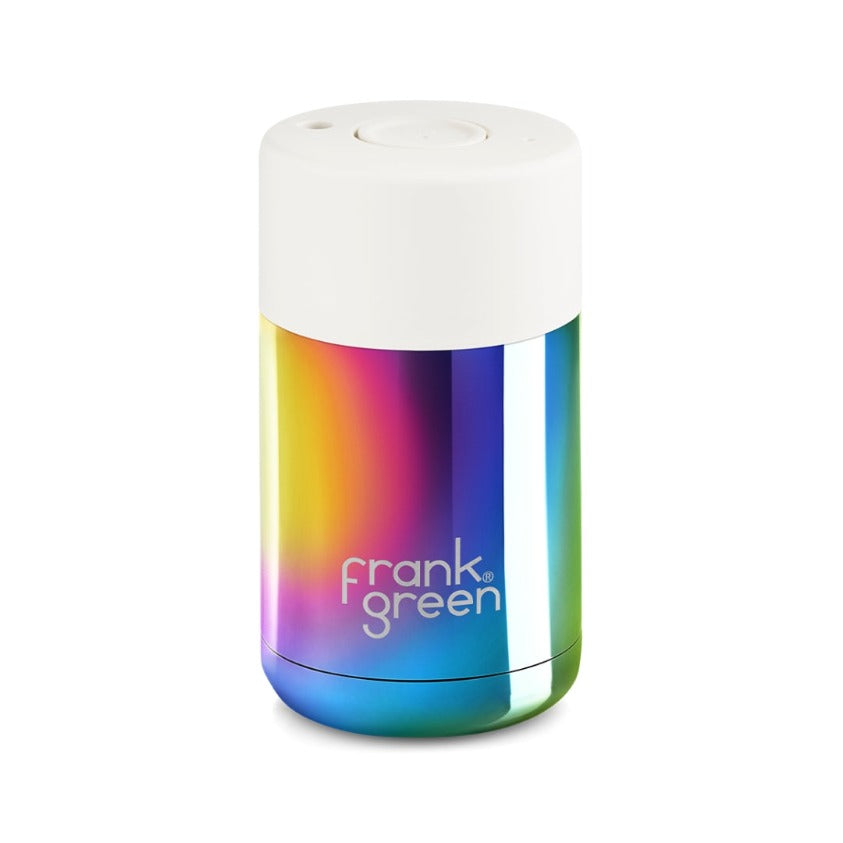 Perimenopause Tea Survival Kit
This set of 2 teas can naturally support your menopause symptoms, and our clever one handed, splash-proof, thermal mug allows you to take a soothing hug in a mug, wherever you need to.

Organic Take A Pause menopause tea is designed to help naturally support your body through the journey towards menopause, and after it too. Carefully selected, whole leaf ingredients that can offer relief and comfort, supporting a better night's sleep, less anxiety and mood swings, blood flow and linking to long term bone health. It is also delicious iced if you suffer from hot flushes, keep it chilled in the fridge so it's on hand whenever you need it.

Organic Night Owl wellness tea is designed to relax and calm. This blend of muscle relaxing botanicals can help aid sleep on the ward, and when home. It includes chamomile flowers, valerian root, lavender and lime flowers, to soothe a tired soul

Our splash proof Frank Green cup has a specially designed to be used one handed, with its non-slip grip for comfort. And it's rainbow design can cheer up any day

100% organic natural ingredients, plant based, plastic free, biodegradable tea bags and packaging


Contains : 1 x Frank Green One Handed Cup, 1 x Organic Night Owl Tea, 1 x Organic Take a Pause Tea

Each pack contains 14 organic biodegradable pyramid tea bags. Can be used to make 56 cups of tea or more.


Additional Info
This set contains 2 teas to support your body as you approach menopause, along with our splash proof KeepCup. They have very different tastes...

Take a Pause Menopause blend contains a specially selected blend of unusual herbs that have been used traditionally to support the journey through mid-life - with herbaceous flavours of raspberry leaf and sage, combined with green tea and slight sweetness from liquorice and ginseng.

Night Owl is smooth, naturally floral and sweet blend of whole chamomile flowers, lavender and valerian root, designed to bring calm and peace.
Take a Pause is a refreshing, herby blend. With green tea top notes, and a sweetness from the liquorice, combined with fresh, grassy herbal tones.

Raspberry Leaf - used traditionally to support female wellbeing as a 'uterine tonic'
Ginseng - research shows that ginseng can help ease hot flushes
Steamed Green Tea - American studies have shown that green tea can help with osteoporosis and bone mass loss in menopausal women
Gingko Biloba - linked to helping mood & breast tenderness
Valerian Root - carefully blended to contain enough Valerian Root to help you to relax

Balanced to be most refreshing as an iced tea - so as not to worsen any hot flushes you may be suffering from.


Night Owl is a delicate balanced blend, with the lightness of chamomile and lavender undertones.

Valerian Root - carefully blended to include enough Valerian Root to help to relax you, but not have too overtly 'woody' a taste.
Lavender - a delicate floral note of lavender lifts the blend.
Lime flowers - Also known as linden flowers, Lime Flowers have been used for centuries to treat anxiety, and sleep disorders. They give this blend a sweet aroma which pairs perfectly with its chamomile base.
Chamomile - brings a soothing, mellow floral note to the blend
Rooibos - high in antioxidants, and adds a touch of Seville Orange sweetness

Is it suitable for perimenopause?
Yes! It is designed to try to help ease the symptoms of both perimenopause and menopause. The ingredients have been used traditionally to support women through all stages of the menopause transition. We tested with a number of women at different stages of their menopause journey, to ensure. It supported them.

Can I drink Take a Pause hot?
You can absolutely enjoy Take A Pause Menopause Tea as a hot or cold tea. But we advise it to be drunk iced, as having it hot can worsen any hot flushes that you may experience.
Each of our packs has simple instructions on it, but essentially you should use 1 tea bag per person, and freshly boiled water for all except Head Start. This tea works best with 80-degree water (let your kettle sit for 5 minutes with the lid open after boiling). Brew for 3-5 minutes depending on how strong you like it.

Use 1 bag per 300ml of water (this is the average size of a water glass) Add freshly boiled water, as if you were making a normal cuppa. Place the glass, with the tea bag still in, in your fridge to cool. Enjoy once cool - add lots of ice and fruit if you're feeling fancy.