Free shipping for UK orders over £18 & Australian orders over $35
HotTea Mama is an award-winning tea company, making teas to support better periods, pregnancy, motherhood and menopause.

Each is a hug in mug, specially created using tea science, to support you when you need it most. So from gut health and hormonal balance, to breastfeeding and hot flushes - there's a tea that's got your back.
HotTea Mama was founded by Bethan and Kate after experiencing fertility struggles, pregnancy, parenthood and perimenopause.

Bethan is a Tea Scientist (yes, that's a thing!), and was the first non-Chinese person to get a degree in Tea Science from the Agricultural & Forestry University in Fujian, China. She worked as a tea buyer for some of the UK's biggest tea brands before setting up HotTea Mama and is the tea brain behind our teas.

Kate traveled the world as a professional ballerina before hanging up her ballet pumps and becoming a marketeer. She had the idea to set up HotTea Mama as a women's wellness tea brand, having struggled through her pregnancy and early motherhood with issues that were naturally supported by certain herbs.
From PMS to pregnancy, parenthood to perimenopause, our teas are blended to meet your needs. Explore the collections below to find the right brew for you.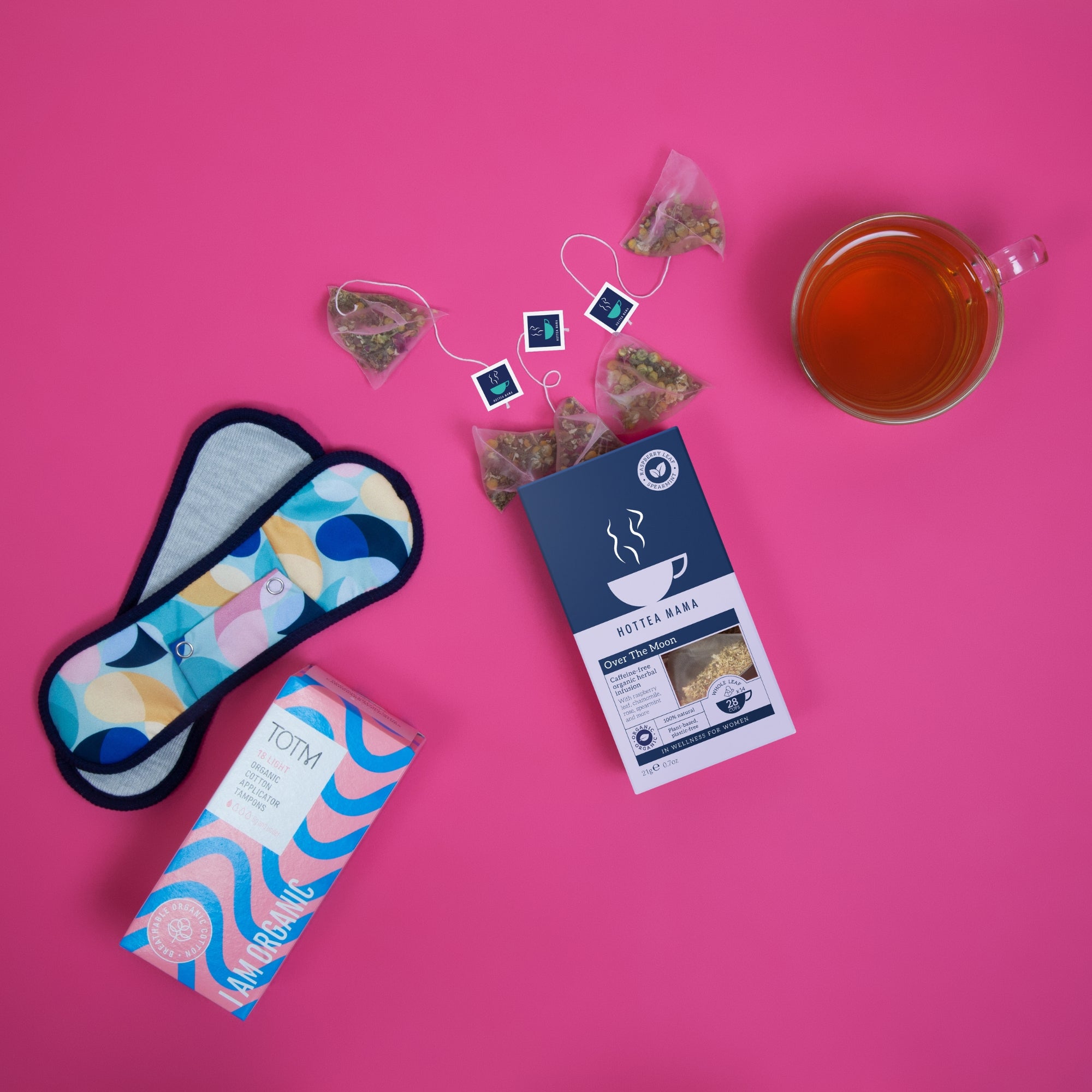 Period & Cycle Support
Monthly struggles with periods, PMS, PCOS, endometriosis and fertility are extremely hard to navigate.  Tea can be a great natural support to your wellness, offering a holistic way to ease cramping, moderate moods and support your cycle.  Having a hug in a mug, can be both a relief and a support for menstruation issues that effect up to 75% of women.  Using only whole ingredients, that have been used for millennia to support reproductive health, our teas are a delicious alternative way to find comfort and support when you need it most.  Choose from Over The Moon menstruation tea and Night Owl calming tea, or one of our carefully matched tea sets, to support you when you need it most.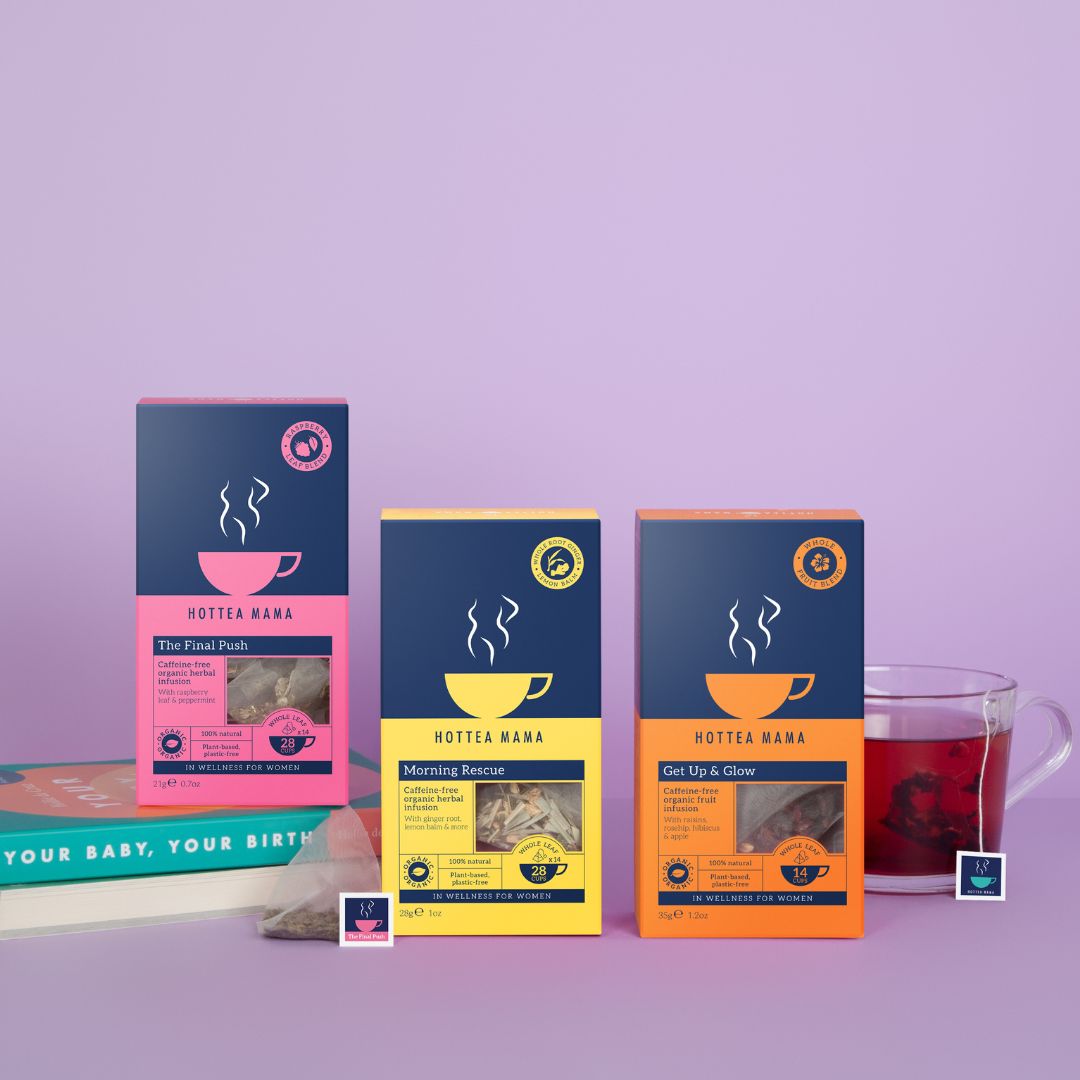 Pregnancy Teas
HotTea Mama pregnancy teas are here to support you when you need it most.  Because pregnancy is amazing, but it can also be really challenging. Our award-winning teas have been specially designed to support your body in the first, second and third trimester.  Whether you suffer from morning sickness, are missing your caffeine boost, or need to prepare for labour with raspberry leaf tea.  We have a tea that's got your back.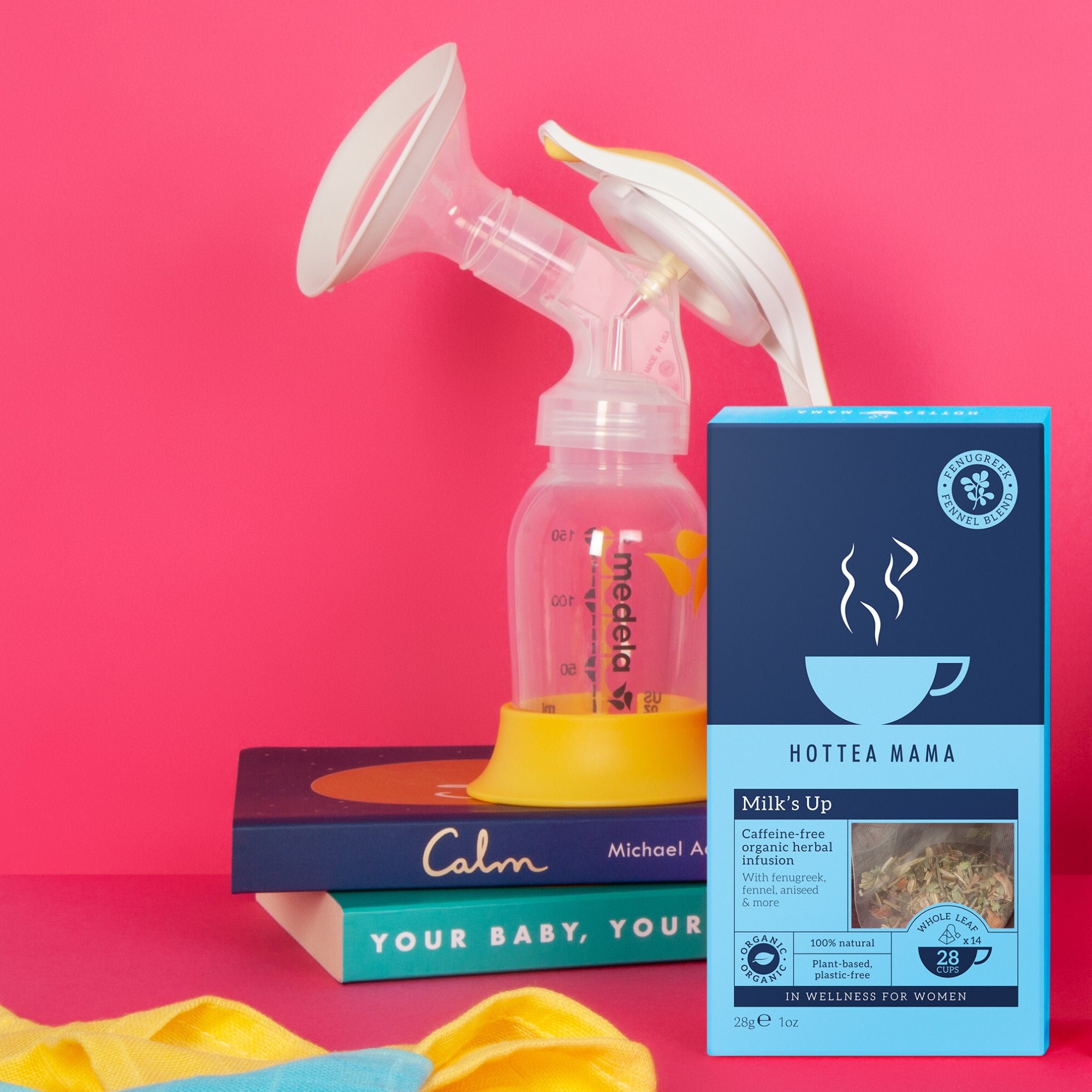 New Mum & Breastfeeding Support Teas
HotTea Mama's range of new mum and breastfeeding teas, can help caring for a new baby that little bit easier.  They're a great natural support for any new mum in their fourth trimester and beyond.
Choose from blends jam packed with natural galactagogues to support breastfeeding, calming herbs to aid sleep and ease anxiety, or a slow-release caffeine blend to help you power through after a long night.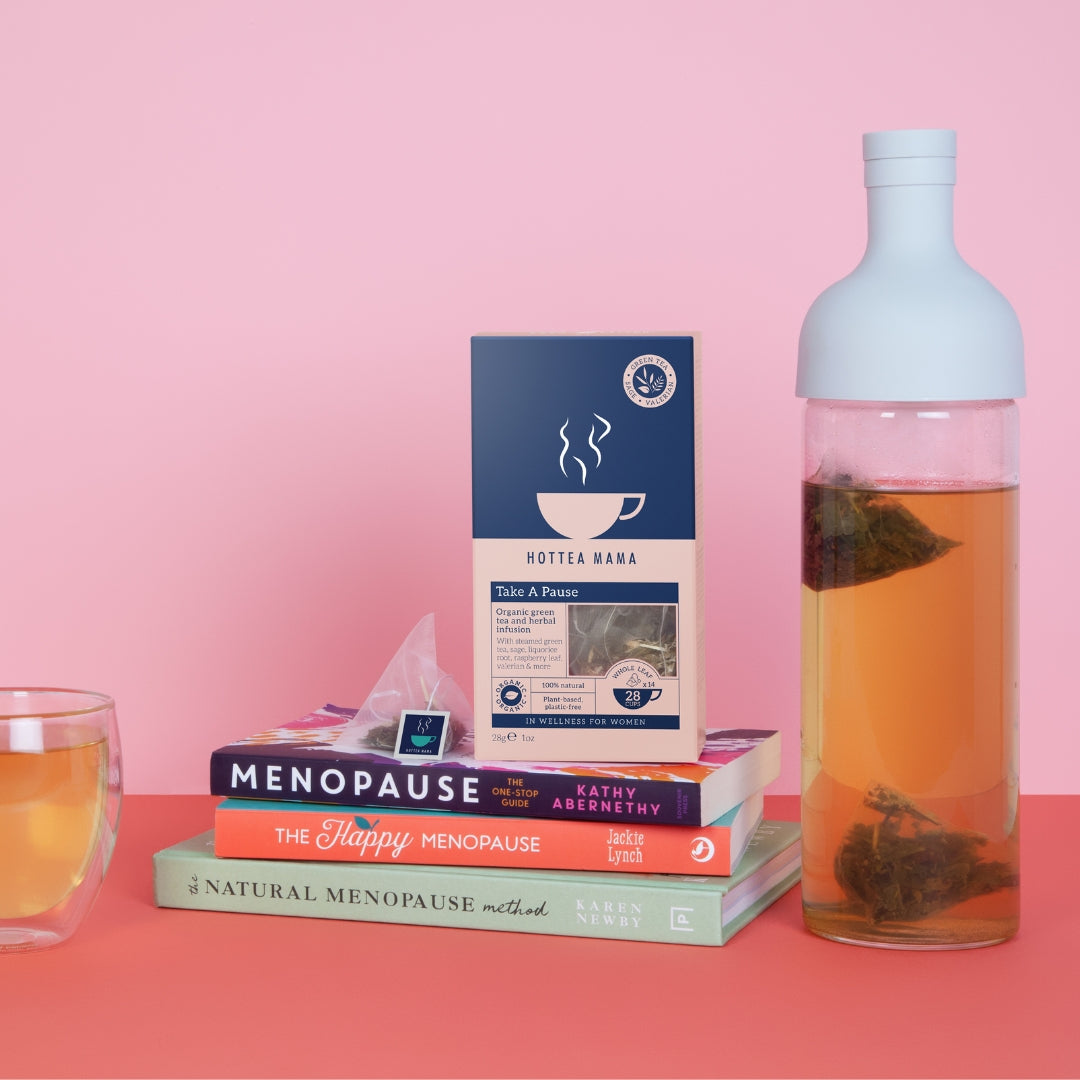 Menopause Tea
Whether you are going through premenopause, perimenopause, menopause or postmenopause, natural herbs have been used for millennia to help support our bodies through the challenging changes these times create.  Raspberry leaf, ginseng, gingko biloba, valerian root and steamed green tea, can bring a moment of calm and nourishment to you.  With 48 symptoms that can affect each individual differently, we have created a menopause blend that has your back and can help with the most common issues.  Pair it with calming teas to aid sleep, and iced tea making equipment...as when hot flushes hit, you may not want a hot tea!
Since launching in 2017, our teas have got a lot of love...
And been featured in some amazing places....
We can't thank you enough for your support and being on the journey with us.