Ask the expert - C-Section Recovery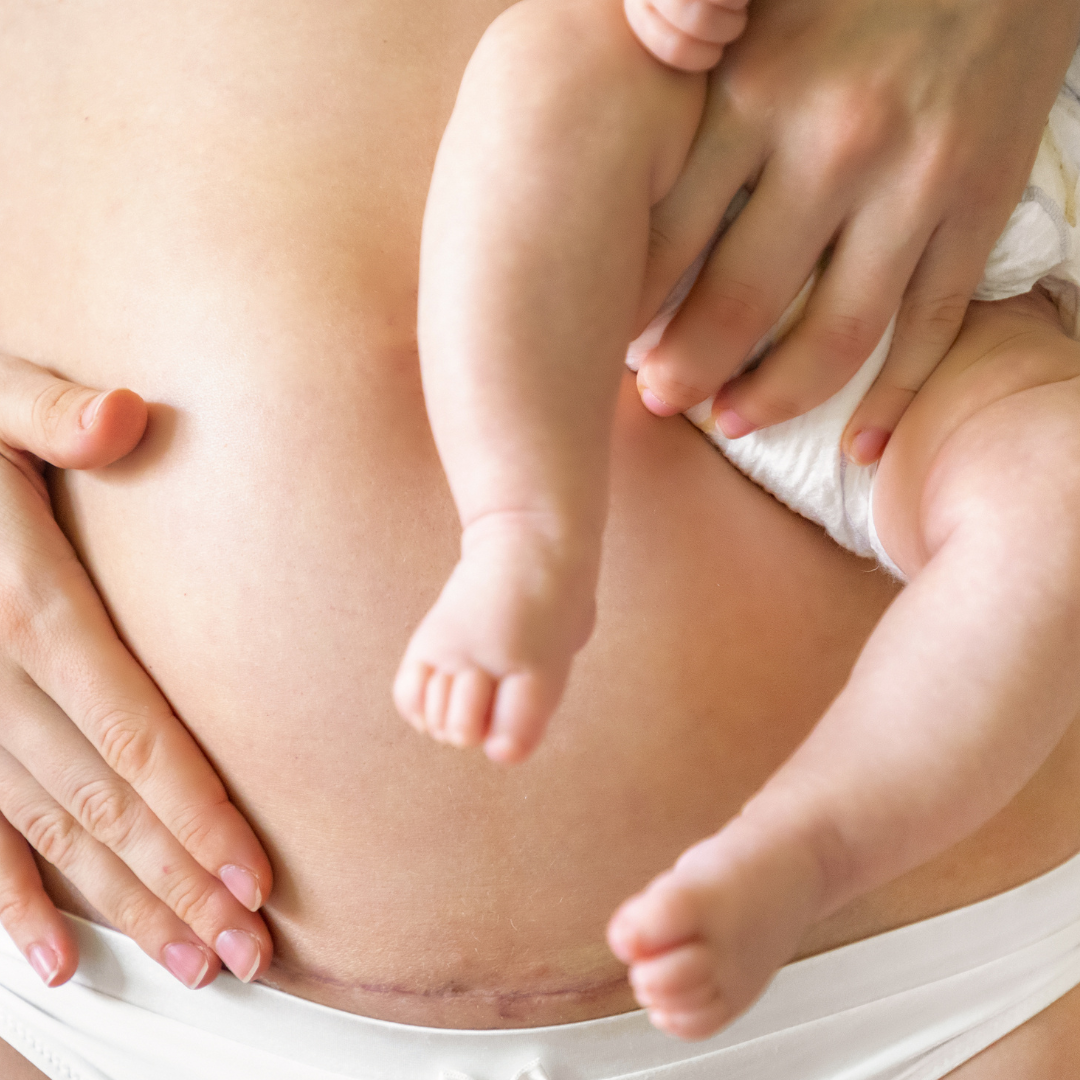 Our guest blog has been written by Midwife Vic, founder of c-sectionuk.
C-section birth and recovery can be a complex one. So many mums feel intimidated and sometimes frightened about what lies ahead when it comes to recovering from a c-section birth, but I am shouting from the rooftops that it doesn't have to be that way! I'm Midwife Vic, founder of c-sectionuk, one of the leading platforms in c-section educational courses and midwife support. Here are some of my big top tips when it comes to c-section recovery and how Hot Tea Mama's Get up and Glow Tea is one to pack in your hospital bag. 
C-section Recovery and Pain 
So many women are terrified of the pain they think they're going to feel from their scar, following a c-section birth. It is in fact your bowel that will actually cause you the most discomfort and knowing what on earth is happening and how to manage it is going to put you streets ahead of everyone else and get you on the right track for your recovery. 
Your Bowel 
Throughout your c-section birth, the surgeons may actually either move your bowel to one side or it will be interrupted by the movement inside of your uterus as your baby is born. 
Your bowel functions normally due to something called peristalsis. This is the gentle and constant movement of the bowel wall, wafting everything along nicely. That means gas, and of course stool is constantly moving through your body until it's ready to come out. 
When the bowel is interrupted during surgery, the peristalsis of the bowel can slow down and become quite sluggish. This means that all of that air, or gas and of course stool is now not getting pushed through adequately. Instead, your bowel may start to distend and stretch as the volume of gas inside of it increases, and this will cause bloating and horrible stabbing pains in your abdomen often misinterpreted as c-section pain. 
This pain can sometimes refer up into your shoulders, neck or jaw and women are often shocked to find out that it's all coming from much further down in the bowel. 
What you can do about it!
There has been extensive research performed around recovery from surgery and one of the best things you can do to help regain that peristalsis of the bowel and therefore minimize pain and discomfort as you recover is drink tea! Yep - that's right! Tea with peppermint significantly helps your bowel regain function, but most importantly avoiding caffeine by using a caffeine free tea like Get Up and Glow will prevent any irritation to the bowel making that distention and bloating worse
Get Up and Glow 
Hot Tea Mama's Get Up and Glow tea is both caffeine free and is packed full of vitamin C. These are two features that are going to massively help your c-section recovery. Avoiding caffeine to avoid that irritation to the bowel is key, but I totally appreciate that post birth, with a little one to feed and attend to, you're going to need a little pick me up. The Get Up and Glow tea mimics that caffeine energy hit with natural sugars to energise you as you manage postnatal feeding and recovery. On top of this, the added vitamin C is actually really beneficial to wound healing with research suggesting it promotes healing and helps to minimize the risk of infection. 
What's in Get Up and Glow?
Get Up and Glow is naturally high in vitamin C and natural sugars giving you that uplift in energy that's often needed in the postnatal period. It has a blend of uplifting fruits that include grapes, apple, rosehip and hibiscus and it doesn't have any flavorings or additives. 
Recovery at Home 
Once you are home from hospital, you might find the worst of the bloating from your bowel has settled, but women can often feel swollen and uncomfortable for many days and sometimes weeks afterwards. Gentle ingredients that settle digestion issues and bloating are what you should be aiming for post birth. The Get Up and Glow tea is a lovely gentle alternative to support your bowel when you are home post c-section birth and with the added bonus of it being caffeine free, there will be no risk of caffeine impacting your breastfeeding if you choose to feed your little one this way. 
Midwife Vic worked privately as an Antenatal Educator and Hypnobirthing teacher alongside her hospital midwifery hours and noticed the increasing demand for c-section education. Midwife Vic believes that knowledge is power and the more you know the less you fear. With more and more parents seeking out c-section education that was privately tailored to them at a time that suited their schedules, Vic knew that something had to change.

Midwife Vic started her journey to launching c-sectionuk a year prior, and gained interest from companies nationally and internationally who have supported the platform.

She knew of the divisiveness that exists in the birthing community around mode of birth, but was passionate and determined to improve the pregnancy, birth and recovery experience of those that would be having a c-section birth despite this conversation. Birth is Birth; she felt that midwives and other professionals could pour all of their knowledge and expertise into one digital platform, bringing c-section education to the homes of expectant parents.